Hello friends of charity and hive,
This is a Reminder: The Meeting takes place tomorrow (saturday 8.8.) at 10 A.M. German Time (UTC + 1), That is 11 A.M. Uganda Time. We can use the voice channel, if the connection is good enough. Otherwise we can chat there. I am going to write a protocol after the meeting.
This is a short overview, what we are working on:
I have started a mindmap and a kanban board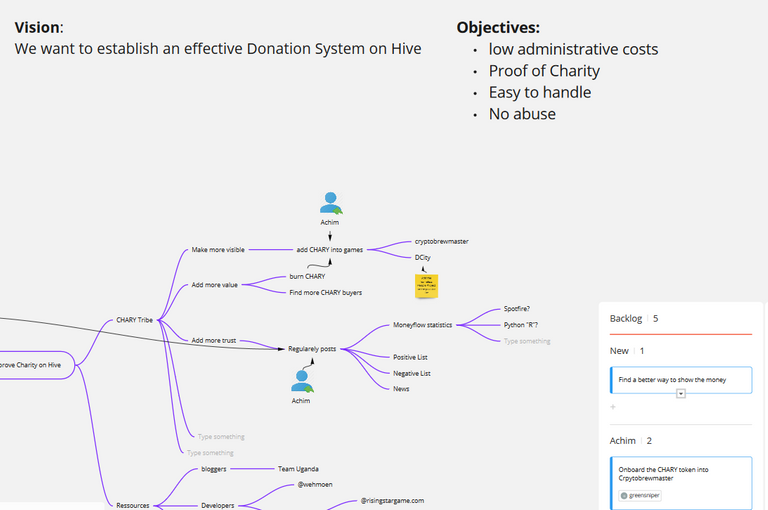 Everyone who is interested to enhance charity on hive is invited.
Regards, Achim