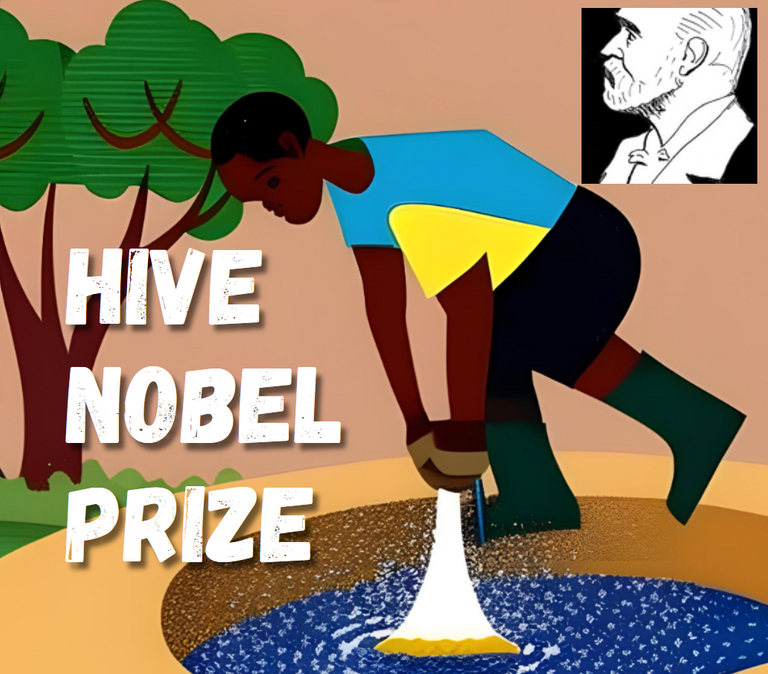 Timeframe: 2023-08-25 to 2023-09-01.
Hello,
Usually, we have three winners of some Hive for the last week.
This week is a little bit different because there is one extraordinary post, that needs our full concentration.
I have known @elkezaksek for years and she supports some cool projects in Uganda. Now she comes with a post that goes about the life or death of a person. So I took all the money that I earned with the Nobel project (which is not much at the moment, only 2 HBD, but we are still at the beginning) and added myself (@achimmertens) 50 Hive, which I sent to her. Maybe you can also follow this. Elke is trustworthy!
So we have only one winner of the last week:
The money has already been sent:


Screenshot of the @achimmertens and @anobel wallet from today
---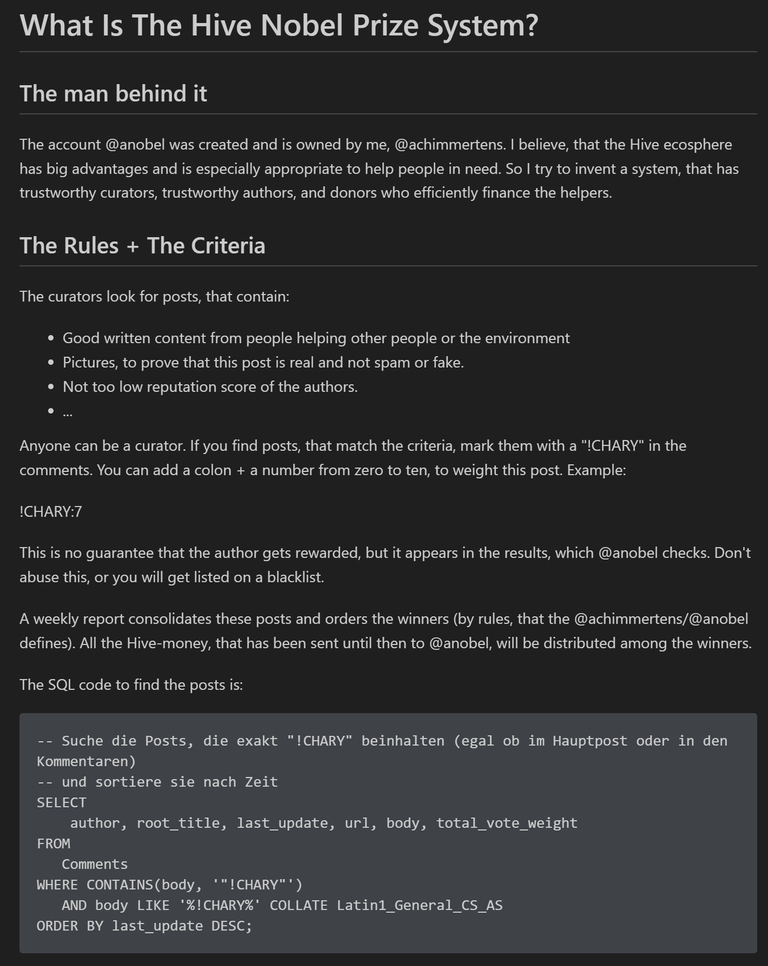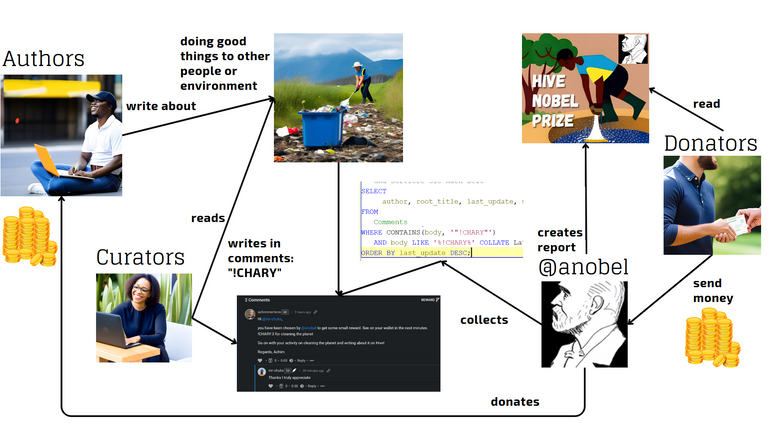 Workflow of the Nobelprize system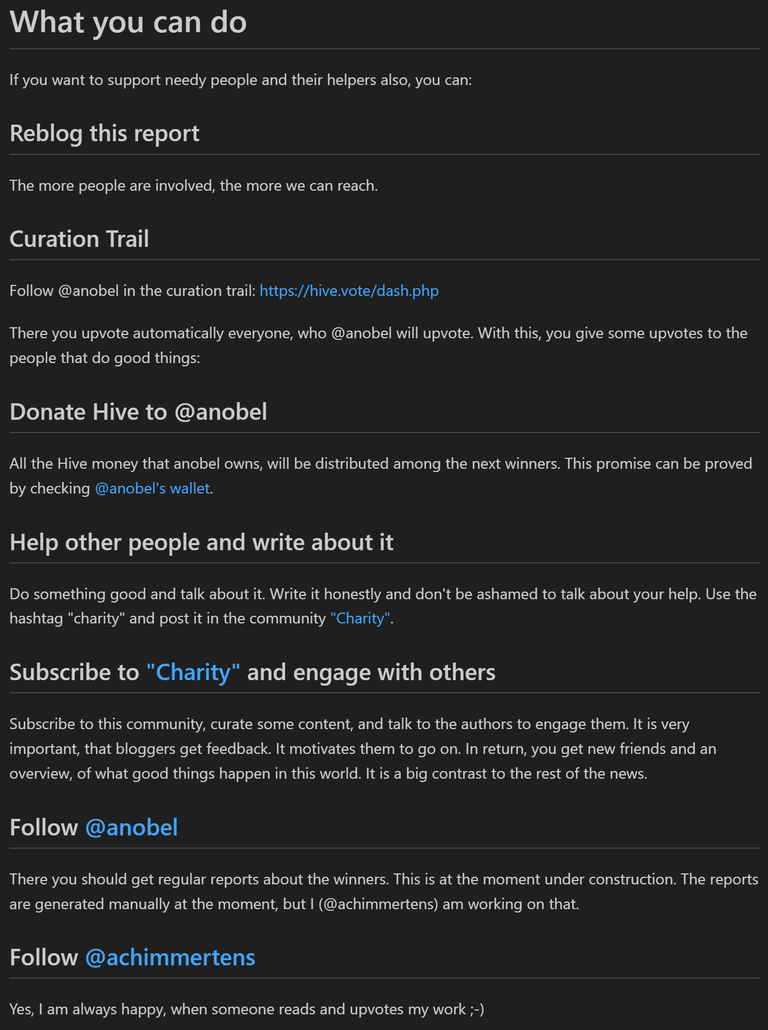 Greetings, Anobel (alias Achim)