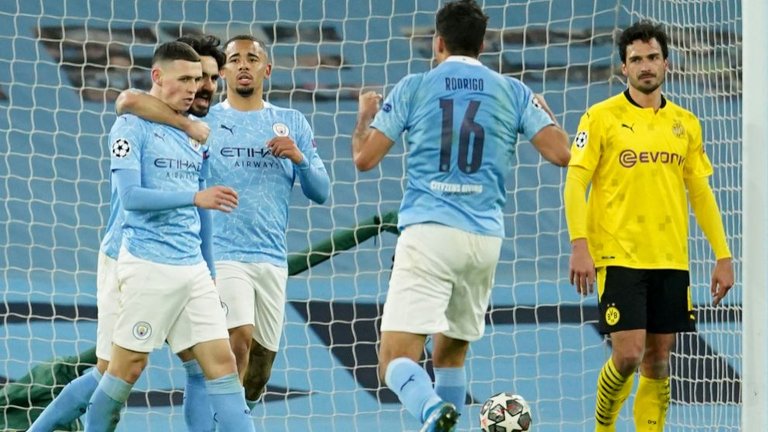 Image Source
Manchester City hold Dortmund with a 2-1 at the Etihad Stadium in the quarter finals of the UCL first leg, It turned out to be a very close match when Borussia Dortmund visited Manchester City on Tuesday night. The under tipped Germans made very few mistakes but Manchester City were ready to take advantage of the mistakes that were made after all.
However, Borussia Dortmund gave the big favorites a fight to the line while they also conceded a goal after a controversial duel between Jude Bellingham and Ederson. Dortmund managed to equalize in the dying minutes of the Match before Phil Foden still secured City victory.
The road to the Semi finals of the Champions League is not exactly paved for Manchester City If Borussia Dortmund manage to play just as well on their own ground when the return match is to be decided on April 14.