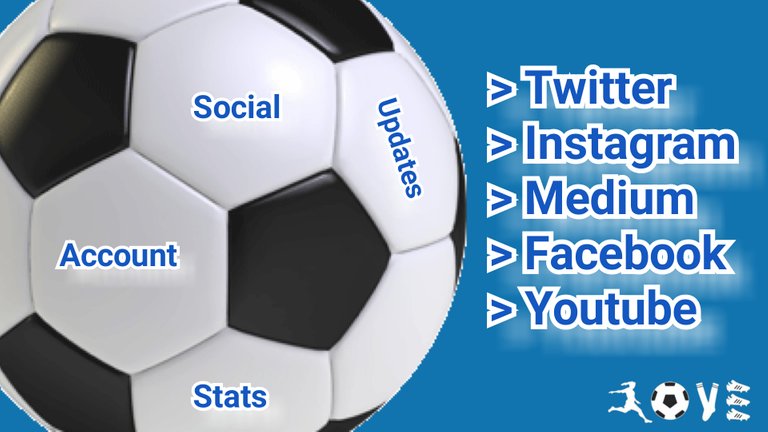 The last report is linked here in case you want to check!
One of the best ways to promote content is to share it outside Hive. We do share words about Bitcoin, Hive, Grape, and other blockchains on our social accounts that have been running since the inception of the academy and we are trying our best to be active and grow their user base as much as we can.
We would like to say thanks to everyone following us on these social channels!
We use these platforms to promote the academy, share Hive Blogs, Blockchain and Crypto, Football, Activism, Psychological, TED talks, Motivation, and Inspiration Quotes.
The platforms are mentioned below;
---
Twitter
---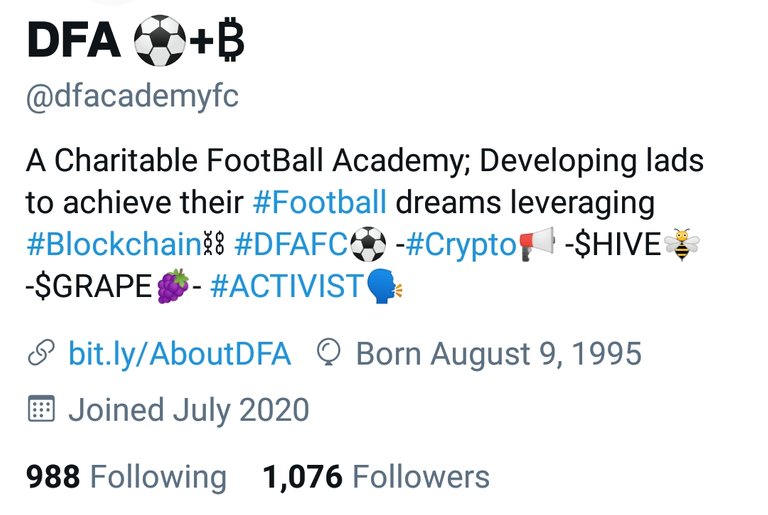 Since the last update, we gained only one follower and followed not a single account. We've not been active on Twitter like we usually do, it's been busy us. Although we gained some new organic followers, the old followers dropping is probably Twitter banning their accounts, we all know Twitter bot doesn't take time to send someone to Gulag.
---
Instagram
---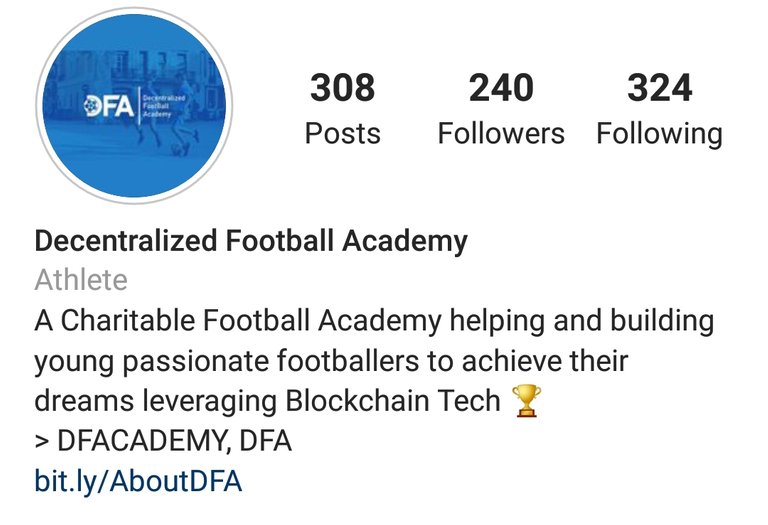 We gained 6 new organic followers since the last update, we don't make a new post yet but we are constantly updating the status which is being viewed by reputable celebrities like Andre Gray…
---
Medium
---

We've rebranded our Bitly Medium short-link from AboutDFA to aboutDFA to track the new clicks/visits. The new Bitly short-link is https://bit.ly/aboutDFA. We have started changing the old link to the new link on our social channels.
---
Youtube
---

We published 2 new videos since the last update but not a single subscriber has subscribed to our YT channel.
---
FaceBook
---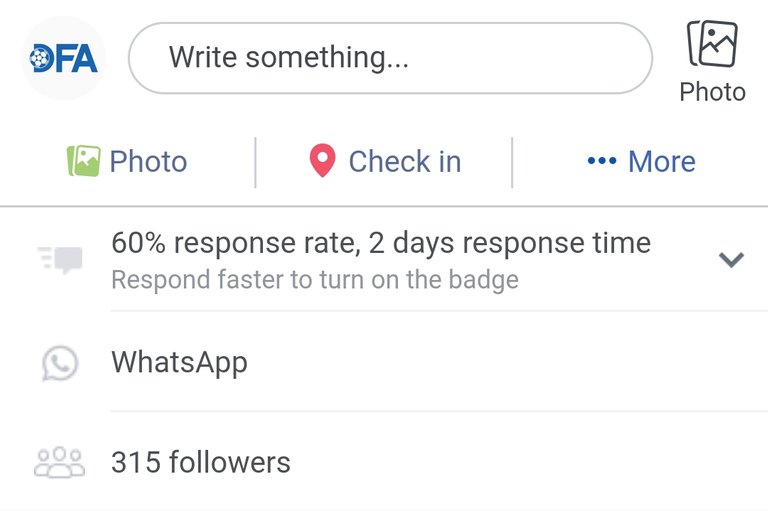 Our Facebook page is doing perfectly well. Every day we gain new followers and this has summed up to 38 new followers since the last update.

We are active on these channels to promote and show the boys' talent to the world and lift the Academy to the top. It's our mission to push the academy to the Top-1 Spot and we will not stop until we achieve this mission!
Thank you for reading! ♥
~ DFA Team!
---
ƊFA, Ɗecentralized Foot₿all Academy 💪
---
🔹🔷About DFA?🔷🔹
If you are stumbling upon DFA (Decentralized Football Academy) for the first time, please check out our Introduction post and this Medium blog to witness our achievements so far.

🔵 Handles 🔵