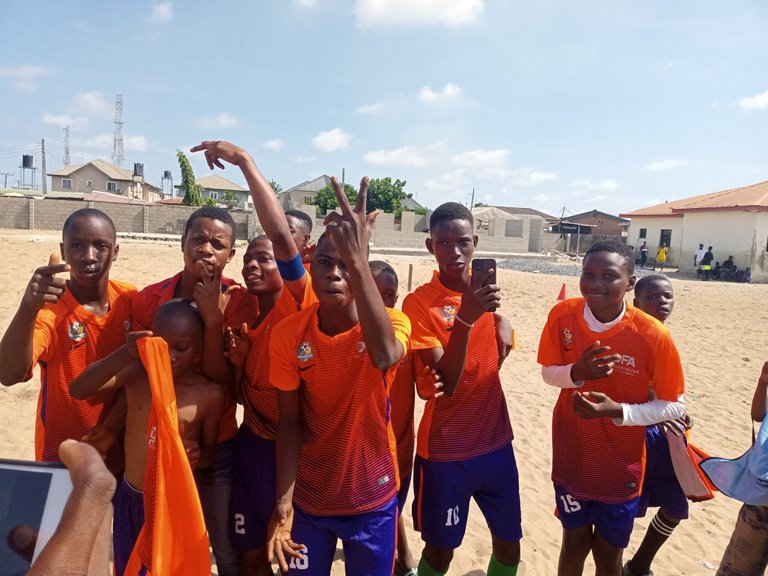 In our first final match report, we talked in detail about how the match went against PaPa Soccer Academy which happened to be the best team in Epe, Lagos. If you missed the post, kindly check it out.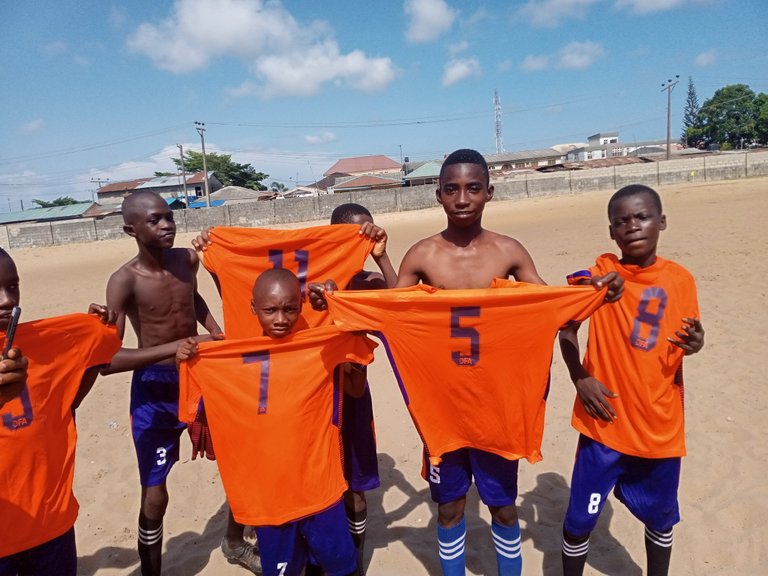 After the final whistle, the excitement 💓 was intense for all the players and DFA officials. It was a moment of joy, being a champion is not easy and shows that DFA has achieved a great milestone.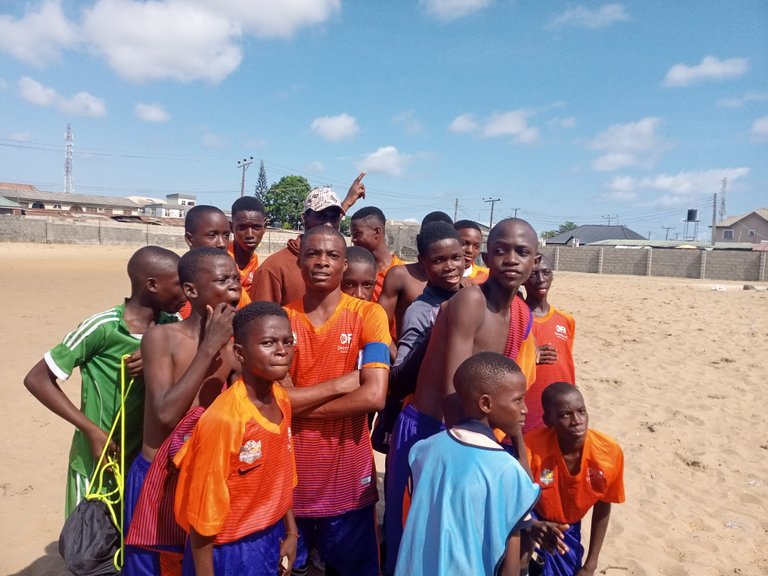 Different posses with swags in the moment of celebration. All the boys in the team, those who played and those who didn't do a wonderful job. Those who didn't play cheer their colleagues up to the victory.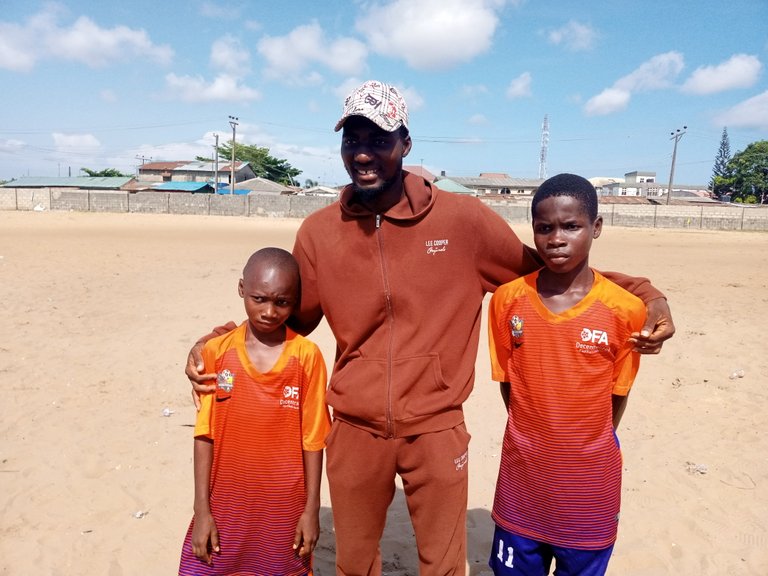 This is DFA COACH with two wonderful players at his right and left-hand side. The footballer on the right-hand side is the youngest of all u13 players and he amazed people with his performances, his name is Qozim. The footballer on the left-hand side is Donald. Donald is the highest goal scorer of all the categories with seven goals including two goals in the final, the boy is wonderful. You can watch his video on our YouTube channel which we posted around one year ago titled The Amazing Donald.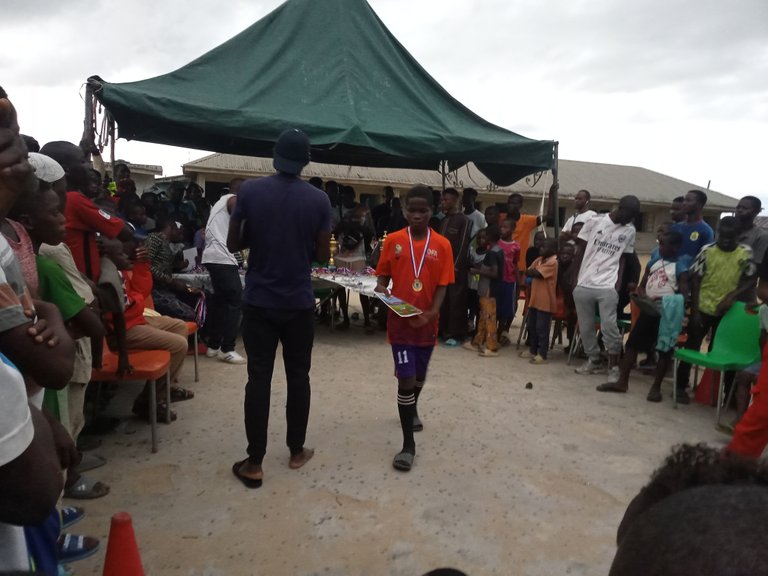 Donald got the award and certificate for the highest goal scorer.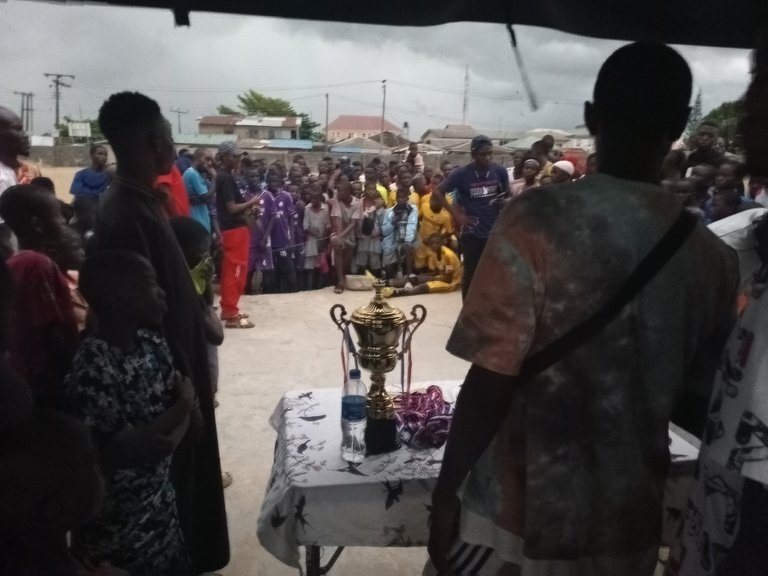 The cup was presented to the DFA team later in the evening, around 6:50 PM. Although we've done photoshoots with the trophy last Sunday and we will upload it in our future post, you will love them.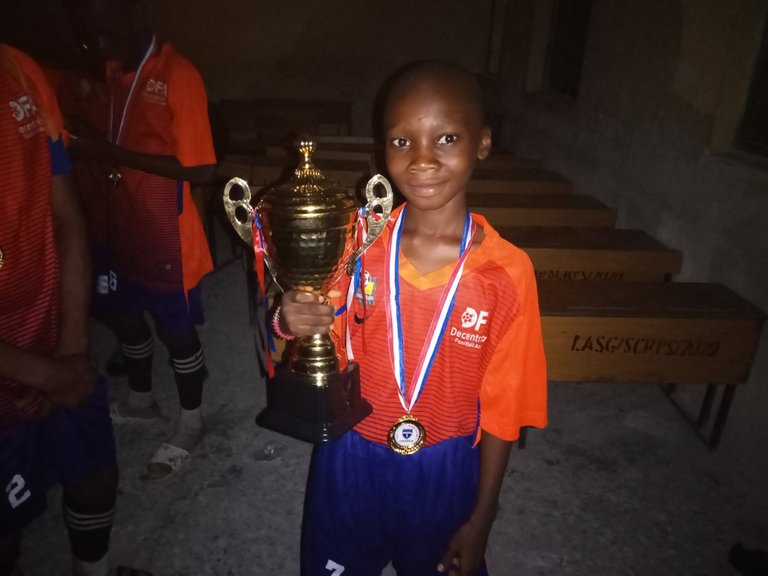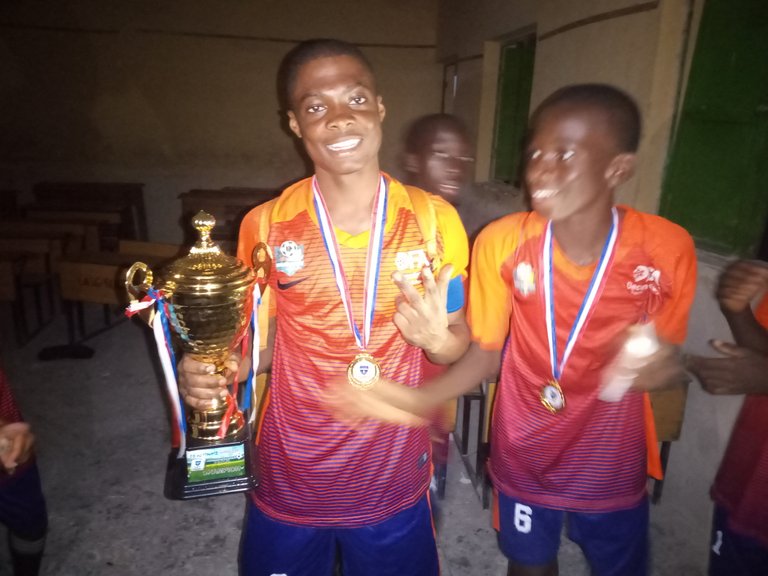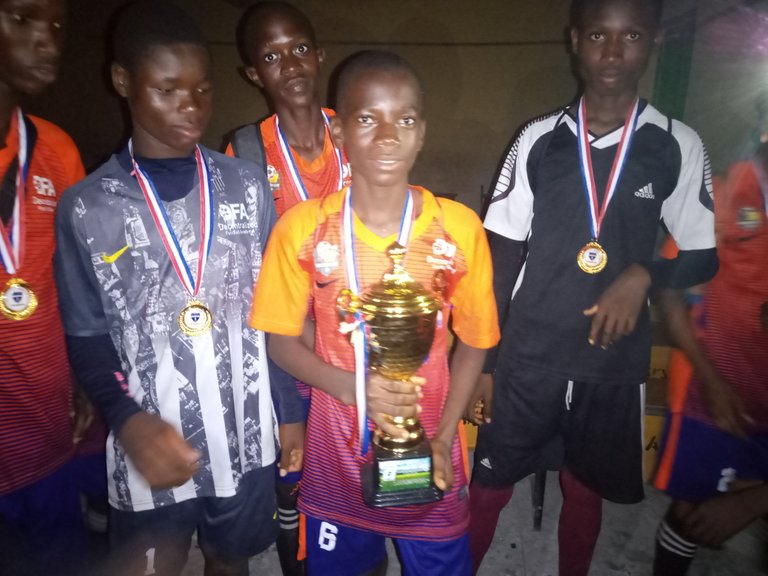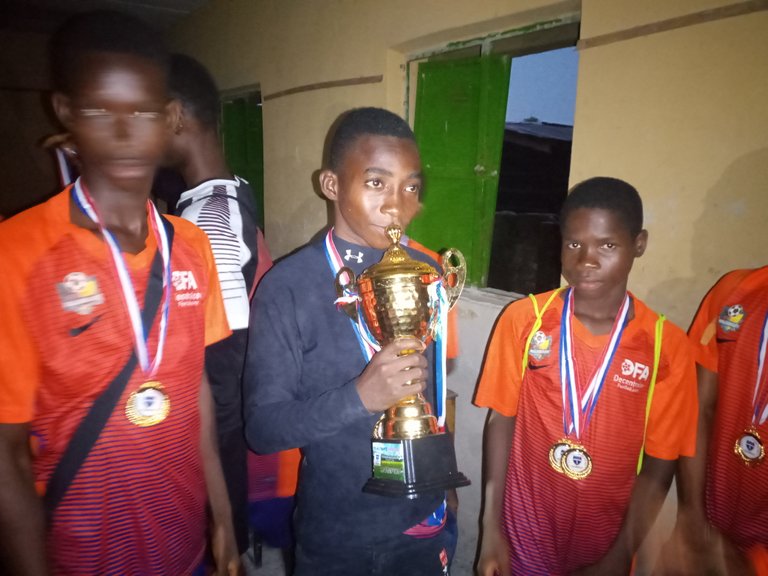 Thanks for Reading!

About DFA
If you are stumbling upon DFA (Decentralized Football Academy) for the first time, please check out our Introduction article and this Medium article to see our achievements.
PS: The reward from this post will be used to provide the footballers with full kits, new gear, partake in competitions, visit sports events, excursions, food accommodations, camps, and management for the team.

A Great Thanks to All Our Supporters


Earn free $USD surfing the web with the new Ad-Free Brave browser for at least 30 days.

🙌 Follow Us 🤝