Well, North Macedonia pushed them hard last night but the result ended up 3-2 in favour of Romania who to be fair, were clear favourites going into the game. Must have been an exciting match but sadly out here, I couldn't find a channel showing the qualifiers which was hardly a great loss, I'm just waiting for the EPL to get back!
We had no winners last night in a poor turnout so it's obviously not only me who is a little bored by the international break! Tonight isn't much better as I've had to plumb the depths of the EPL first division to find a 'riveting' game between Oxford United and Lincoln City!

Well this one looks like a bit of a coin toss to me! Lincoln were flying high in the table but a string of poor results has dropped them firmly into the playoff places and they will looking to improve on recent form in this clash tonight against an Oxford side who have lost their last two games following a demolition job against the well-fancied Doncaster at home earlier in the month and are seeing their hopes of a play-off place slipping away as the season enters its final stages.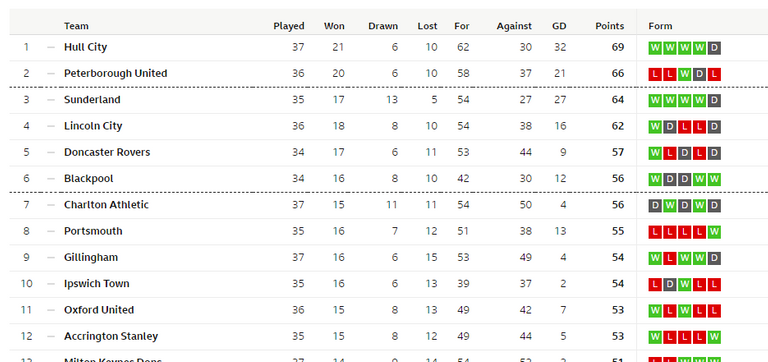 Prediction: Oxford City 2 : 1 Lincoln City - First Goalscorer: Matty Taylor (Oxford)
Simply write the name of the FIRST GOALSCORER and the CORRECT SCORE as a comment. The competition closes 5 minutes before kick-off which is 19.45 GMT (11.45 @metzli time! )
The Small Print
In the first goalscorer competition, own goals do not count. In the correct score competition, it's the score after 90mins. Extra time and penalties do not count and the pot for each competition will roll-over if there is no winner. If more than one person chooses the same first goalscorer or correct score, the prize is shared and everyone gets a little upvote! It seems I also need to add, one entry per person. Don't forget the new rule that only people with a rep of 45 or above are eligible to enter unless they have been approved. The bonus will be added to any winnings ONLY if Leeds United win and/or Man U lose and all payouts will never exceed 50% of post payout. Other bonuses paid out at my discretion.
The Winners were...
Only me! No one got either the 3-2 scoreline or Tanase as the first goalscorer so I will chalk that one up as a win for my wallet!
That just leaves appearance fees which go out to @lebey1, @hykss.sports, @harpreetjanda, @chrisparis, @siralexf and @jfang003

And that's it for today. Only a week before the proper football starts again!
Marching On Together