Today's report for the sports tab remains the same and the sale and purchase prices are very similar.
Greetings friends of hive, today sports seems to be very stable despite the few purchases it has had today.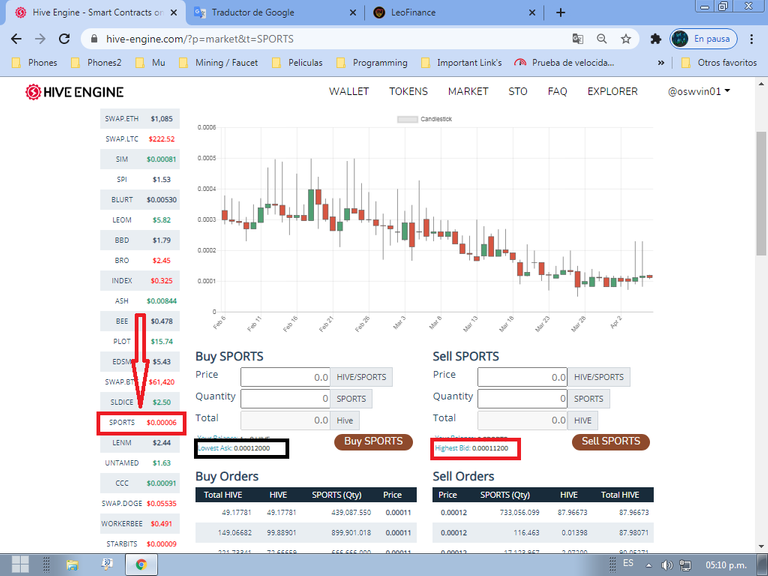 We all want this to go up but we must create a noise in hive to make this have more users every day that can be traded at the exchange house in the country where you are, do not give away your chips.
oswvin01