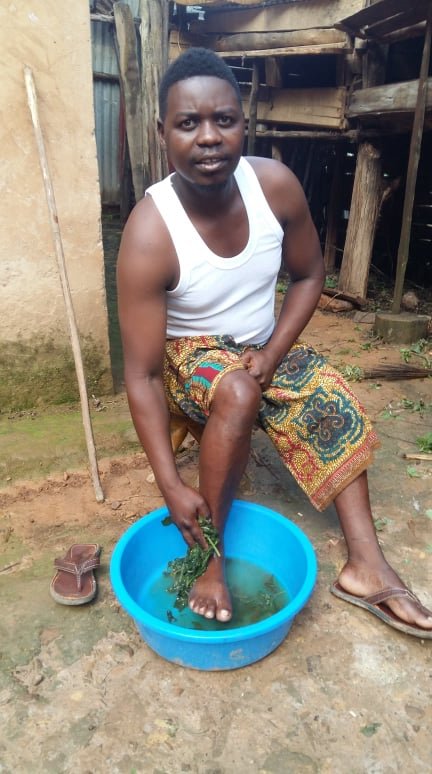 Sometimes you need patience!
Bosco, our good soul and organizer in Uganda is hurt.
It is twisted and the foot is thick and painful.
So we have to pause a little.
But I can tell you that the necessary "kitchen" that a family urgently needs will be built in any case.
Another family will also have a double bed for the children. At the moment three children are sharing a bed. Unfortunately there is no space in the house for a double bed plus a single bed, so that two of the children will have to share a bed in the future.
It is also not possible to put a three-tier bed because the house is not high enough.
The family also gets new mattresses, blankets and clothes.
But now we all need a little patience and wish Bosco a good recovery!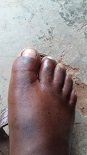 Manchmal braucht man Geduld!
Bosco,unsere gute Seele und Organisator in Uganda ist verletzt.
Er ist umgeknickt und der Fuß ist dick und schmerzt.
Deshalb müssen wir ein klein wenig pausieren.
Aber ich kann euch schon sagen, daß auf jeden Fall die benötigte "Küche", die eine Familie dringend benötigt, gebaut wird.
Außerdem bekommt eine andere Familie ein Doppelbett für die Kinder. Im Moment teilen sich drei Kinder ein Bett. Leider ist in dem Haus kein Platz für ein Doppelbett plus ein Einzelbett, so daß sich zwei der Kinder auch in Zukunft ein Bett teilen müssen.
Es ist auch nicht möglich,ein Bett mit drei Etagen zu stellen,denn das Haus ist nicht hoch genug.
Die Familie bekommt außerdem neue Matratzen, Decken und Kleidung.
Aber jetzt brauchen wir erstmal alle ein wenig Geduld und wünschen Bosco gute Besserung!
🙋🏾🙋🏾‍♂️ 🙋🏾🙋🏾‍♂️ 🙋🏾 🙋🏾‍♂️ 🙋🏾🙋🏾‍♂️ 🙋🏾🙋🏾‍♂️ 🙋🏾 🙋🏾‍♂️ 🙋🏾🙋🏾‍♂️ 🙋🏾🙋🏾‍♂️ 🙋🏾 🙋🏾‍♂️
If you want to support us, you are very welcome to do so,
in the form of Hive ... or directly to our donation account:
Wer uns unterstützen möchte, kann das sehr gerne tun,
in Form von Hive....oder direkt auf unser Spendenkonto: