Hoy me levante por la mañana con unas ganas increíbles de tomar unos deliciosos mates, para aquellos que no conozcan lo que es el mate le hare un pequeño resumen. El mate es una infusión de agua y hierbas que se obtienen de la molienda de las hojas del árbol de yerba mate, aclaro que la palabra "mate" hace referencia el recipiente donde se coloca la yerba y el agua. Muchos de otros países de habla inglesa piensan que la yerba mate es igual a la marihuana y no es así.
Por las mañanas el mate es el mejor compañero para arrancar el día, aporta nutrientes de manera rápido y su preparación es muy fácil. Para empezar solo necesito la yerba y el agua caliente, si es posible a unos 80 grados centígrados, el agua nunca debe pasar los 100 grados centígrados por arruina el sabor de la yerba.
Cuando caliento el agua a la temperatura que me gusta, porque no todas las personas toman el mate con el agua a la misma temperatura; solo resta colocarlo en un termo que mantenga el calor.
Today I woke up in the morning with an incredible desire to have some delicious mates, for those who do not know what mate is, I will give you a brief summary. Mate is an infusion of water and herbs that are obtained by grinding the leaves of the yerba mate tree, I clarify that the word "mate" refers to the container where the yerba and water are placed. Many from other English-speaking countries think that yerba mate is the same as marijuana and it is not.

In the mornings, mate is the best companion to start the day, it provides nutrients quickly and its preparation is very easy. To start I only need the yerba and hot water, if possible at around 80 degrees Celsius, the water should never exceed 100 degrees Celsius because it ruins the flavor of the yerba.

When I heat the water to the temperature that I like, because not all people drink mate with water at the same temperature; It only remains to place it in a thermos to keep it warm.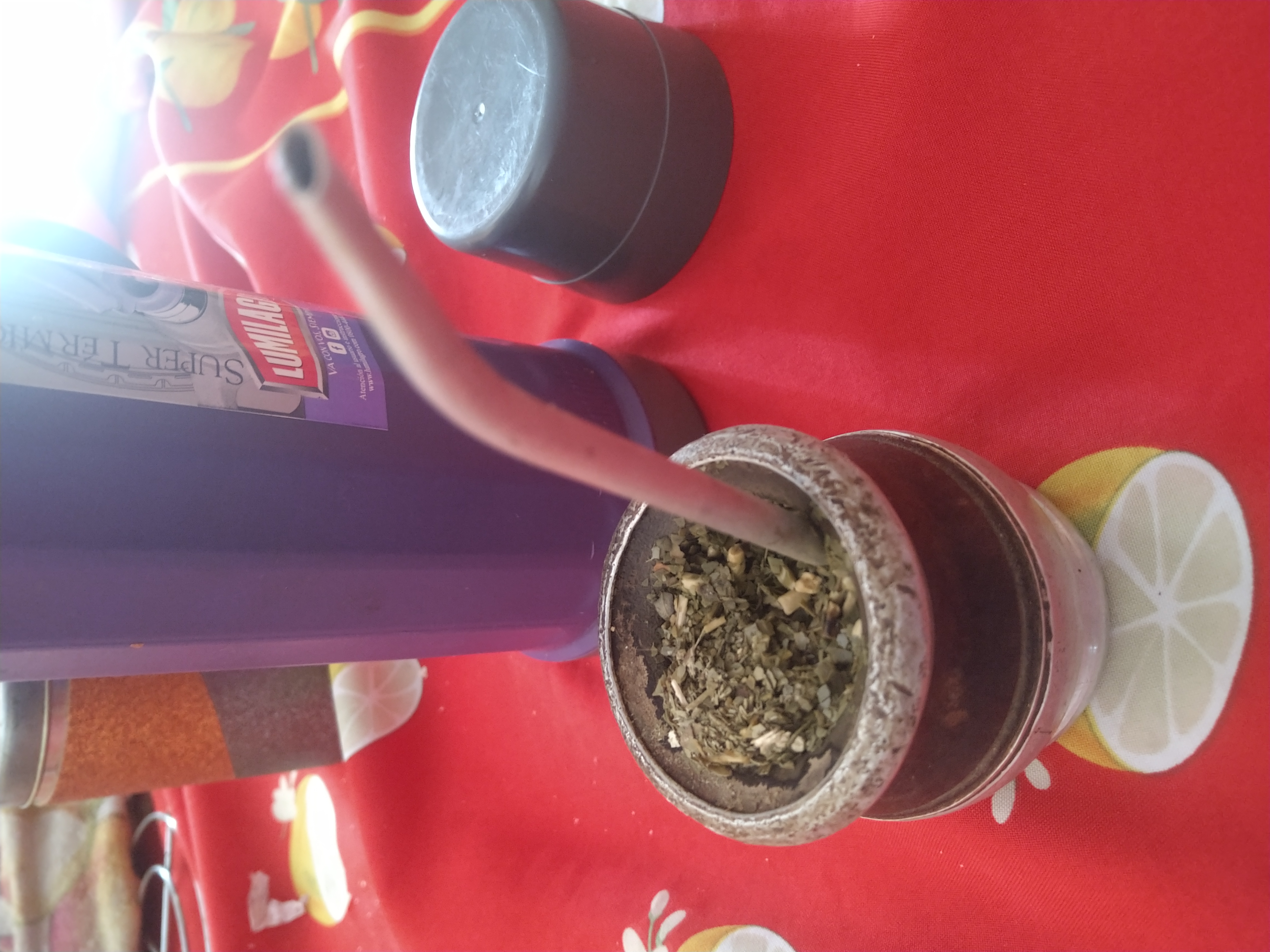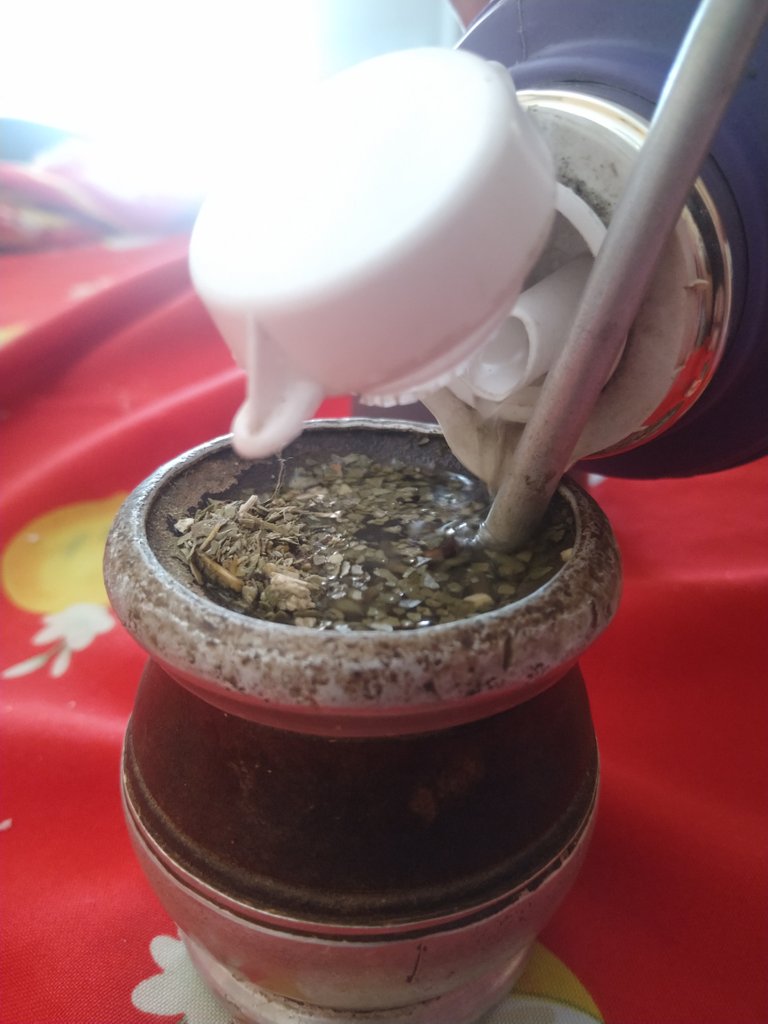 Algunas veces no me gusta compartir el mate, podría decir que tengo una razón específica para no compartir pero no es así, algunas veces me molesta que digan que lo preparo mal al mate y hay personas que inundan las yerba de agua creando un sabor horrible y provocando que no se disfrute al máximo de su sabor.
La ventaja de hoy es que estaba solo en mi casa y me ayuda a acompañar mis actividades, como entrar a hive y repartir votos durante un buen rato, para luego irme al patio de mi casa a disfrutar del clima.
Sometimes I do not like to share mate, I could say that I have a specific reason not to share but it is not like that, sometimes it bothers me that they say that I prepare it wrong with mate and there are people who flood the yerba with water creating a horrible taste and causing its flavor not to be enjoyed to the fullest.

The advantage of today is that I was alone in my house and it helps me to accompany my activities, such as going to a hive and distributing votes for a long time, and then going to the patio of my house to enjoy the weather.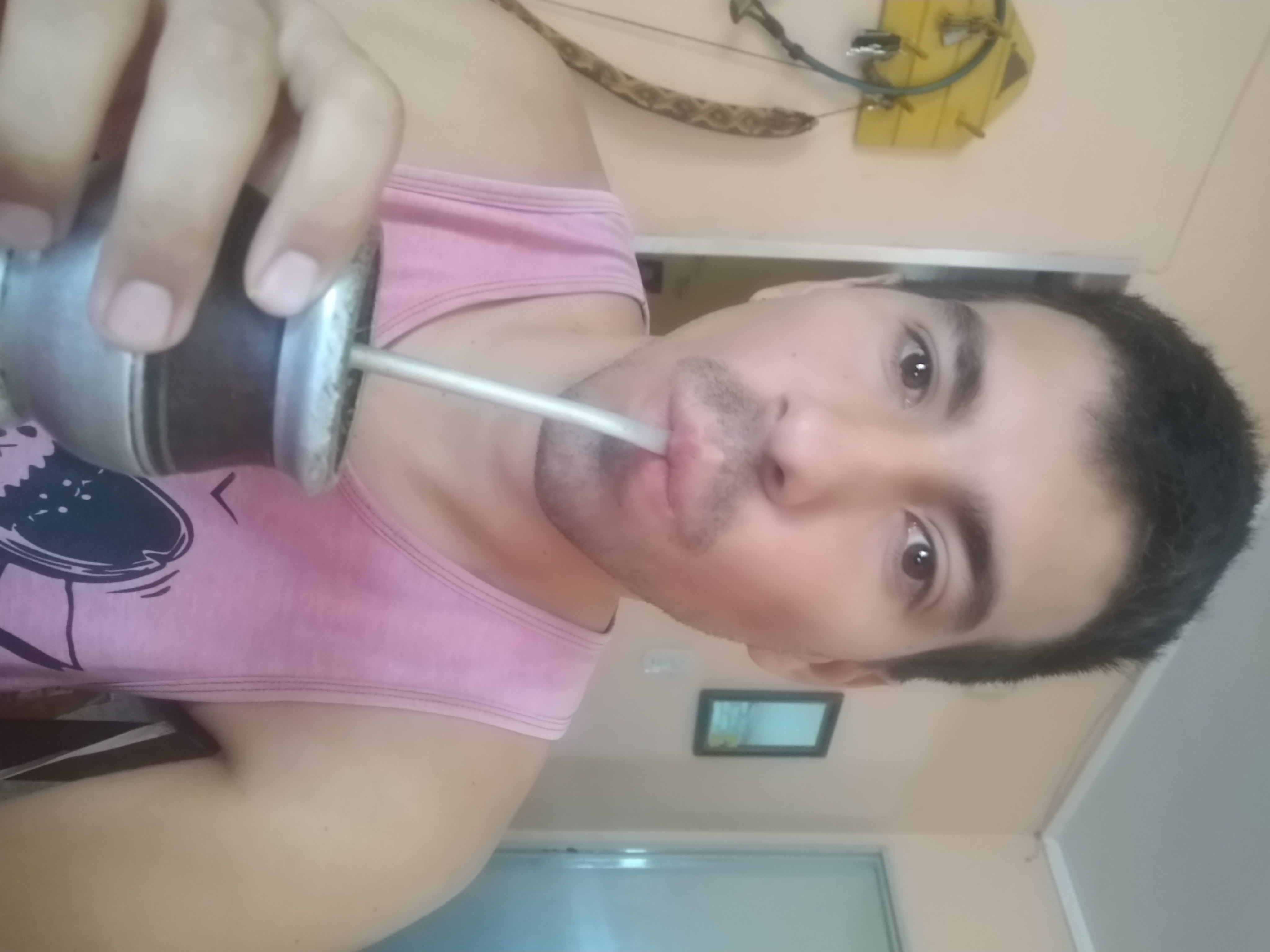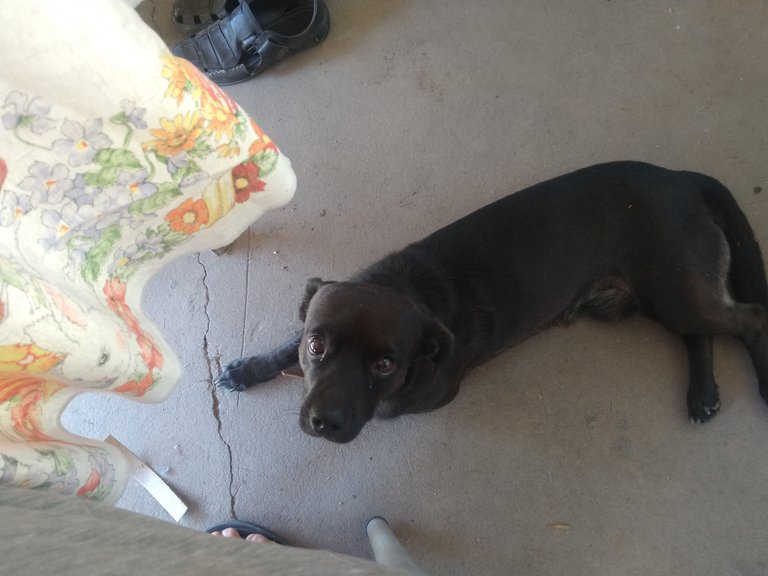 En esta mañana me acompaño mi fiel compañero de peleas, mi perro Rocco y su cara de señorito francés. Este perro suele estar muy pegado a mí y a todas las personas que adora, casi siempre en la cama o debajo de la silla.
La mañana en el patio de mi casa empezó con mucho frio y luego hacia calor, es un clima bastante alternativo el de mi ciudad, algunos dirían que es como una persona indecisa. Lo que me encanta hacer durante las mañanas es observar mis plantas y como crecen, además el aroma que dan me encanta más aun.
This morning I am accompanied by my faithful fighting partner, my dog Rocco and his French gentleman face. This dog tends to be very attached to me and all the people he adores, almost always in bed or under the chair.

The morning in the backyard of my house started very cold and then it became hot, it is a quite alternative climate to that of my city, some would say that it is like an indecisive person. What I love to do in the morning is to observe my plants and how they grow, in addition to the aroma they give me I love even more.