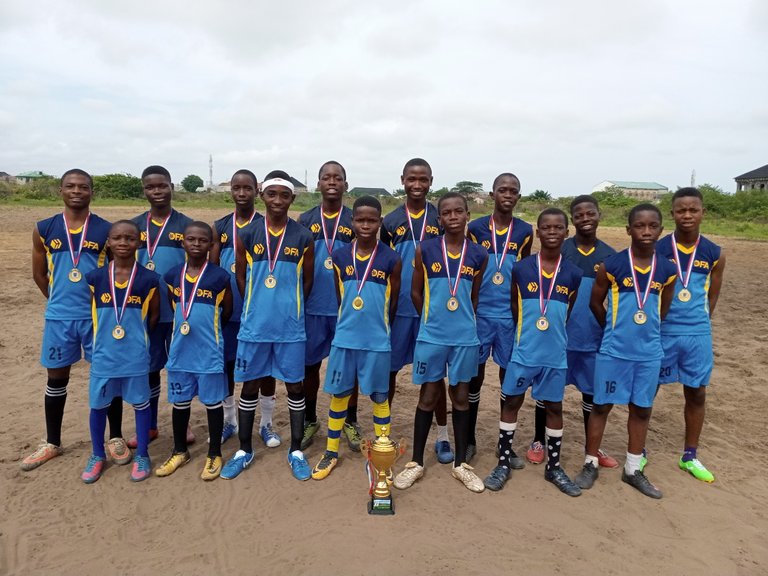 We mentioned in our previous post that we did some photoshoots with the trophy and we are going to share it with you as soon as possible.

First of all, we say a special thanks to everyone for supporting us ♥♥♥
Big thanks to the Great Ape project for believing in the vision of the soccer academy and announcing a sponsorship for the DF Academy when the project is launched.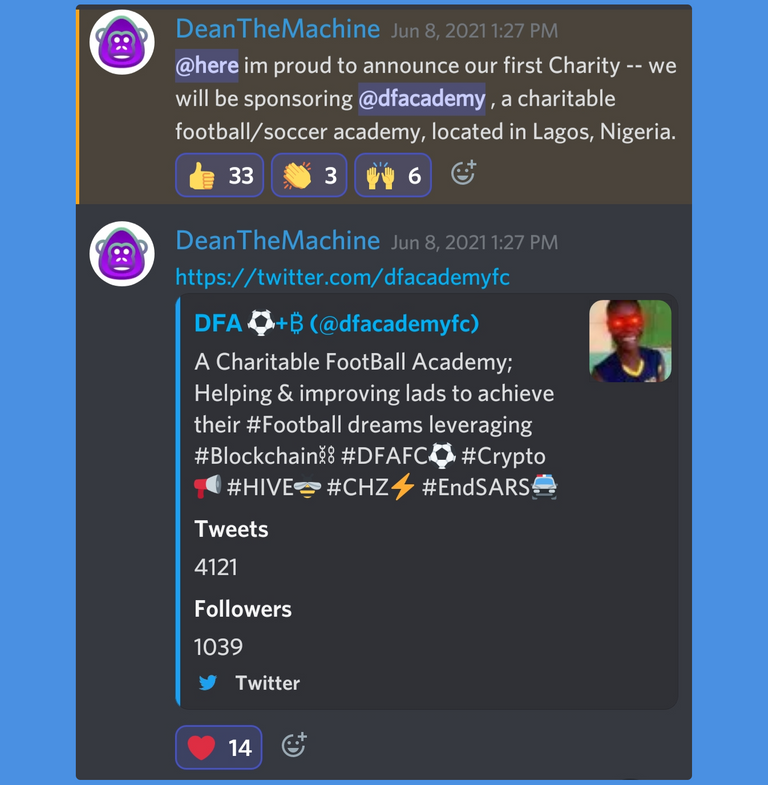 Great Ape is a project built on the Solana Network… To get the essential details of Great Ape, watch the video below;
Twitter: https://twitter.com/solanagrape/
Website: https://grapes.network
Discord: https://discord.gg/GreatApe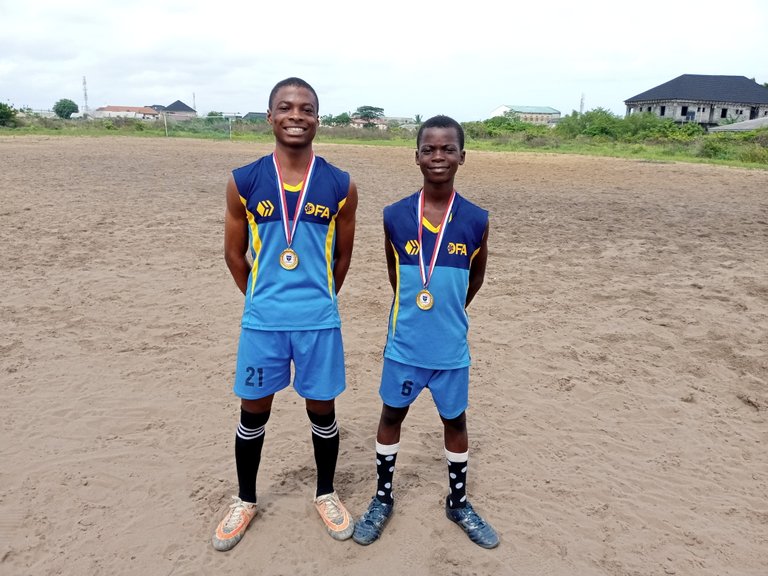 Unknowingly that the Article master and Hive and community enthusiast @Raymondspeaks is also part of the GRAPE community. He promised to sponsor the academy after the announcement on GRAPE Discord. After that, he gave us 100 BRO tokens via Hive Engine. You're appreciated @RaymondSpeaks 🙏


@CharityBall tipped us CHARY tokens, this is the second - third time he will be doing that. CHARY is a token for Charity workers which can be sold on Hive-Engine to Hive and other Cryptos. We appreciate your support 🙏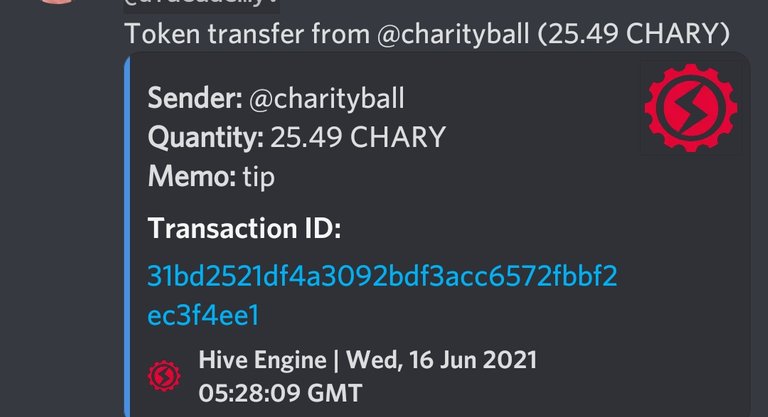 We say a special thanks once again to Great Ape, @Raymondspeaks, and @charityball!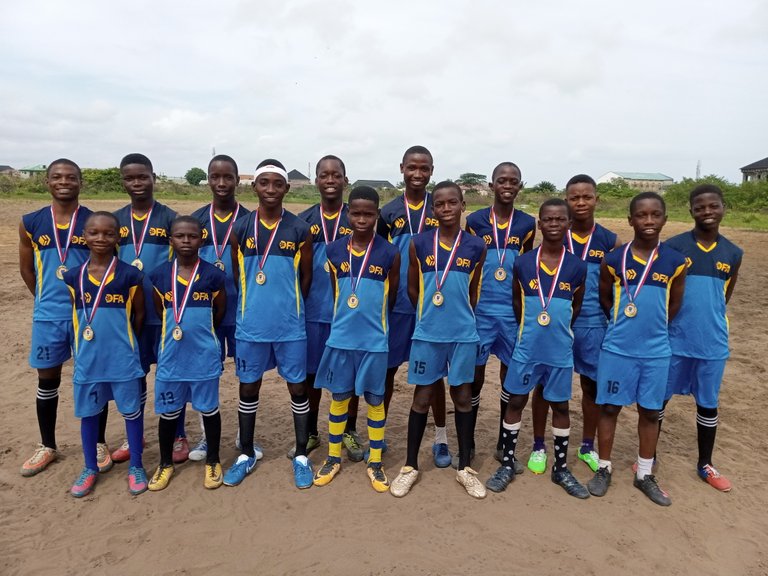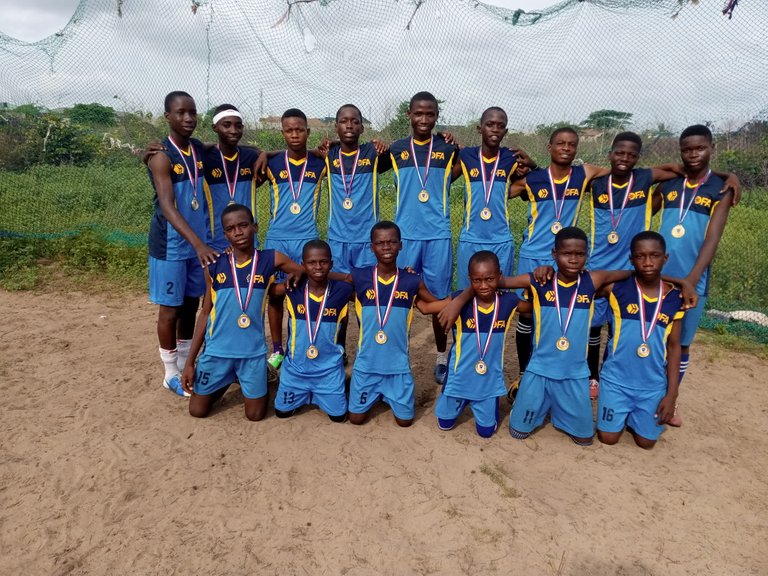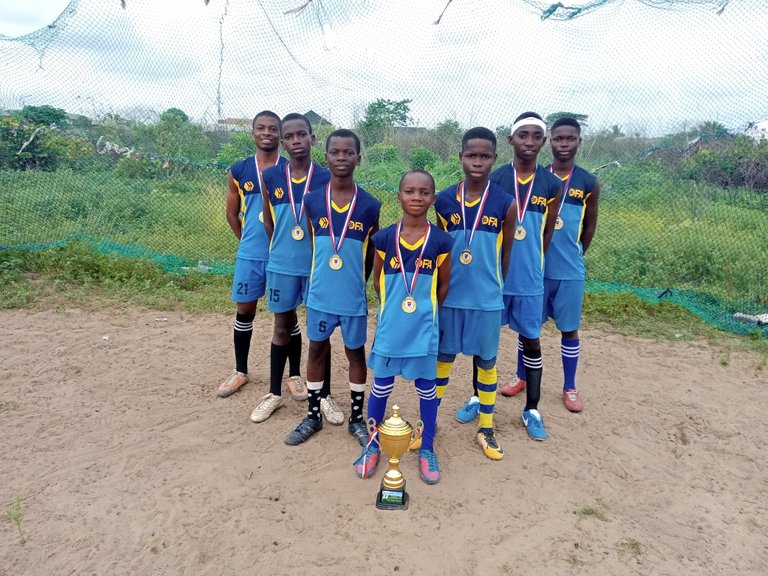 We promise to keep our dreams and goals and continue to escalate and improve the academy standards. Your support and words of encouragement are what keep us moving!
Thank you for reading!

About DFA
If you are stumbling upon DFA (Decentralized Football Academy) for the first time, please check out our Introduction article and this Medium article to see our achievements.
PS: The reward from this post will be used to provide the footballers with full kits, new gear, partake in competitions, visit sports events, excursions, food accommodations, camps, and management for the team.

A Great Thanks to All Our Supporters
🙌 Follow Us 🤝