Dear friends of CHARY, friends of HIVE and all others,
in this posts I want to give you the latest stats about CHARY and the problem, that is shows.
The stats from March 2021 and our problem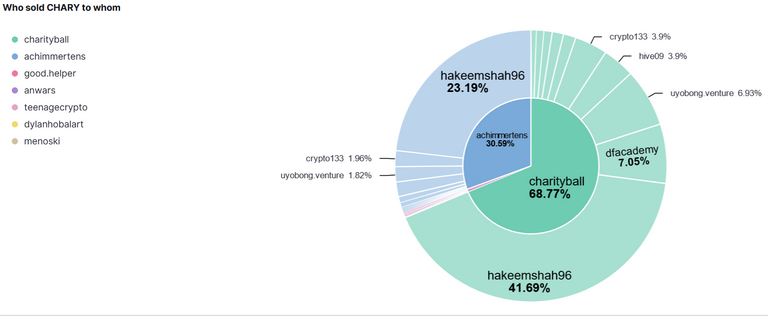 This picture shows our greatest donator. And surprise, for the first time it is not me, it is:
@charityball
Thank you very much!!!
All in All he has spend 2029 HIVE. What a great donation!!!:

And it is a big pitty to see, that the very most part of our money flew to @hakeemshah96, who is obviesly abusing the system.
I started downvoting him consequently last month. When you watch his account, you can see that he should (nearly) not earn any HIVE nor CHARY: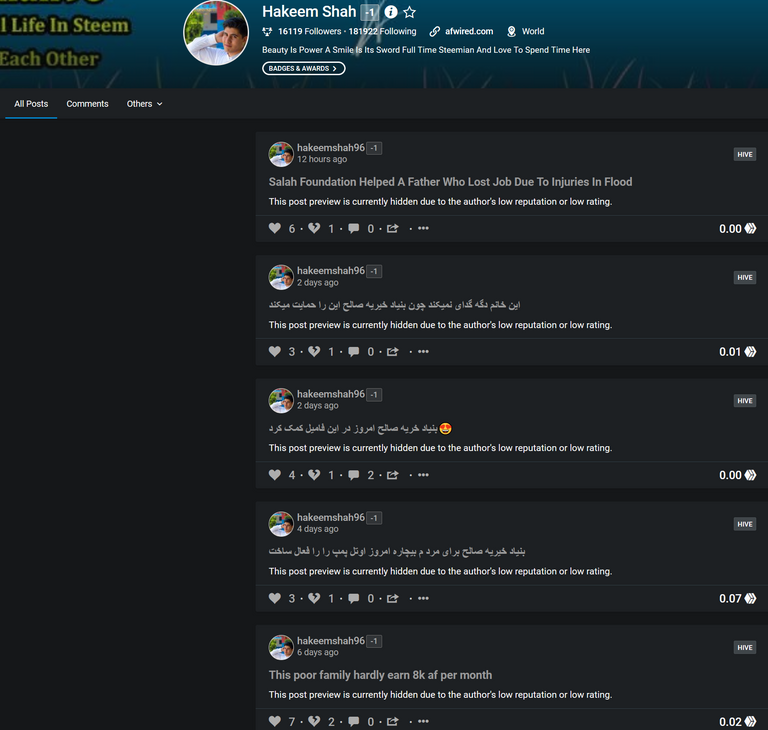 But he was still able to claim CHARY in big amounts: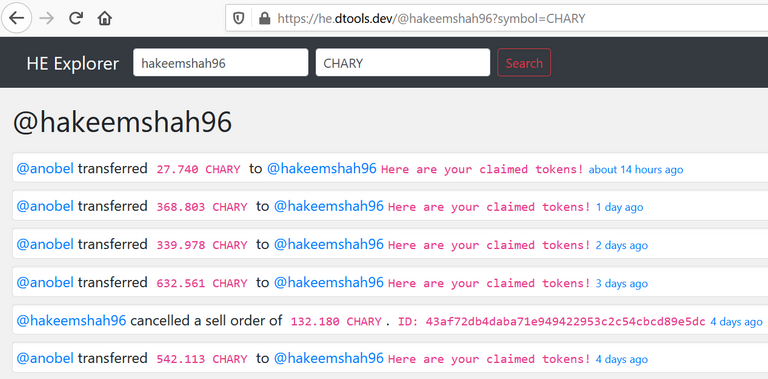 And he could sell it:


Here are the top 10 CHARY owners: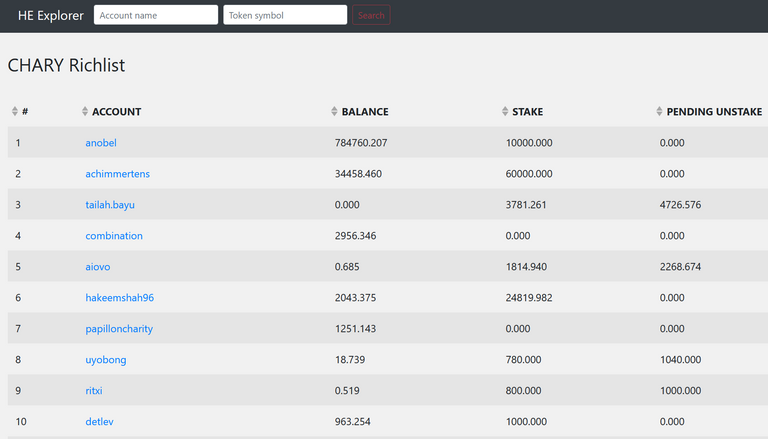 My Question
@hakeemshah96: We need your help:
Please tell us, what do yo do to get these amounts of claimed CHARY every day.
Please send at least 1500 Hive back to @charityball.
Please stop abusing the CHARY system!
If you don't do this, I need to stop the CHARY system. It was made to help people and not to make single users rich.
@all:
Can someone explain, why @hakeemshah96 is able to claim these amounts of chary?
@holger80 Do you have an idea?
My Advice to all CHARY users
As long as we don't know, why a single person, that is blacklisted, can claim that amounts of money: AT THE MOMENT PLEASE DON'T BUY ANY CHARY
This month I will not buy any chary. This leads to a price reduction. At the moment, the price is already down to 0.01 Hive/CHARY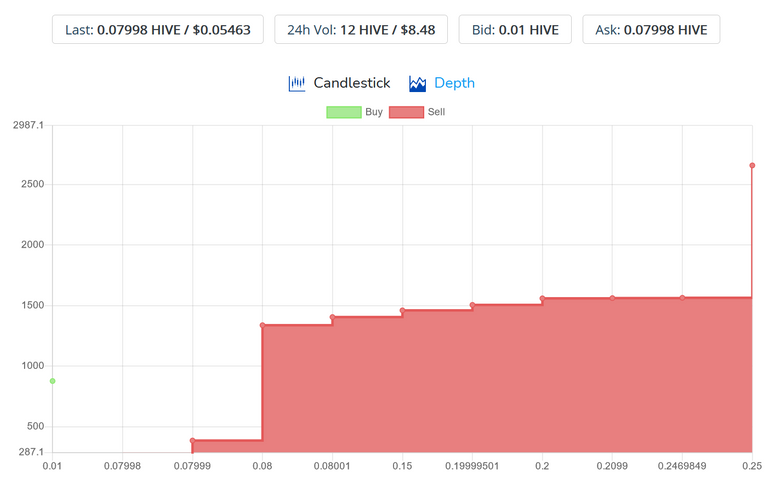 You can use this top 10 Chary list as a advice to support people directly with HIVE (except the blacklisted person on 1 place):
TOP TEN CHARY EARNERS OF THE LAST MONTH:
| Seller | Sum of CHARY | SUM of HIVE | Average Price |
| --- | --- | --- | --- |
| @hakeemshah96 | 19678.510989189148 | 1831.1981844305992 | 0.0979402948390035 |
| @uyobong.venture | 2582 | 245.4399962425232 | 0.09333333373069763 |
| @dfacademy | 1877.5690002441406 | 197.75689888000488 | 0.10333333412806193 |
| @crypto133 | 1796.2510013580322 | 164.3911702632904 | 0.09030303065523956 |
| @hive09 | 1708.1639986038208 | 159.08537989854813 | 0.0914289288754974 |
| @evegrace | 662.4459991455078 | 61.384599685668945 | 0.09111111114422481 |
| @elkezaksek | 578.1940002441406 | 53.83064079284668 | 0.09333333373069763 |
| @leedsunited | 290.36899971961975 | 28.155150189995766 | 0.09500000067055225 |
| @good.helper | 234.6750030517578 | 23.467507362365723 | 0.10000004991889 |
| @adityajainxds | 214.18999576568604 | 27.63308972120285 | 0.12181727520444176 |
---
The Chary Rules
Don't upvote yourself in comments or other accounts from you!
Use the chary tag for charity content only!
use the chary tag only once a day!
---
Call for Action
---
What is CHARY?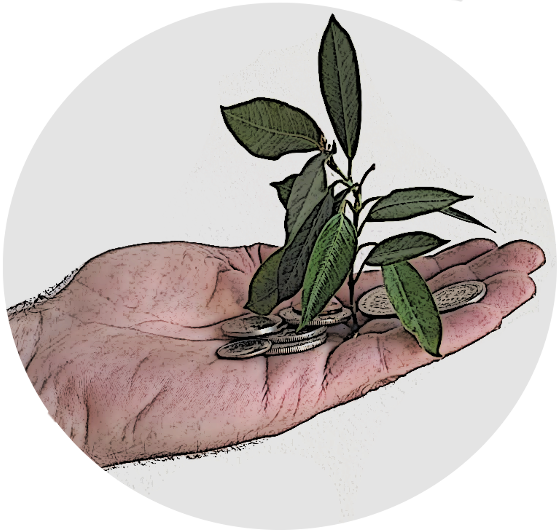 $CHARY is a subtoken of the Hive system (like the beercoin). One can exchange it on the Hive-Engine.
When you use the hashtag "chary" and get upvoted by people that have staked $CHARY, you will get some $CHARY.
But you only will get upvotes, when you write about your charity project, where you give us a good proof of charity. This means, we need pictures, where we can see, that people in need are really helped by you.
So please don't abuse the hashtag!
The Chary system can be reached via Hive (i.e. https://peakd.com/created/chary) or directly via https://chary.org
For more details see https://www.chary.org/faq.html
Regards,
Achim Mertens