We have just closed week 19 of the Weekly Hive Charity Giveaway. And all of the prizes and donations have been sent to the winning accounts. Therefore, Week 20 is now open.
A big thank you to all those who participated, helped and donated!
Congratulations to the Winners of the giveaway!
23 $HBD was collected
1st place prize: @preparedwombat ~ 35% (8.05 $HBD)
2nd place prize: @artemislives ~ 15% (3.45 $HBD)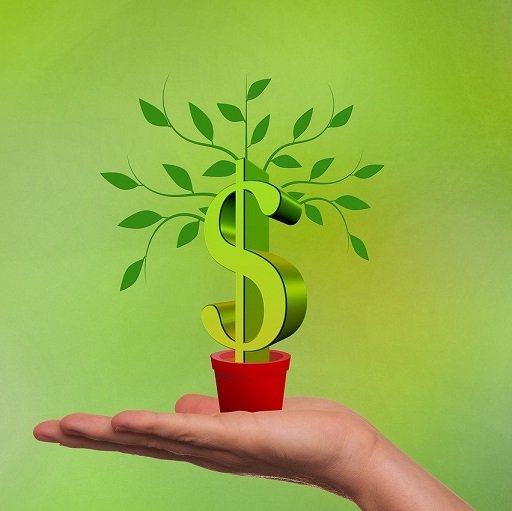 We also received 23.96 HIVE in donations
Thank you kindly, these will all be sent to @papilloncharity

The details
Comment link: https://peakd.com/hive-174578/@combination/re-combination-qo5mj5
Transaction link: https://www.hiveblockexplorer.com/tx/fc335c313af40d17d7c48de5776d67dc6da0cf7b
---
Enter transaction hash: fc335c313af40d17d7c48de5776d67dc6da0cf7b
Enter number of draws: 2
Enter number of participants: 23
---
The draw is from 1 to 23
.............................
Input 1 : fc335c313af40d17d7c48de5776d67dc6da0cf7b,0
SHA256 Hash 1 : c11cc5af3db7904972502447e536cba7d390661f67ddf215e804306c77b7d0be
Lucky Number # 1 is: 17
.............................
Input 2 : fc335c313af40d17d7c48de5776d67dc6da0cf7b,1
SHA256 Hash 2 : bc1a409fc50f6029c7bb55c1cf82cc1fa835c3eafc8081721b331c297e0c9f72
Lucky Number # 2 is: 16
.............................
Here are the numbers assigned based on when the $HBD was received.

The draw is always based on verifiable randomness:
News
Thank you all for your donations and participations. All is recorded not only in the blockchain but also on an excel sheet that we keep updated. You can see it Here.
As humans we may fail, please report any errors that you may spot.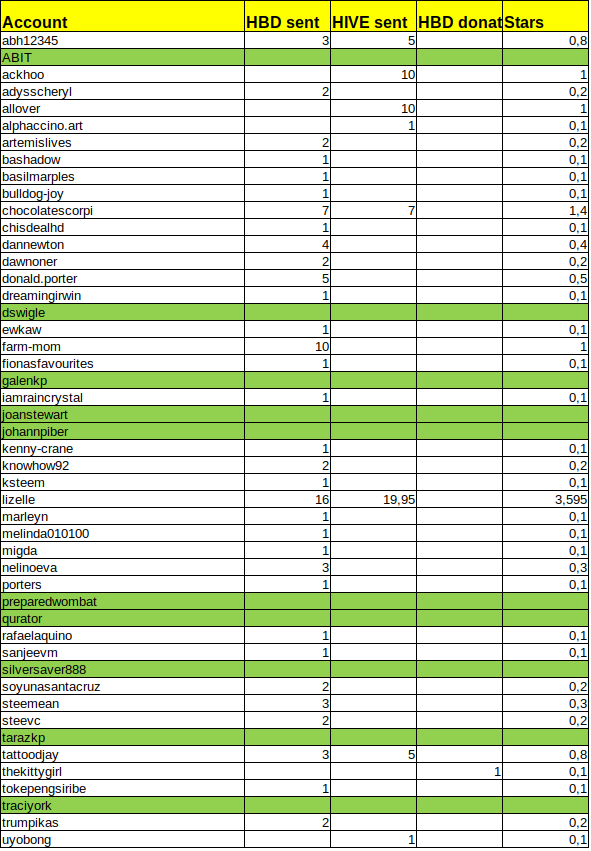 Badge Star Description
Each badge has 5 stars below it that will indicate the levels of participation.
The total value of each star is 10 points.
1 point for each hbd and 1 point for each hive donation.
Get your badge now!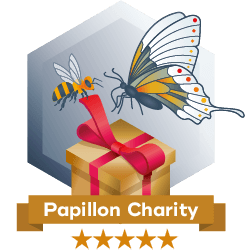 Week 20 is now open, so any $ HBD sent from now will secure your place in the next draw.

Transparency is important All donations and 50% of $ HBD collected in the giveaway will be sent to @papilloncharity, a trusted, registered and verified charity on Hive. See the Introductory Post for more information about this initiative.
Subscribe to @combination so you don't miss a draw
Disclaimer: The purpose of this initiative is to encourage donations to registered charities. The draw is decided by verifiable random number generation (RNG). Please see the Detailed Terms and Conditions for more about how it works. Participation is optional.

Once again, thank you to all of those who participated and good luck in the next giveaway.
~ Please comment below if you have any questions or concerns ~