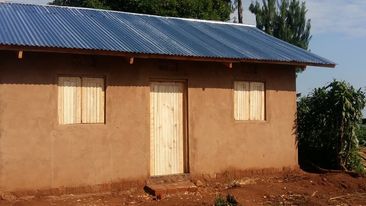 Update Milicas Haus:
Das Haus ist fertig!
Boden und Wände sind trocken,Fenster und Türen sind eingesetzt.
Jetzt werden noch innen die Wände und Decken gestrichen.
Wir klären gerade ab, welche Farbe die Familie möchte..
---
Update Milica's house:
The house is ready!
The floor and walls are dry, windows and doors are in place.
Now the walls and ceilings are being painted inside.
We are currently clarifying which color the family would like ..
---
Unser Spendenkonto:
Our donation account:
https://paypal.me/pools/c/8tibto8Lrl