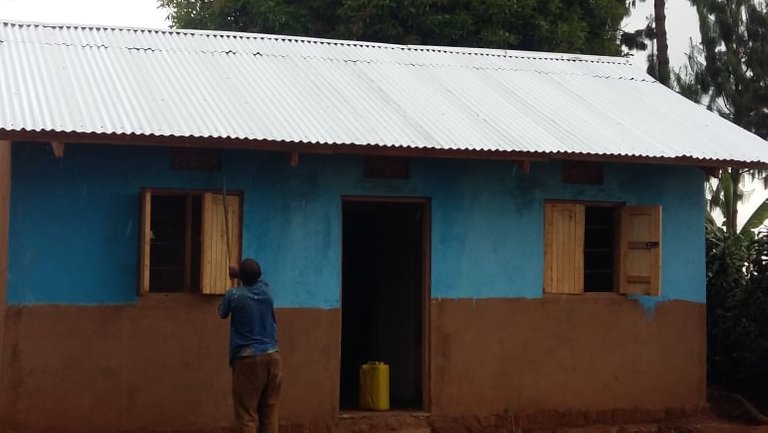 Bald ist alles fertig!
Innen und außen wird gestrichen und ich finde, die blaue Farbe steht dem Haus gut.
Was meint ihr?
Wir wurden gefragt, ob unsere Namen an das Haus geschrieben werden sollen.
So etwas wie "Sponsored by Elli, Michael and friends".
Das haben wir dankend abgelehnt.
Das Haus gehört jetzt Milicas Familie und wir haben kein Bedürfnis nach egomanen Auswüchsen....
Wir freuen uns einfach mit der Familie.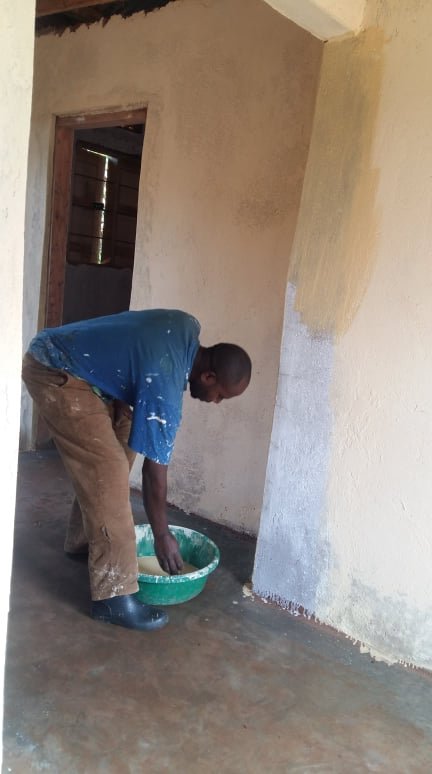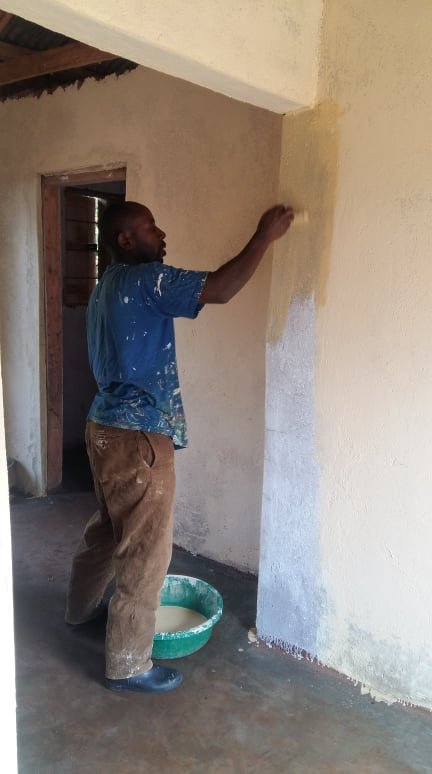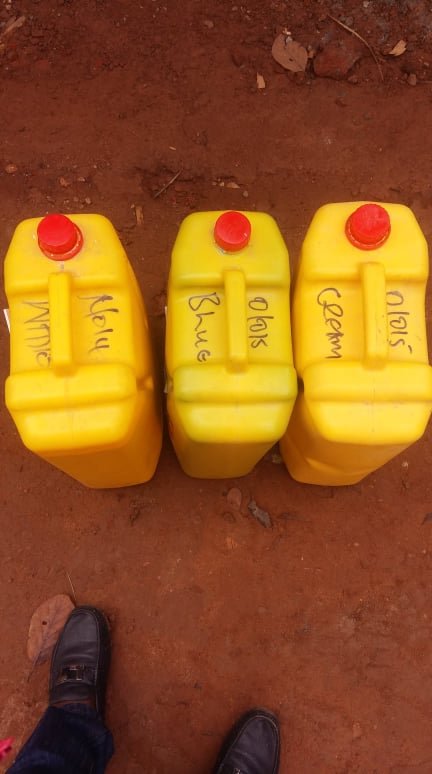 Everything will be ready soon!
Inside and outside there is painting and I think the blue color suits the house well.
What do you all mean?
We were asked if we should have our names written on the house.
Something like "Sponsored by Elli, Michael and friends".
We declined with thanks.
The house is now owned by Milica's family and we have no need for egomaniacal excesses ....
We are just happy with the family.
https://hive.blog/hive-148441/@elkezaksek/news-about-our-fundraiser-for-uganda-neuigkeiten-unserer-spendenaktion-fuer-uganda-102
Unser Spendenkonto:
Our donation account:
https://paypal.me/pools/c/8tibto8Lrl