Wir sind traurig - Grace ist tot !
We are sad - Grace is dead!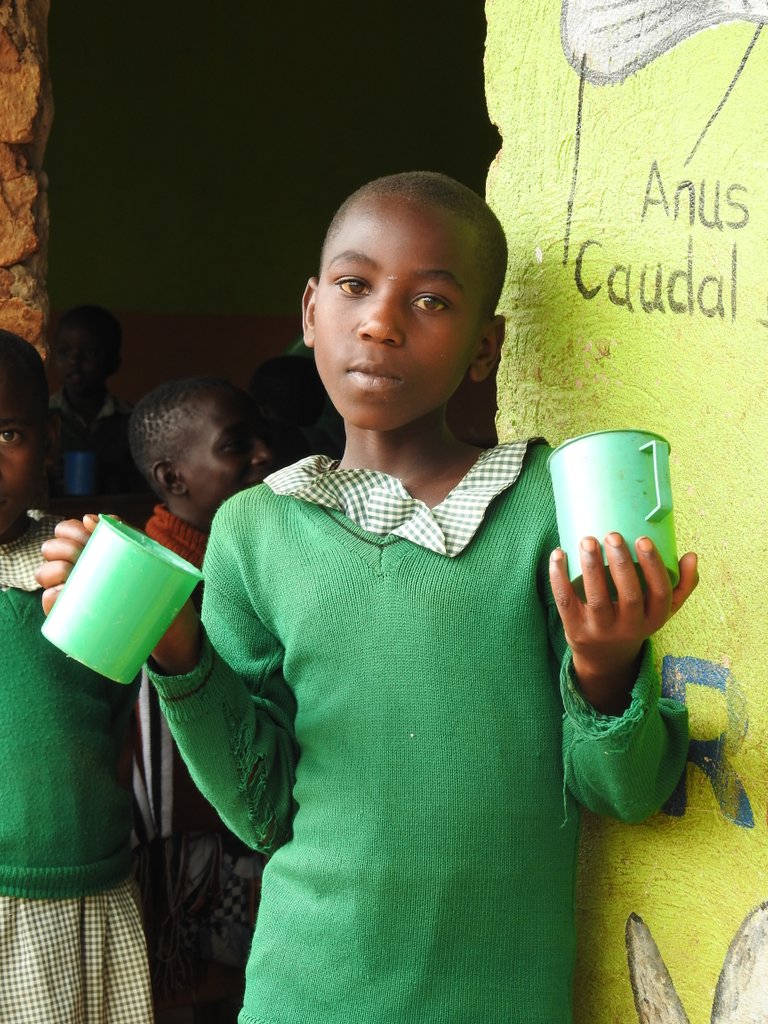 Das ist Grace.
Sie starb letztes Jahr und wurde nur 12 Jahre alt.
Ich habe euch ja schon oft erzählt, wie leicht es ist in Uganda zu sterben.
Die Menschen dort haben keine Krankenversicherung.
Und auch in diesem Fall war es leider so, daß Grace nicht richtig behandelt wurde,
weil die Familie das Geld für das Krankenhaus nicht hatte.
Wir sind traurig! 😪
This is Grace.
She died last year and was only 12 years old.
I have told you many times how easy it is to die in Uganda.
The people there have no health insurance.
In this case, too, it was unfortunately the case that Grace was not treated properly
because the family did not have the money for the hospital.
We are sad! 😪
---
---
---
---
Immer wieder leisten wir auch finanzielle Hilfe, bezahlen Krankenhaus-und Arztkosten.
Aber natürlich sind wir nicht immer informiert oder haben die finanziellen Mittel.
Normalerweise kaufen wir kleine Solar-Anlagen für die armen Farmer,
damit sie Licht in ihre Häuser bekommen.
Jeder Euro hilft....
---
Time and again we also provide financial help, pay hospital and medical costs.
But of course we are not always informed or have the financial means.
Usually we buy small solar systems for the poor farmers,
so that they can get light into their homes.
Every euro helps ...
---
---
Unser Spendenkonto:
Our donation account:
https://paypal.me/pools/c/8tibto8Lrl