You propose to break up, appear so calm, without a trace of regret.
When you came to my side, I found that you are so beautiful in peace! I really want to hug you and kiss you...but I can't!
Do you know that your beauty has caused me a lot of pain? I grabbed my heart and begged you like: "Don't leave me, okay! Don't break up, okay! Don't hurt me, okay? !"
You are still so calm... Don't you know that it was my struggle with scarred pain? Don't you know that it was a pleading to keep my only love? You don't know Is that a request from a man willing to kneel in front of you in order to save love? Did you really tear up the beautiful things to show me a little bit this time? You are really in front of the person you once loved Burn his love? Can't you see that I have used the last strength to support myself not to fall down?...
Why is it so sudden? Why is it so determined? Why are you so peaceful facing our breakup? Why don't you leave me even one last chance? Why...!!!
You don't answer me, God doesn't tell me, the night doesn't make a sound, the stars hide without a face, the moon looks at me indifferently, the earth silently counts my scars... In the boundless darkness, I try to find an answer. But, where can I find it?
Smoking desperately, let the already overwhelmed lungs feel the weight and appreciate the pain...
Why did the red cigarette butt keep shaking in the dark? I held the back of my hand and realized that my hand was shaking... No, there are arms, body, and legs. I can't control my whole body. The place is trembling, and there is also my heart, my love, my soul, and my life!
"...Find a dear, dear, and dear one to say goodbye to being single, and an amorous, infatuated, unfeeling, heartless person to scar me..." No, you are not passionate, you are not infatuated, you You are not heartless, you are not heartless, tell me, you won't hurt me... Say it!... Say it!...
You answered me with silence...
I am desperate, I am helpless, I am sad, my heart aches!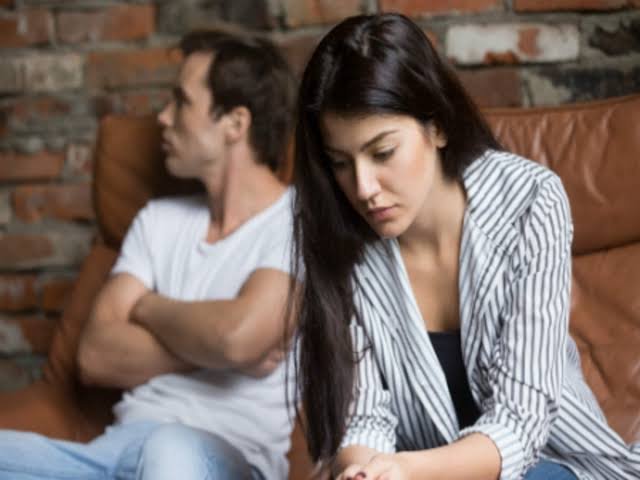 Tears rushed out desperately, but the man's dignity told him not to cry. The bitter tears could only be swallowed into his heart. No matter how heavy the pain was, he could only bear it by himself. No matter how cruel facts he faced, he had to face it and cherish Love can only watch her slowly die...
Strongly cheer up, throw away the burnt cigarette butts, wipe off two teardrops, and forcefully control the trembling body, with a smile on his face, with an indifferent look, I turn to you:
"I don't force you. If you have already decided and there is no possibility of change, then I have to agree." I don't force you, but I am trying to force myself! Can you know? If you know, why you still don't say a word ?Why look at me indifferently? Why can't my love life be longer?
"Is there really no hope?" I kept asking you, and you kept nodding your head...
After exhausting my feelings, I use my last strength to let you and me take the last step. You said it won't be the last, but I know that even if it's not the last, we won't have the same feeling we had before!
Holding your hand, walking by the river, trying to find the feeling of being together in the past, but I can't find it.
You are very relaxed, as if you have removed a burden. I can't see your regrets, can't see your pain, are you really not? I really hope that your relaxation is just a wonderful performance!
I can't see the pedestrians on the road, can't see the close lovers, I only see our road getting shorter and shorter, getting shorter and shorter...
You are finally leaving, leaving me, we will no longer be lovers, I will not be able to see you every day, I will not be able to hold your hand, I will not be able to stay with you, I will lose my first love, I will lose my love, I will fall into the bottomless abyss...
"Can I still kiss you?" I asked, "I can do it now, but not in the future." "..." My heart was so painful. I remembered the first time I kissed you. It was my first kiss! And now, in less than six months, it will be our last kiss!
I want to kiss you, but I don't dare. I'm afraid that this kiss will completely defeat me and turn my last hope into vain. I'm afraid that the kiss I paid will take you away and make my originally beautiful future impossible. A faraway fantasy realized!
I decided not to kiss you because I was scared, really scared to kiss goodbye!
"You go first!" I said the last thing I wanted to say, said what I would never want to say, said enough to make myself suicide. This sentence exhausted my last strength, took away my last hope, and completely defeated myself!