While eating chicken in an Internet cafe a few days ago, the bald-headed brother sitting next to me ordered a takeaway. It was at 7:30 and it was not delivered yet at 9 o'clock.
The bald boy was a little angry. In addition, he couldn't play the game smoothly, so he called the courier and scolded the courier. The vocabulary was extremely ugly.
It took another ten minutes before the delivery clerk rushed over. The delivery clerk might be stuttering. He stammered profusely and explained that he was delivering food on the first day and was not familiar with the journey.
The bald brother didn't bother to force him, he didn't lift his head and said: Go away, how can you eat this thing when it's cold?
The courier stammered and begged. The bald brother slapped the table and wanted to hit someone. The friend next to him quickly stopped him. The deliveryman stood beside him like a stone for a long time and saw that the matter was unrecovered. When I had room, I picked up the cold takeaway and left. When I went to the front desk to buy water, I saw the takeaway squatting at the entrance of the Internet cafe eating the cold takeaway. After only a few bites, he wiped away tears in silence.
One of my classmates has no money at home and works very hard. His only wish is to buy a house in a big city with his girlfriend. He works overtime every day and eats frugally, but he is responsive to his girlfriend. The things he buys for her are extremely expensive, and all he wears are old clothes. On Christmas Day, he was about to surprise his girlfriend and ordered five hundred and twenty roses for his girlfriend online.
The money is almost his one month's overtime pay.
Before he could give him a surprise, his girlfriend broke up with him. It turned out that his girlfriend still disliked him for not having money, and had a good relationship with a rich second generation. When he broke up, he was very decisive.
He called the flower shop and asked if he could return the goods.
The store's tone is very good, asking what is the reason for the return?
He choked and said: I don't want to give these flowers to a cheating man.
The store was stunned for a while, saying that the flowers had already been delivered and really couldn't go back. After hanging up the phone, he looked at the empty room and squatted on the ground and started crying.
Once when I was passing a bridge, I saw a lot of people gathered around. I got close and realized that a young man was going to commit suicide by jumping into the river.
I heard that the young man couldn't find a job after graduation, and his parents kept ruining him every day. He finally wanted to start a business and was defrauded of all his money. His heart died and he didn't want to live anymore.
Except for a few older aunts who were persuading, the other onlookers were making noises.
A girl with heavy make-up said: This kind of person just talks on his lips, and he dare not jump because of his ten guts.
The man wearing sunglasses next to him sneered: If you can't find a job, you will commit suicide. I think this kind of person is superfluous to live.
The young man suddenly raised his head and glanced at them, his eyes filled with despair.
When you loose your hand, you must jump down.
Life is difficult, right?
We have to experience poverty, confusion, suffering, disease and death. We are all walking on a long and tortuous road, right?
But these are not all of life.
When the bald brother went out to buy cigarettes, he saw the deliveryman squatting at the door. He was taken aback for a while, grabbed his lunch box and said: Don't eat it. I want this meal. Go back.
The takeaway said: But...but...
The bald brother said: But what? You can download more navigation software in your phone, or you will lose your job sooner or later.
The delivery man gave him a deep bow with tears in his eyes.
My classmate was feeling depressed, and the store called again. The store said: I want the delivery staff to get the flowers back. Our delivery staff said at the time that women like her are not worthy of receiving the flowers from our store. .
My classmate said: Thank you, thank you...
The store also said: Don't be too sad, there will always be a good girl in front of you, and I will give you a discount when you come to buy flowers.
The phone hung up again, the classmate wiped his tears and stood up, feeling that the room was not so empty.
When the young man on the bridge was about to jump, a middle-aged man squeezed to the front and shouted anxiously: Don't jump, wait...
The young man was stunned, and the middle-aged man went on to say: My child, listen to me. I am the boss of XX company. This is my business card. You can come to work in my company first. This matter is not a big deal. You will still have a long way to go. Don't do stupid things. Come down first, kid. Let's find a place to talk slowly...
The people next to him were still making noises, and the middle-aged man's neck violently screamed at them: Are you fucking human? Do you have no children or brothers or sisters? This is a life!
Everyone was silent, and the young man also burst into tears, and was then helped away by the uncle.
Life is difficult, right?
So being strong does not mean that you never shed a tear, but that you can face it with a smile after crying.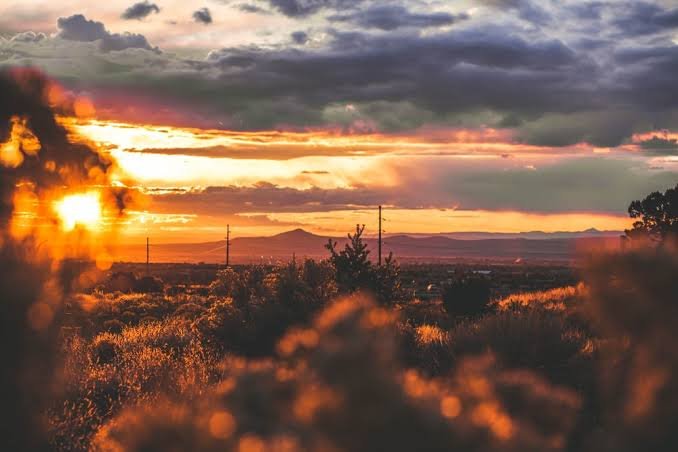 And this world is not always sunny, but no matter how long the darkness goes through, the sun will rise as usual.
Come on.