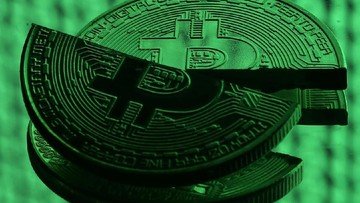 The Central Bank of Ireland responded cynically about the positive trend in the value of Bitcoin. Governor Gabriel Makhlouf warned the digital money investors to "be prepared to lose all their money".
He is quite surprised by people who invest in Bitcoin and see it as an asset.
Personally, I'm not that why people invest in assets like this, but they clearly see them as assets. Our job is to ensure consumers are protected, "said Makhlouf as quoted by the Irish Times, Monday (1/2/2021).
Makhlouf added that the problem of exchange rate stability is now increasing because of Bitcoin itself.
Makhlouf's comments followed the opinion of the European Central Bank (ECB) some time ago. ECB Governor, Christina Lagarde mentioned Bitcoin as a very speculative asset.
For information, the value of Bitcoin fluctuates quite drastically. At the beginning of the year the price reached US $ 41,940, then decreased to US $ 30 thousand.
Then it seems that thanks to Elon Musk, the value of Bitcoin has crept up again. This is because shortly after adding the hashtag #bitcoin on the Twitter bio of the owner of SpaceX, the price of Bitcoin has skyrocketed 20%.
The incident occurred on Friday, 29 January 2021, early morning 3:30 ET or 15:30 WIB. The Coin Desk report said the increase increased by US $ 5000 or equivalent to Rp.70 million in one hour and to US $ 37,229 or Rp.521.3 million.
About two hours later Bitcoin traded at a high 17% in the last 24 hours to US $ 36,600 or Rp.512.5 million.
This is quite different from 2020 when the Bitcoin price continued to rise. Throughout 2021, the value is still behind 13% from the highest price but has climbed 25% since the beginning of January.
Posted Using LeoFinance Beta