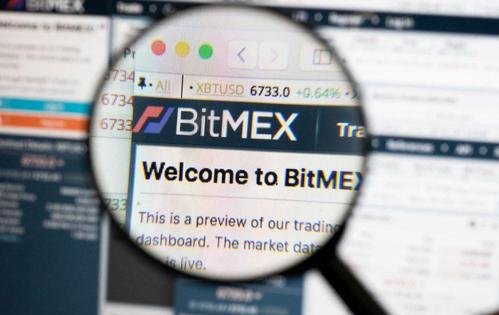 In the early morning of October 2nd, Beijing time, a heavy news broke out in the cryptocurrency industry: The U.S. Department of Justice and the U.S. Commodity Futures Trading Commission (CFTC) have filed criminal proceedings against the cryptocurrency derivatives exchange BitMEX and its owner-operator. BitMEX Chief Technology Officer and Co-Founder Samuel Reed (Samuel Reed) has been arrested in Massachusetts.
In addition to Samuel Reid, the defendants listed in the 40-page CFTC lawsuit include:
BitMEX parent company HDR Global Trading Limited
100x Holdings Limited
ABS Global Trading Limited
Shine Effort Inc Limited
HDR Global Services (Bermuda) Limited
BitMEX co-founder and CEO Arthur Hayes (Arthur Hayes)
BitMEX co-founder Ben Delo (Ben Delo)
Greg Dwyer, Head of Business Development, BitMEX
  Started in 01 , developed to growth
In 2008, 22-year-old Arthur Hayes graduated from the Wharton School of Business and excitedly joined Deutsche Bank in charge of Hong Kong market operations. But in that year, as Lehman Brothers, the last straw that overwhelmed the camel, filed for bankruptcy, the global financial crisis broke out.
In 2013, Arthur Hayes moved to Hong Kong Citibank as a stock trader. He is energetic and a fitness fanatic.
Arthur Hayes is a sociable person with a bright smile and well-proportioned figure. He likes to wear tight polo shirts. At first glance, he is the kind of person who is easy to meet friends in universities and trading floors. He is always very active in doing things, whether it is yoga, skiing, or squash, even if he and friends go out for drinking and entertainment, walking fast.
This kind of character made Arthur Hayes fall in love with the feeling of being busy on the stock derivatives trading floor, but the 2008 financial crisis brought a negative impact on the traditional banking order, and Citi, an established bank, was no exception. Soon, Arthur Hayes, who had settled in Hong Kong for six years, was unemployed because of the regular layoff system, but he did not seem to be too upset because a new world appeared before his eyes: Bitcoin.
Five months after being laid off by Citigroup, Arthur Hayes found that there was a gap in the price of Bitcoin between different cryptocurrency exchanges. He noticed that compared to one of the world's largest cryptocurrency exchanges headquartered in Hong Kong at the time For Bitfinex, the price of Bitcoin trading on cryptocurrency exchanges in mainland China will be 20% to 40% higher. So, Arthur Hayes began to buy bitcoins on Bitfinex, and then sold them on cryptocurrency exchanges in mainland China and pocketed the difference.
The money is easy to make, but there is a trap: According to Chinese law, Arthur Hayes can deposit his proceeds into a local bank account, but he cannot remit the money back to Hong Kong. So, Arthur Hayes began to take a one-hour bus to Shenzhen every day, with the maximum withdrawal limit at the local bank: 20,000 yuan (3,100 US dollars) in cash, and then went to the Grand Hyatt Hotel to take a bag after a meal Cash returned to Hong Kong.
In 2014, Japanese cryptocurrency exchange Mt.Gox lost hundreds of thousands of bitcoins after being hacked, and finally had to choose bankruptcy in February of that year. As an arbitrage trader, Arthur Hayes suddenly found that the idea of ​​simply buying and holding Bitcoin was quite boring. He relied on his own exchange-traded fund (ETF) business at Deutsche Bank and Citibank, as well as stock index futures, remote He has extensive experience in the field of foreign exchange transactions in the field of futures, swaps and non-delivery forwards. He has worked with Ben Dellow, a computer scientist at Oxford University in the United Kingdom who developed a high-frequency trading system for JPMorgan Chase, and Samuel, an American programmer · Reid co-founded BitMEX-BitMEX is a cryptocurrency exchange and derivatives trading platform, the owner and operator is HDR Global Trading Limited, the company is registered in Seychelles and has offices in many places around the world .
You should know that most of the trading platforms in the cryptocurrency market six years ago only allowed investors to buy Bitcoin and other virtual tokens with cash, and BitMEX provided a "fancy" service: crypto derivatives-yes, Asia Thur Hayes introduced the concept of futures contracts to the cryptocurrency market. His trading platform allows investors to place leveraged bets of up to 100 to 1 on 11 digital currencies. As the price of Bitcoin skyrocketed at the end of 2017 and soared to an all-time high, in the twelve months ended January 31, 2018, investors injected more than $200 billion worth of orders into BitMEX. According to the data on the company's website, the company's revenue in 2017 was 83 million U.S. dollars, of which revenue in December alone reached 21 million U.S. dollars, successfully ranking among the world's most liquid Bitcoin futures market.
After tasting the sweetness, Arthur Hayes began to introduce products from traditional finance into a seemingly "lawless" industry, including derivatives, leverage, short selling and cryptocurrency price indices, and even planned to set benchmark interest rates to provide Bitcoin lending services.
 02Dismissive  of compliance?
BitMEX was founded in 2014. At that time, the concept of cryptocurrency was not so popular. People always associate Bitcoin with dark web, money laundering, terrorist financing and other issues. But in Arthur Hayes's view, Bitcoin is not a "gospel for criminals", but a real asset class. He believes that blockchain is an open digital ledger that can record and reveal the use of bits. Every transaction executed by the currency is more transparent than offshore transactions.
When talking about banks criticizing Bitcoin as the currency of choice for money launderers, Arthur Hayes said angrily:
"Don't money launderers prefer the U.S. dollar? In 2012, HSBC admitted that its anti-money laundering program had loopholes, which led to the Mexican drug cartel successfully laundering US$881 million. I don't think the bank has a foothold."
Not only that, Arthur Hayes once boasted that the reason why BitMEX was moved to Seychelles, where the supervision is not very strict, was to avoid U.S. supervision, and he used to brag about the cost of bribing the Seychelles regulator. Money is just the "coconut price", much less than bribing American officials.
Perhaps it is precisely because of Arthur Hayes' slightly "frivolous" attitude towards regulatory compliance that planted a time bomb for the subsequent development of BitMEX.
In July 2019, cryptocurrency critic and economist Nouriel Roubini, known as "Doctor Doomsday", pointed out that BitMEX may participate in illegal activities, making traders take excessive risks. On the 18th of the month, Bloomberg reported that the US Commodity Futures Trading Commission is launching an investigation into the crypto exchange BitMEX, focusing on whether BitMEX, which has not yet been registered with the US Commodity Futures Trading Commission, will allow Americans to trade on the platform.
Ruriel Robini is Arthur Hayes's "nemesis". He has repeatedly exposed the illegal activities of BitMEX and other cryptocurrency exchanges on Twitter, claiming that BitMEX exchange insiders have revealed to him every day Terrorists and criminals from Russia, Iran and other places carried out large-scale money laundering activities on its platform, and Arthur Hayes did not stop these actions because he could profit from these transactions.
 03  Regulators shot!
According to the disclosed information, Arthur Hayes, Ben Dellow and Samuel Reid were accused of operating unregistered trading platforms and also violating the anti-money laundering and KYC (know your Customers) regulatory rules. The US Commodity Futures Trading Commission explained in detail the allegations against BitMEX:
"BitMEX has designated its trading platform and facilities for processing swap transactions as contract markets or swap execution facilities without the approval of the U.S. Commodity Futures Trading Commission, and also accepts Bitcoin as a margin for digital asset derivatives trading. In addition, BitMEX violated the regulatory rules of the U.S. Commodity Futures Trading Commission by failing to implement KYC, customer information procedures and anti-money laundering procedures."
In addition to the US Commodity Futures Trading Commission's allegations, the US Department of Justice has also sued Arthur Hayes, Ben Dellow, Samuel Reid, and Greg Dwell for violating the US Bank Secrecy Act. The criminal proceedings are obviously much more serious. With the exception of Samuel Reid, who was arrested in Massachusetts, the other three have not been arrested because they are not in the United States. Samuel Reid will appear in Massachusetts federal court.
The Assistant Director of the FBI, William Sweeney, said in a statement:
As we said here today, the four defendants deliberately evaded US anti-money laundering requirements through the BitMEX cryptocurrency trading platform, thus violating the Bank Secrecy Act. The defendants will soon learn that the crimes they are accused of cannot afford to take some'tropical fruits'. The punishments they will face include but are not limited to fines, compensation and federal prison sentences. "
Insiders analyzed that if Arthur Hayes, Ben Dellow, Samuel Reid and Greg Dwell were convicted of criminal charges, they could be sentenced to up to five years in prison.
 04  Will BitMEX's tough counterattack end well?
It is worth mentioning that just after this series of turmoil, BitMEX's parent company HDR Global Trading Limited (HDR) vowed to fight these allegations. The company's spokesperson claimed that BitMEX has been working hard to comply with applicable U.S. The law therefore strongly disagrees with the allegations made by the US government and intends to vigorously fight them.
Sean Hecker and Jenna Dabbs, two partners of Kaplan Hecker & Fink Law Firm, are currently serving as attorneys for Greg Dwyer, the head of business development at BitMEX. They responded on behalf of Greg Dwyer:
"We are surprised and frustrated by the actions of the regulatory agencies today. Greg Dwyer fully complies with the investigation of the US Commodity Futures Trading Commission and has never been invited to talk to the prosecutor of the US Attorney's Office in Manhattan. Greg ·Dwyer has been working in good faith to comply with all applicable regulations and requirements, and has helped BitMEX establish an international business with the highest integrity. We will strongly oppose these allegations and lawsuits."
It is worth mentioning that BitMEX is responding to regulators in "another way": processing withdrawal requests outside of normal working hours. According to official BitMEX sources, they will process two "out-of-cycle" user withdrawal requests at 4pm and 9pm on October 2nd, Hong Kong time, of which 4pm on October 2nd will be outside the regular daily withdrawal schedule. An additional withdrawal, the exchange has previously completed a user withdrawal at 1:45 am on October 2nd, Hong Kong time.
BitMEX was sued by US regulators and the co-founder was arrested. This series of events also caused a brief impact on the Bitcoin market. After the news was disclosed, the price of Bitcoin fell to 10,450 U.S. dollars, almost below the 10,000 U.S. mark. However, the market did not seem to have overreacted to this incident afterwards, and the price of Bitcoin began to gradually rebound: According to CoinGecko data, the price of Bitcoin was 10,416.98 US dollars at the time of writing, a 24-hour drop of 3.5%, and the market value was 192.77 billion US dollars.
In the end, did BitMEX bow to the U.S. Department of Justice and the U.S. Commodity Futures Trading Commission to confess its mistakes, or did it "fight to the end" to fight the lawsuit all the way? Let us wait and see.