Losing your cryptocurrency assets could be so painful especially when it is one that had a good prospect as well as the technology and potentials to moon overtime. Over the years, we have heard of cases where people lose their assets could be because of hackers invasion on an exchange, stolen wallet keys or loss of wallet keys. These are the major ways through which cryptocurrency assets can be lost. Being that cryptocurrencies are digital assets, they can only be stored or saved digitally. Although there are hardware storage tools/ devices, internet connectivity is still needed to access it. So, we have the hot storage and cold storage of cryptocurrency.
---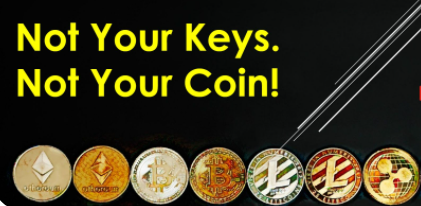 ---
Furthermore, speaking of the hot storage of cryptocurrency assets, coins/ tokens can be stored either on a centralized exchange or a wallet. There are many cryptocurrency exchanges and as well cryptocurrency wallets. It is worthy of note that these two storage methods have their respective advantages and demerits. A good knowledge of these things helps one to know the best way to save their cryptocurrency assets securedly.
Will You Keep Your Crypto Assets in a Wallet or on an Exchange?
The answer to this question will certainly vary because we all have our different preferences and point of views. However, as a cryptocurrency trader and investor, I prefer to store my crypto assets in a wallet especially if I want to hold for sometimes. This doesn't mean that I don't hold coins on exchanges; no, not all. I do hold coins on exchanges but only those I use for short-term trading. A large percentage of my assets, I prefer to keep them in a crypto wallet. The reasons for this is discussed below;
Better Security
Not your keys, not your coin they say and it is very true. Cryptocurrency assets stored in an exchange stand a higher risk of being stolen or lost compared to the ones stored in a wallet. On a centralized exchange, you do not hold the keys to your asset meaning you do not have a full control over your assets. Whereas with a crypto wallet, you have a full control over your assets due to the fact that you hold the keys to your wallet. Security of your assets is your full responsibility when you keep it in a wallet and it is better than leaving your assets on a exchange with a view that someone else will help secure it for you.
Another key thing that is rampant in the cryptocurrency space is the issue of hacking. Leaving your crypto assets on an exchange is very risky being that hackers could invade the exchange's wallet and steal your coins. For this particular case, I have been a victim; last year, I bought some Uptrennd tokens which goes with the ticker, 1UP on an exchange called Altilly. I left the token on the exchange for the purpose of capitalizing on a possible price increase. Sadly, for me, I got a mail in January that Altilly exchange was hacked and users fund stolen. That would not have happened if I withdrew the tokens to my wallet.
So, we see that it is safer saving assets using a crypto wallet like Trust Wallet rather than storing them on an exchange. The risk of losing assets stored on a centralized exchange is way higher than storing in a wallet. Wallet storage allows one to be in full control of his asset compared to exchange storage. On the whole, always remember this: Not your keys, not your coins.
Posted Using LeoFinance Beta