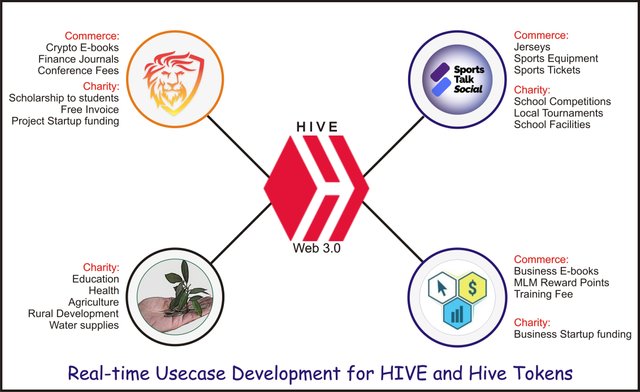 Just two days ago, I wrote this post detailing the real-time use cases available for the Hive tokens which I am investing in. The emphasis were on charity and commerce as these are the to ways that I think we can projects cryptocurrencies (particularly, HIVE and Hive tokens) to gain mass adoption.
LEO, SPORTS, CHARY and CTP are the tokens which I find interesting (at the moment) to build my curation power. I am choosing them not necessarily because of the curation earnings but owing to what they represent, the issuing community development, growth and engagement.
A token like CHARY only gives back 5% to curators, but I see it as a course worth supporting as it would help philanthropic Hivians to raise some funds to power their live-giving and love -sharing projects to humanity. With this, smiles would have been put on people's faces and lo, cryptocurrency would speak something different to what people "think".
Why I diversify my Hive Investments
In one of my investment reports, a user questioned why I didn't concentrate my investment in one token, rather than spread it and perceived that I do not understand what I am doing. On the contrary, I am very conscious and deliberate in the spread of my investments in Hive tokens. In deed, in the near future, I will increase the portfolio to accommodate more tokens like LIST, NEOXAG, HUSTLER, SPI, CCC and perhaps STEM. There are great prospects about these tokens and this can be forecasted from the activities that thrive in their respective issuing communities.
Secondly, some user may question why I choose the HIVE tokens over HIVE which has a place at the central cryptocurrency markets. Truth be told that accumulating HIVE at this point would be very costly for me. I am a content creator and this constitute 70% of my income source while the covid lock-down lasts. The Hive tokens are cheaper and they help me build a more significant effect in curation with less funds.
Thirdly, diversifying my Hive investment to the tokens help me support the related communities by way of marketing through my posts. As long as I hold a stake in any community, I see myself as a co-owner and I do my best to protect my investment. When I talk to people about HIVE, I prioritize my mention of these communities. I understand that the more people are coming in, the more value that the tokens would gather. Whether we believe it or not, information is what drives the digital asset markets especially those that are not backed by tangible goods. Thus, I know the power of promoting communities and tokens with my posts.
My Future Plans
As for LEO, SPORTS, CHARY and CTP tokens, I am in to build and build with the believe that we can track more value in the future. Thus, I wish to take a step further to solidify my investments by giving some more tangible value. My interests for now is Charity and Start-ups funding.
On Charity, I wish to lend supports to individuals, families, organizations and communities in the areas of education, health, environmental, protection and agriculture. I will try to make the stride sustainable by giving them out in bits. I do not want any one to see HIVE as a get-rich-quick scheme. I want people to see the need to receive support in an organic way.
On Start-up funding, I know how I=it was difficult to raise funds for my business far back 2012 when I started. I do not want young people to go through this and I think that with my stakes ion LEO, SPORTS, CHARY and CTP, some help can be given and that in an organic format. On the grand, the start-ups that will earn my support would be required to leverage the Hive blockchain and by extension , the community and tokens through which they are funded.
I need your thoughts and suggestions on this as I begin the journey. Please use the comments section.
---
---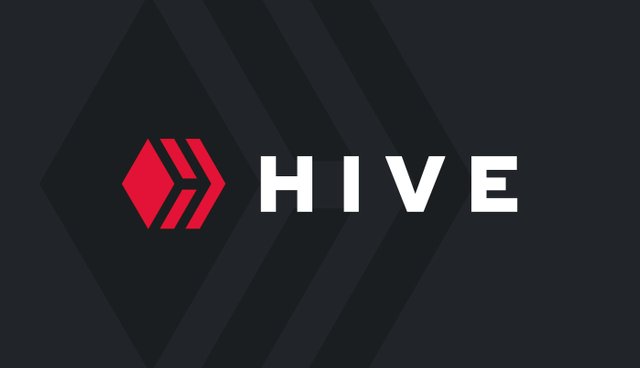 ---
Kindly support my @hiveAid project with delegation, follow and reblogs as we aim to empower impact lives wit our cryptocurrency earnings.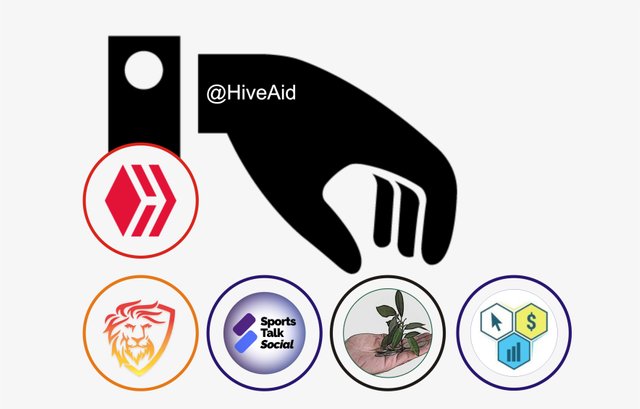 Posted Using LeoFinance