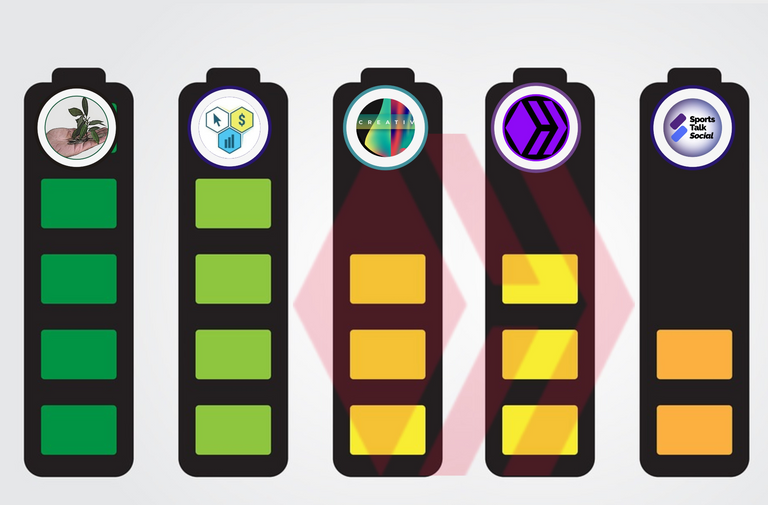 Investing in Hive ecosystem is as seamless as a user can do that at any time he wishes. There's lot of freedom that only very rich folks and business owners can have. I decided to start up my Business Thursday with about $200 worth of investment in Hive-tokens. Yesterday, I wrote how I have a dream of holding at least $1 million worth of assets in Hive-engine. Reaching that goal requires a dedicated and an intentional approach.
Spreading the $200 to SPORTS, LIST, CTP and CHARY were just intentional to help bring me closer to achieving my staking goals for the month of February, 2021. The amount of token staked is proportional to the amount earned, though I had to make some purchases to round the figures. Thus, the $200 invested is just a part of my earnings from content creation and curation via the Hive tribes.
Sending in 1,200,000 SPORTS to stake has helped my SPORTS power pass the 65.5 million mark and gradually approaching the 67m target for this month. I might likely surpass as we have more 11 days to the end of the month. Pushing in more SPORTS to stake has become more crucial with the proposal feature introduced to the SPortstalksocial community. Already, many development are filing out for funds and that means more usecase for SPORTS.

One may be surprised that the next stop for SPORTS could be 0.01 HIVE price in the next bull run. Some more investors are getting interested and the value of the token is scaling. Standing at $0.0001 is just 10 times away from the big price of $0.001 anticipated by June 1, 2021. @Patrickulrich is getting more involved and motivated. A new frontend for SPORTS is being mused as well as other dapps. The prices would break when official announcments come.
With @Thelogicaldude at the fore of ecommerce on Hive blockchain, LIST and HUSTLER token has become a well sought-for token. My target is to reach 80k LIST stake by the end of the month and looking at 200k tokens before 2021 ends. I'm glad I doubled my bags before the last bull run that pitched LIST at 0.9 HIVE per token. Powering up 2,200 LIST is just a tip of an iceberg. I hope soon, that amount would be a day's curation earning.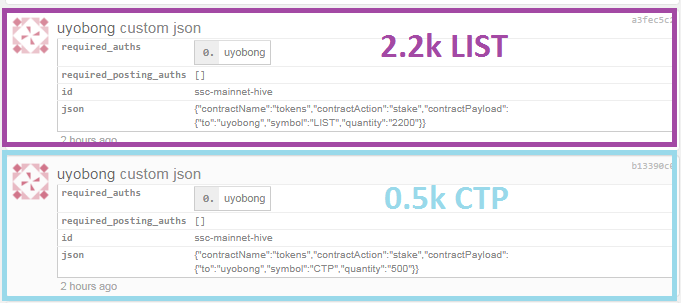 The next LEO - CTP is another amazing second layer project that has won my heart. This is why I am interested in CTPM, INDEX and CTPSB tokens as well since the future of the @Clicktrackprofit community was unveiled. With severl secret projects and dapps loading, the more usecases for CTP would make its price reach 1 HIVE sooner. @Jongolson and his team are doing great and they deserve all the support. Just 400 more tokens to hit February target after loading 500 tokens this morning.
With the present rise in CTP price, curation returns can be so awesome. The next few weeks for CTP would be a replication of what happened to LEO sometimes in September 2020. The best way not to regret is to hold the tokens in stake so as not to be tempted. I was staking LEO at 0.15 HIVE and before I could understand what happen it bubbled to 1 HIVE and more. I eish I can hold as much as 20k CTP before such time.
When I recognized that charity has a huge support on the Hive blockchain, it was exciting. Adding CHARY to my curation portfolio despite a 5% curation reward was a futuristic plan. I know that as I keep sharing love to the people around me from my Hive earnings, they would someday be willed to join. I see a future where I can help students pay their fees, and others start their business from charity donations and it would better done with CHARY upvotes. I presently stand at 15.7k tokens in stake and hope to reach 20k soon. A stake value of 100k CHARY would be the big figure planned for the future.

For me, the $200 invested in curation on Hive's second layer is just an organic way of HODLing my tokens while taking profits from curation rewards. The rewards realized would be used to build up my Hive Power to at least 10k before the big bull run that would be coming in a few weeks. I can't wait to start giving out $1 worth of HIVE or more on the base layers.
Investing a part of your earnings is just the best way to secure your financial future.
Posted Using LeoFinance Beta