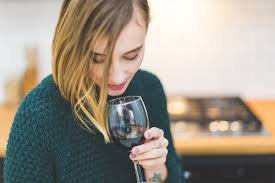 I don't have a good password today, but I saw a lot of friends writing it here. I decided to write here because of a sense of ritual. Due to work and other organizational reasons, I do not take the time to write daily. Relatively speaking, this is a shame, but it's actually because there are things I can't leave behind, and there are lots of familiar faces watching live broadcasts. Beside all the great coffee. If you are lucky enough to read, you are sure to gain a lot of knowledge. I'm finally trying to learn about official accounts today, and this is the first time in some time I've tried to send a little push to an official account. Even though it was short, I felt very satisfied after finishing it. so I did it very slowly, and time passed without me knowing it, but after I did, I still had small achievements. The joy in my heart is self-evident, I hope I can write, read carefully and continue to understand it. Since we will be posting articles on public accounts at this stage, we will have to do more research and think about what types of articles I want to publish in the future.
Yesterday I finally realized that life needs a sense of ritual. After reading this book, I also had brief discussions with my friends, even though the meaning of ritual is still more important. Having a sense of ritual will make you happy overall, maybe just an anniversary or birthday, receiving a flower bouquet, a small gift, a piece of birthday cake, maybe these little things will make you happy. Full day or whole week.
Regarding happiness, happiness is actually a feeling that has nothing to do with material things. Happiness is the same as happiness. It's very simple. It's just a feeling, an objective feeling of oneself. It has nothing to do with how much money you make each month, the house you live in, and how many friends you have. The most important thing is that feeling, I often feel that friends are not in quantity but in quality. It is enough to get to know the person you trust Often what we need is to understand.