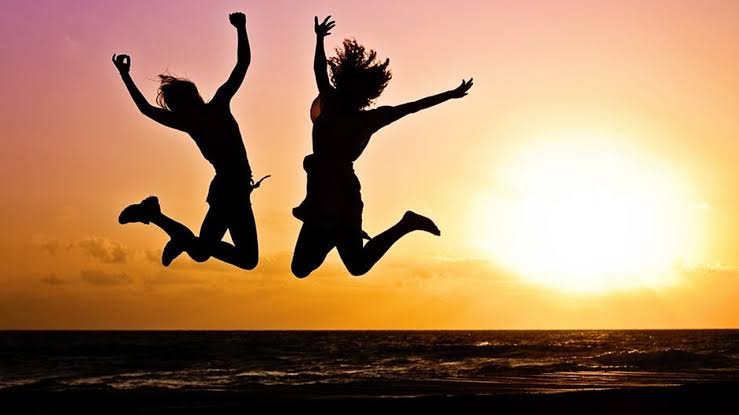 I was always serious. I liked to fit into it exactly. Beyond the big picture I drew, I hated it unbearably. I don't know why. I just had to live like that, live well and it seemed to be right. And then my job was like that.
I was primarily responsible for contacting Japan, and the Japanese way of thinking fits me. I liked that everything was principled and demanded a thorough professionalism. As it was a foreign trade day, I had to do several inspections and confirm kills to prevent an accident. If things didn't arrive on time, everything went wrong. For example, if you go to port B because you cannot communicate with the forwarding company about what you need to send to port A, the cost of moving back to port A and the reserved boat schedule are delayed, and there are problems that will come one after another, such as customer complaints. Because of that, I shouldn't make mistakes, and I had to always be nervous and check and check again.
After working for a long time, I'm done with my luck, so if it's not the way it is now, I can do it in another way, but that wasn't the time when there was such flexibility. Since so many items are shipped out at once and it's a job that people do, there is a lot of chance of an accident, so I was always opening my axe. In the name of negotiations, since we had to ask for something that was favorable to us, including an agreement to reduce the price, it seems that we had to always fight someone in our favor by catching the other's faults or weaknesses. Nobody made me do the job of Ssamdak, but I did it myself.
If you look at it now, it's typical of a person who can't work. I didn't really know then. It seemed to me that working just like that is a person who is good at work, and a person who has a professional consciousness in my work and lives hard.
As a result, the impression was always cold, and I had to always put a wall between people. He was the least tolerant of his own mistakes, and he was the one who couldn't take care of anyone making mistakes. The boss always spoke to me.
"What is your life? Let's have some fun!"
He always smiled at me and spoke in a playful tone. I heard them say, "You do a good job!" No matter how playful I spoke, I heard it seriously alone. 'What on earth is the boss so happy? Now is not the time to laugh... '
No matter how much the boss is, there are not always good things. There must be a lot of unfair things because of the discomfort of the body than ordinary people, but since I am in charge of one company and I am responsible for nearly 300 people, there will be more serious things than me. But he always smiled, and he often told me to enjoy life.
After five years of career interruption, I came back and listened to the boss again. The boss's situation seems to be similar. Still uncomfortable (on crutches now rely on wheelchairs), and there are still a lot of people to be responsible for. Besides, even the corona situation... He told me the same thing at this time, which is more difficult than the IMF.
But now I think I know the meaning. Work doesn't mean the more you give your whole body strength. I'm serious alone, so looking around with a hard face doesn't solve things. And if you're impressed with people, the relationship becomes difficult, so it's often impossible to do it. I didn't know that at the time. I just wanted someone to know that my work was hard and I was hard, so I thought it would be good to keep my work steady while releasing hard tee.
I am now in a completely different form. People say that they had children and became good. There is something I realized while raising my child. I know that there are things that I don't want to do... … No, there are more of that… … And when a problem arises, I have learned through experience that if you try to solve it with your strength, it will never be solved, and that if you approach it gently, you can solve it unexpectedly easily.
Parenting is more difficult than foreign trade. First of all, I felt difficulty in communication because I couldn't exchange language at first, and I had no experience, so I made mistakes and failed every time. Now, even if we recognize and understand each other's language, there are many cases where problems arise because they do not listen to me from then and I also do not listen to children. There is no set schedule, and as it fits in with the child's schedule, there are many things that are unplanable and unpredictable. For me, who lived according to the system planned in a fixed frame, these are the times of men's life. Now that these times have turned into my 7th year, I am putting down a lot.
There was no set frame from the beginning, and it was right to make the most appropriate choice for the situation at that time, and what no one has ever experienced is that failures and mistakes can be made. And only after acknowledging that and letting go of a lot of greed, you can learn the fun of life from then on.
To experience things you never thought of from things that didn't go the way you thought. I learned through parenting that it does not necessarily bring anxiety and anxiety, but that there are plenty of fun and enjoyable things in it.
What does it mean to have fun?
I defined it as being able to enjoy it. People who know how to enjoy and those who do not know how to enjoy are people who live a life of drama and drama. When you have a difficult problem, you enjoy the problem itself. Of course, until that happens, it is necessary to be a naegong. Anyone who has been raising children for more than 5 years, I think, is a person who has a certain degree of internal skills.
People who have been married for about 5 years in parenting will have been married for 6 to 7 years, and those who have endured those times will have a lot of experiences. The relationship with new people called SeaWorld, the relationship with my husband that makes me want to be reborn (I don't want to meet if I was born again), and the time when I cried and laughed while raising a child that shook my life for various reasons. It seems to be possible to descend in the world of.
After leaving the Marine Corps, people also went to the Marine Corps, but this is about... … In many cases, they overcome difficulties while doing. Now that I have been raising my child for 7 years now, no matter what happens, I think I can enjoy the problem. The boss has been running the company for more than 30 years, and since 70 years of his life has passed, he has endured all the tough storms. That's why I think I can say it.
I am the only one who loses when I work hard and seriously. Rather, problems get tangled, relationships with people worsen, and my strength may cause me to collapse. When I see new recruits working these days, I can see how I used to be.
I want to tell them too.
Let's have fun! What is your life?
Have fun working!!! Have fun!!! All that remains is to have fun!