Combination's Weekly Give to Win #36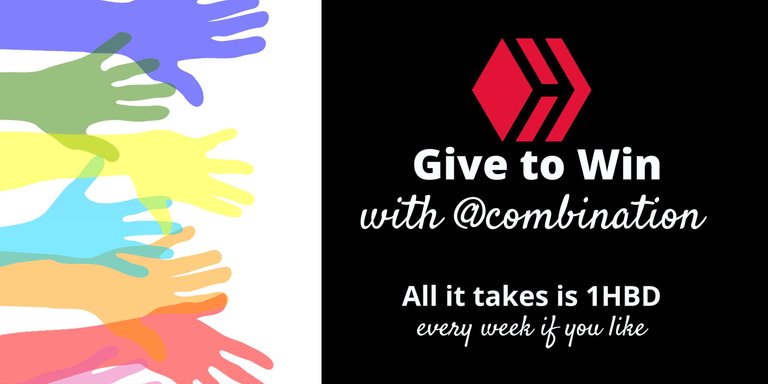 Welcome to @combination's weekly initiative that enables you both to make a difference by giving and win.
Started during 2021, this weekly lucky draw helps non-profit organisations that do such important work in real life, to raise much needed funds.
As a thank you, every account that enters (more details below) gets a number that goes into a lucky draw, and each week there are two winners and one beneficiary.
We also have a consolation prize for those who are not so lucky.
At the moment, there is only one participating NPO, and more registered NPO's are always welcome: to nominate your charity NPO to be included in future draws, please leave a comment below.

To enter:
Send at least 1 HBD to @combination with the memo Combination Weekly Give to Win
HP and decimals not accepted and will be considered as donations to the nominated charity.
What do you win and who benefits?
All the HBD collected between now and when this post reaches its payout date will be split 50/50 between two prizes and the beneficiary like this:
1st place prize ~ 35%
2nd place prize ~ 15%
Nominated beneficiary ~ 50%
for this post @papilloncharity (for more information, please click here)
We care for all our supporters (who are always in our hearts) so we will share some "extra" HBD (currently 2.5 HBD) with the non-winners of our weekly draw. We pray for @combination to grow as the extra HBD will also grow into a bigger share for the non-winners.


You'd prefer to give without winning?
If you'd prefer simply to make a gift to the nominated charity, please do. Here's how:
• Send HBD with a decimal (e.g. 1,2) or Hive to @combination and the full amount will be donated to the nominated organisation or
Make sure that the wallet memo tells us that it's a gift or should not go into the draw, e.g. "No Draw" / "Donation" / "Gift"
You can also split the amount between a donation and the draw by saying so in the wallet memo. For example: 1 HBD for the draw, 3 HBD gift. We'll do the rest.
Send either HBD or Hive directly to the nominated charity's wallet.

For those who like collecting @hivebuzz badges, you can get this badge for each 1 HBD you contribute. And you can collect stars:

1 star for each 10 HBD you donate over time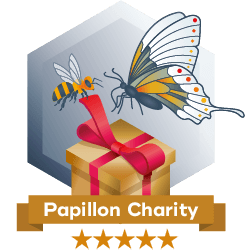 No HBD?
►Convert HIVE to HBD Here◄

How the draw works
Each entry is automatically assigned a Lucky Number
Multiple entries are allowed
Each HBD is allocated a number, so you get as many numbers as the value of your HBD (remember, no decimals!)
Winners are announced in a post and prizes are sent directly to their wallets
Then from this draw to the next:
When each week's lucky draw closes (when announcement (this) post pays out), this will be posted in the comments of this post.
~ GIVEAWAY CLOSED ~ XX $ HBD collected ~
Verifiable Random Number Generation (RNG) determines the lucky numbers.
A post announcing the winners, their prizes and the amount collected for the nominated charity will be published.
A new round begins.

The small print
A lucky number can only win once in each draw.
If your entry is received after the week's draw is closed, it will automatically be entered for the next draw.
The admin – keeping things above board
Entries and gifts are recorded – forever on the blockchain
An excel sheet that is updated at the end of each edition of the draw. You can see it here.
We're human and we probably make mistakes. Please tell us so that we can make things right.
The team reserves the right to update the rules and improve things for everyone.
stay tuned!

Follow @combination so you don't miss a draw
Don't have a Hive account yet? Sign up free here!
Tags: #charity #donation #help #assist #community #giveaway #give #welfare
~ Please comment below if you have any questions or concerns ~