Hello everyone, here @fucho80 bringing you a new update of the HOPE DAY program, I want to share with you the scope that we are having, the joy and satisfaction that this initiative created to bless children with food in Venezuela leaves us every week.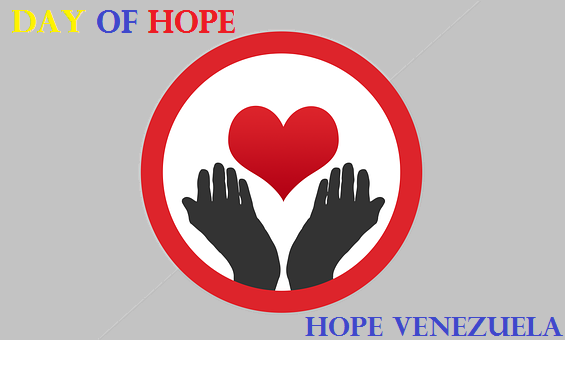 You should know that with each passing day this program expands and reaches more children in the most vulnerable communities of our municipality; On the other hand, this publication will serve to thank all those who collaborate with the program, and show them how we are investing the resources from the support we receive from you.
Weekly summary.
The week that ended we managed to incorporate one more sector to care, to reach three served with this program, so, to Punta de Barquiz and Las Brisas Buenaventura is added and soon we will add another sector to serve them through a schedule designed to work Monday , Tuesday and Wednesday. (In the next publication I will explain how the schedule works).
The contribution we received for the program this week, including direct donations from the wallet, the rewards of the publication, reaches the sum of 70 HIVE.




This allowed us to cover part of the expenses for the week that ends, while the rest will be used to acquire the supplies that allow us to continue with the program this week.
Evidence of delivery.
Buenaventura, Monday June 08
---
---
Punta de Barquiz, Wednesday June 10
---
Las Brisas, Friday June 12
---
Thanks.
Ok, Ok, I want to especially thank all those who sent Steem from their wallets, but also all those who joined through their upvote, casting an important vote in favor, in the same way to all those who week after weeks support the initiative in some way.
@arcreator, @ritxi, @hairyfairy, @xchng.



Thanks for your upvote: @trafalgar, @likwid, @jphamer1, @joele, @michealb, @traf, @solarwarrior, @hellohive
My most sincere words of thanks on behalf of the families and children of Venezuela.
Note: The Hive that the program receives in the form of Hive Power works as the background of this program, to have the guarantee of being able to continue carrying out this activity, and if it allows us to continue expanding the program.
Join our effort.
I have already said it before, in Venezuela due to the great crisis that the country has been going through in recent years, it is very difficult to sustain a program like this, it is a great challenge due to the need we face, however, we believe that it is Possible if we join and decide to donate even 1 HIVE, that makes the difference, I'm sure.
If you are one of those who knows the program and are supporting it, I invite you to continue investing in the need of the people, do not leave us alone in this; If instead you are learning about this initiative now, we ask you to join us and share with us the joy of children.
If you want to support this initiative, it is quite simple what you must do, you only have to send 1 or more HIVE to the account of @hope.venezuela, leaving your upvote and resteem to this publication.
Join us on this quest for hope!
Note: This publication is cross-posted on the STEEM and HIVE networks to reach more people.
We look forward to your support!
1 HIVE and your vote in favor can make a difference
Will you come with me to make a difference?