Hello friends I hope you are well, once again I am here to share an update of our charity program HOPE DAY, a program designed to meet the nutritional needs of children in Venezuela.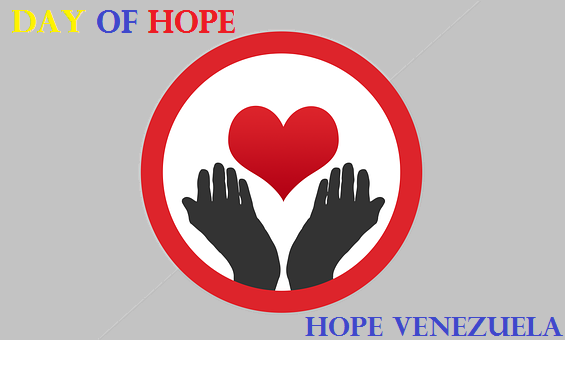 I want to sincerely thank all those who are collaborating every week to make this program possible and prevent it from stopping, your contribution is truly making a difference, thank you for helping to bring joy and hope to this group of children.
Weekly summary.
I must tell you that the program has been received with great affection by the population in need, which fills us with satisfaction, a joy that I share with you since you have become regular collaborators of the program.
The contribution we received this week, including direct donations to the wallet, and the rewards the publication collected amount to 21.4 HIVE.

Although we need much more than that to cover all expenses, we are happy and grateful for the support you give to this program.
Evidence of delivery.
We continue to serve two sectors of the city, however, as I mentioned in previous publications, our goal is to reach at least 4 sectors, with your collaboration we will achieve greater things.
So far we have served the needs of between 60 and 790 children, when we start in other sectors we will serve a similar number of children in each sector.
Punta de Barquiz Sector Wednesday 27.
---
---
Las Brisas Sector Friday 29.
---
---
Thanks.
I will thank all those who took Steem from their portfolios to help this program, we are deeply grateful to them, I ask for their continued support, do not stop help us to continue bringing joy to children.
@preparedwombat, @davedickeyyall


A program like this is very difficult to sustain anywhere in the world, but in Venezuela at the moment it is much more difficult, so do not separate from us, together we can achieve it.
Join our effort.
I have already said it before, in Venezuela due to the great crisis that the country has been going through in recent years, it is very difficult to sustain a program like this, it is a great challenge due to the need we face, however, we believe that it is Possible if we join and decide to donate even 1 HIVE, that makes the difference, I'm sure.
If you are one of those who knows the program and are supporting it, I invite you to continue investing in the need of the people, do not leave us alone in this; If instead you are learning about this initiative now, we ask you to join us and share with us the joy of children.
If you want to support this initiative, it is quite simple what you must do, you only have to send 1 or more HIVE to the account of @hope.venezuela, leaving your upvote and resteem to this publication.
Join us on this quest for hope!
Note: This publication is cross-posted on the STEEM and HIVE networks to reach more people.
We look forward to your support!
1 HIVE and your vote in favor can make a difference
Will you come with me to make a difference?