Dear Hivers
The gold medal for your digital identity.
On the front side, you introduce yourself and show your best profile ; right side up, your presence on the web leaves traces that you do not necessarily master and which are supplemented by what other Internet users say and show about you.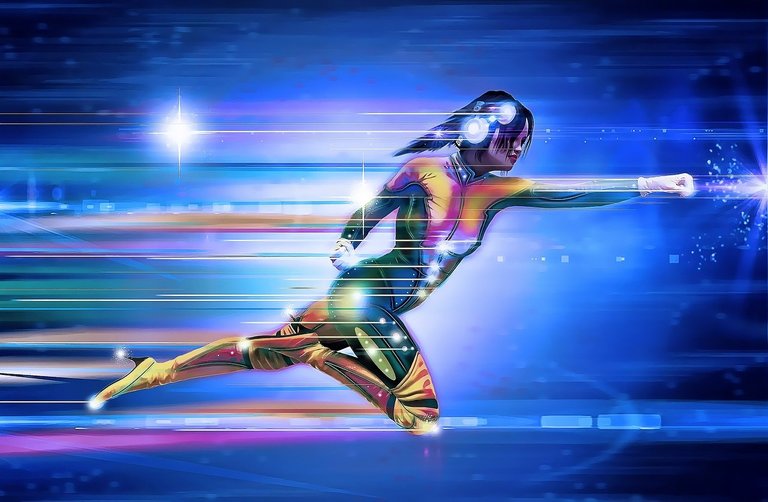 Face side
In the virtual world, as in real life, you reveal certain information and show a certain image of yourself. This identity can be multiple and vary according to the context. And you can even, through the game of avatars , preserve a certain anonymity in relation to your civil identity.
At the heart of your virtual identity, your profile is built from the elements that you freely communicate on a site, a blog, a network or by using software. For many, the profiles vary according to the uses, depending on whether they are professional, personal, artistic or playful.
The visible part of your digital identity thus revolves around the values ​​and preferences that you display on the one hand, and your expertise and know-how on the other. To obtain a strong image, it is therefore important that your profiles converge and complement each other . To be sure, just run a Google search on your name and check that all your profiles are in sync.
In terms of marketing, this is called personal branding . This term, barbaric in the eyes of some, is nothing more than the development of your personal image (or brand) on the web. In the age of the mobile web and social networks, having a coherent digital identity is essential to make yourself known to future employers, customers, suppliers or partners. In this sense, the personal branding approach is the same as for companies: to ensure that a positive image (brand) is conveyed and in line with its objectives.
Battery side
Beyond voluntary information, more or less constructed according to your professional or personal goals, many other uncontrolled digital traces define you.
These are comments and blog posts, responses, shares and positions on social networks and forums, your conversations here and elsewhere, photos, videos etc. that you share but also positive or negative opinions that you generate, recommendations and "likes" that you garner; in short, everything that is said about you and which reflects an image of you as in a mirror (more or less distorting).
These traces are also made up of all the data (or logs) that have little meaning taken in isolation but which, grouped, processed and combined, can be used to profile you from the observation of your behavior.
A lively discussion often takes place at this stage on the risks associated with these digital traces , the use of your personal data without your knowledge, and the invasion of your privacy. Because the traces that you leave or that others leave about you can of course lead to dangers such as the intrusion into your private life, the exploitation and the misappropriation of your personal data, even the attack on your freedom.
A well-informed man is worth two: it's up to you to organize a regular watch in order to monitor - and if necessary correct - the traces you leave on the web!
Part second will be published tomorrow for more understanding and knowledge.
Image Credit : 1


Please Support the Project

Special Thanks to the @crypto.piotr (Founder) and the team.
PROJECT #HOPE An Initiative to give hope!
Original Post - projecthope-a-great-multidisciplinary-team by lanzjoseg


Credit: doze