I just finished a 2.0km cycling that lasted about 0hh:25mm:0ss !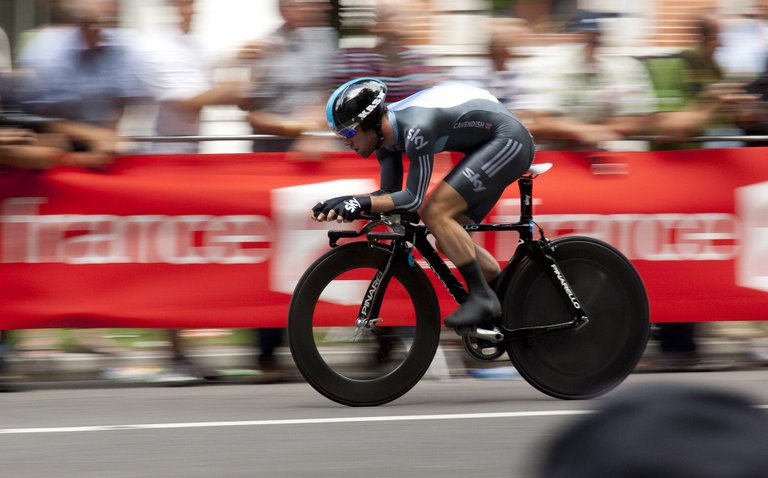 The doctor advised you to go for a morning walk to keep your body healthy. But you do not like to go out in the morning, now the way?
As soon as it gets a little hot, the fog of cycling falls in different countries of Europe including Germany Is joy the only reason for this? Or do you ride a bicycle to stay fit? Or is it environmentally friendly? Let's see what the experts say
All-round training:
Body or mind - whatever you say, cycling is definitely a good exercise to stay fit or fit. Regular cycling reduces the risk of stroke and heart attack Diabetes, cholesterol levels are reduced and metabolism is activated Moreover, the muscles of the legs and buttocks become stiff Even those who have difficulty walking can ride a bicycle This was stated by Klaus Molendick, a German sports expert
Choose the right bike:
Cycling becomes enjoyable only when the understanding between the wheel and the rider is satisfactory. That is to say, the driver feels both comfort and joy by turning the wheel You have to buy a bicycle considering which road to drive, i.e. straight or uphill in hilly areas. Klaus Molendick said that it is important to consider whether the cyclist is a woman, a man or a regular or occasional cyclist.
Reduces stress:
As a result of cycling, the open air not only keeps the body well As a result, stress is reduced, the brain is empty And if there are green plants on both sides of the bicycle road, then there is no point!
Cycling, save the environment:
Two wheeled bicycles do not require oil or gas So the bicycle does not harm the environment Many children and adults in Germany use bicycles to get around. Using a bicycle keeps the body fit, saves costs, and protects the environment
Advice:
For those who do not have the opportunity to do much to keep fit due to family, occupation or hobbies, there is special expert advice. Almost everyone has to do the necessary work of small shopping, bank or post office So use a bicycle to get to places near your home You see, it will be very useful
Take a look at the 9 benefits of regular cycling:
Cycling for about an hour burns about 500 calories, which is very effective in losing fat.

Regular cycling strengthens the leg muscles.

The ability to balance the whole body is created.

Physicians nowadays recommend cycling to keep the heart healthy.

Those who suffer from insomnia will get better results if they cycle regularly.

You can also cycle to reduce fatigue. However, do not cycle without taking a break from work.

However, if you score a goal in the same field and play with the bicycle, but there will be no benefit. You have to go a long way on the open road.
Check out some detailed info at my EXHAUST page
Join me in testing out EXHAUST!