Hello friends of hope, your friend and administrator of the HOPE DAY @fucho80 program greets you, this is an initiative that brings food to children from vulnerable communities in Venezuela, trying to minimize the damage caused by the prolonged crisis in our country that has increased with the arrival of Covid-19.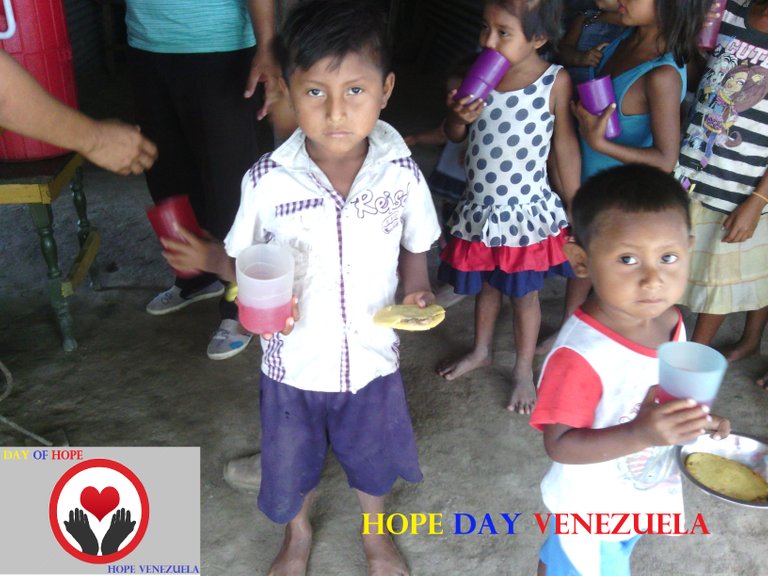 According to the UN, one of the most important consequences of the pandemic is hunger, it is estimated that hunger can kill 10,000 children every month, an alarming number that should lead us to reflect and activate that spirit of solidarity that we human beings have, it is simple, we can choose between staying and observing or acting and helping in the midst of the crisis, we choose to help.
Weekly report
Honestly, the last few days did not go so well for us in obtaining resources to buy the supplies necessary to prepare the food, this forced us to stop the program for a week (which lasts), however, we were able to get the supplies to resume the program next week.
The resources that we obtained in the digital platform come from the Power Down of our account and some specific donations, of which we deliver graphic testimony.


Friends, all the resources obtained by this account are entirely destined to this beautiful work, so we ask you not to be afraid and help us, come and be part of this beautiful initiative.
This is HOPE DAY.
Punta de Barquiz, July 21
---
Francisco de Miranda, July 25
A call for help.
Once again we raise our voices to thank all those who collaborate with this program, thank you for your solidarity with those who need it most; You, as others might say, that is someone else's business, that the governments solve it, however, they decide to help us.
Thank you for the love and trust placed in us!
I know we can do more, in fact, we want to do more but we need your support 1 or more HIVE do not impoverish you, and they can become the food of a child that their parents do not have to feed that day; Poverty and food need are an alarming reality in our countries, become a tangible solution.
Thank you all for reading, we look forward to your collaboration!