Read this post on TravelFeed.io for the best experience
---
Frankly, it is the flashback story when my family and I visited Bali a few months before Covid-19 Pandemic but I never posted on decentralized social media yet. It was the last time we visited Bali, and we are reluctant to travel by aircraft until now since we have to prepare swab test etc. So, I won't travel anywhere by plane until Covid-19 Pandemic disappear or after having vaccine shot. 
After being in Bali for several days, finally we were leaving for Kuala Lumpur International 2 Airport from Denpasar, Bali. Actually we could take domestic flight from Bali to Banda Aceh. But, we could save a lot of money for ticket by taking international flight to Kuala Lumpur by Airasia, the we continued to Banda Aceh by taking another Airasia.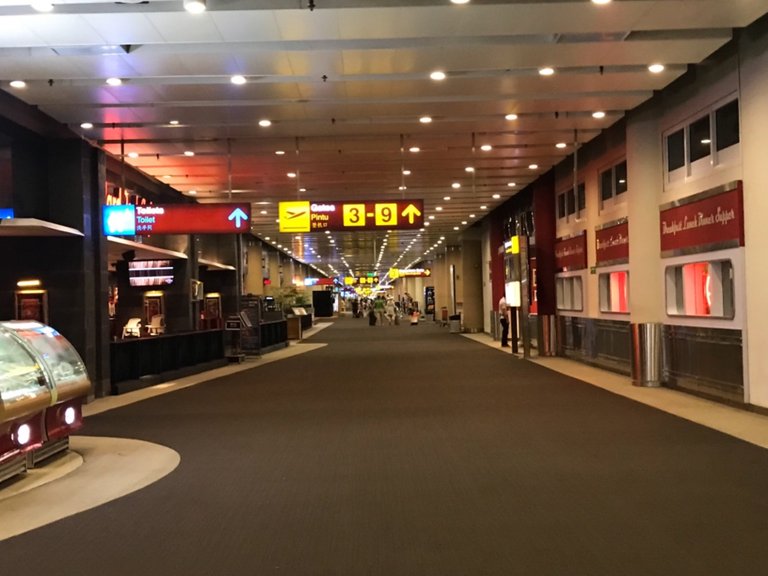 Upon arriving at International Departure Terminal, we proceeded to immigration check. Even though our final destination was Banda Aceh, the capital city of Aceh Province in Indonesia, we have to travel to Kuala Lumpur first, then we must have immigration check again in KLIA2 Airport to fly to Banda Aceh. It was not a connecting flight. 
After immigration check proses was finished at Ngurah Rai Airport, we entered some duty free shop there. I found a counter displaying Indonesian coffee, including Gayo Coffee. I am pretty happy to know that Gayo Arabica Coffee is famous one since I live in Gayo Highlands and I have a coffee business as well.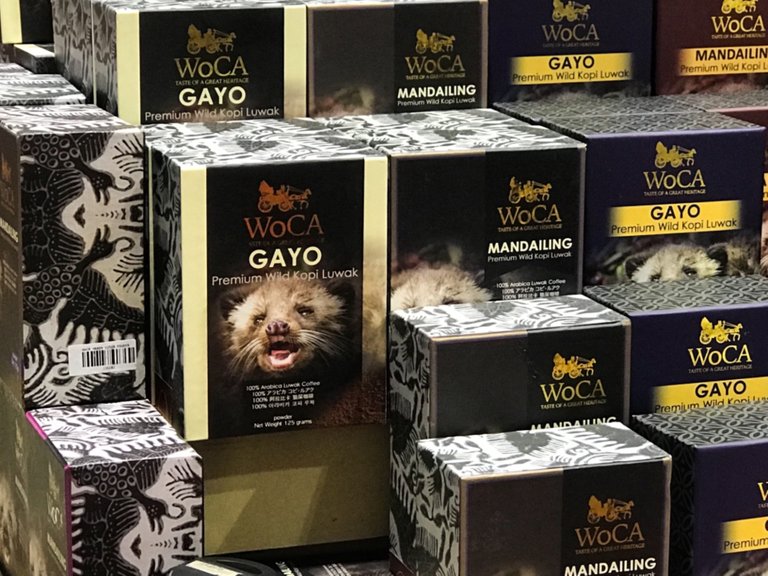 There is also cigarette or tobacco counter which provide Indonesia famous brand of cigarette like Surya, Sampoerna, and Djarum. I bought nothing as I don't smoking.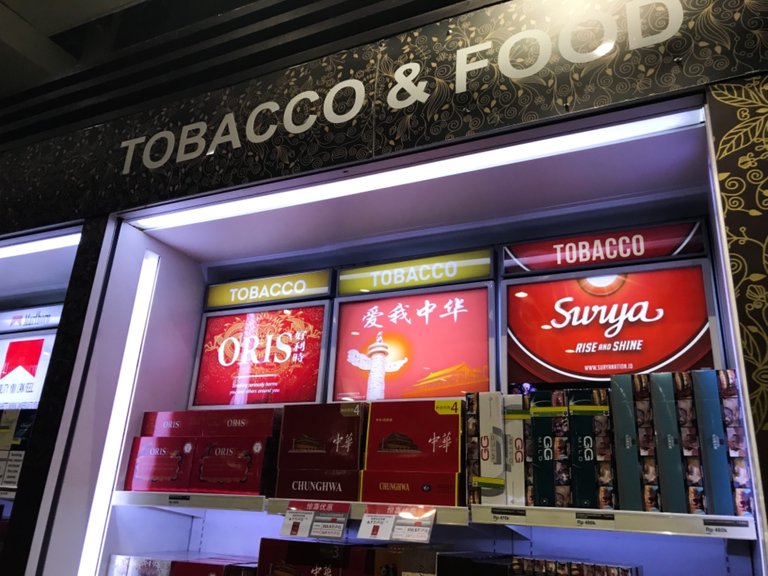 If you like wines and other liquors, it was also best time to buy in duty free shop like this.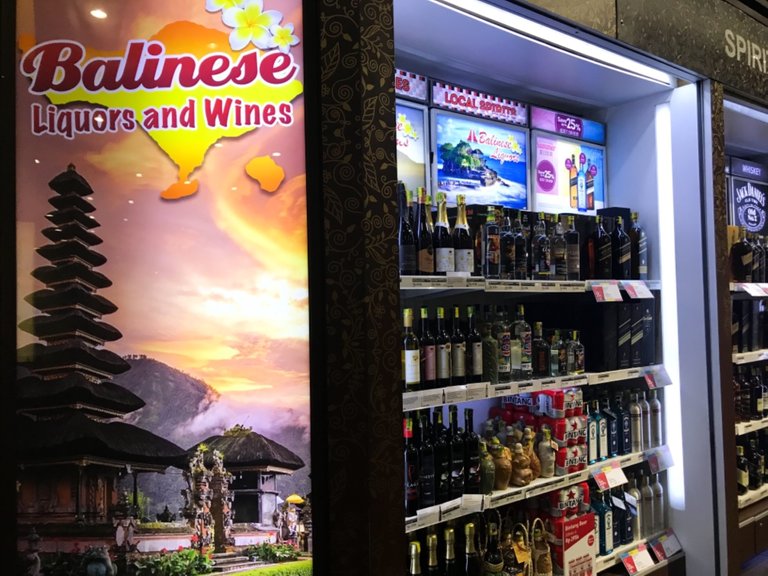 Everything looks so good. But honestly I don't drink alcohol. My religion strictly forbid us to drink any alcoholic drink.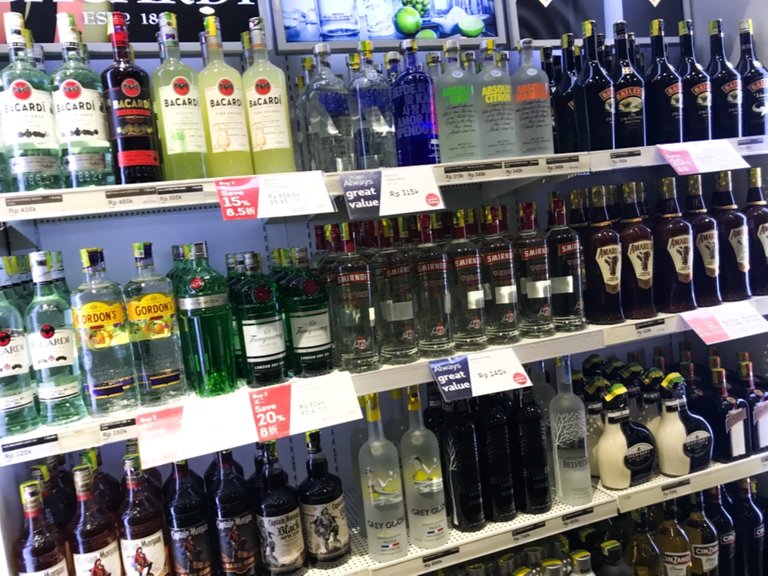 Another counter displays virgin coconut oil. I bought two bottles of VCO. Virgin coconut oil has some benefit for health, such as lowering cholesterol level in our body by consuming it.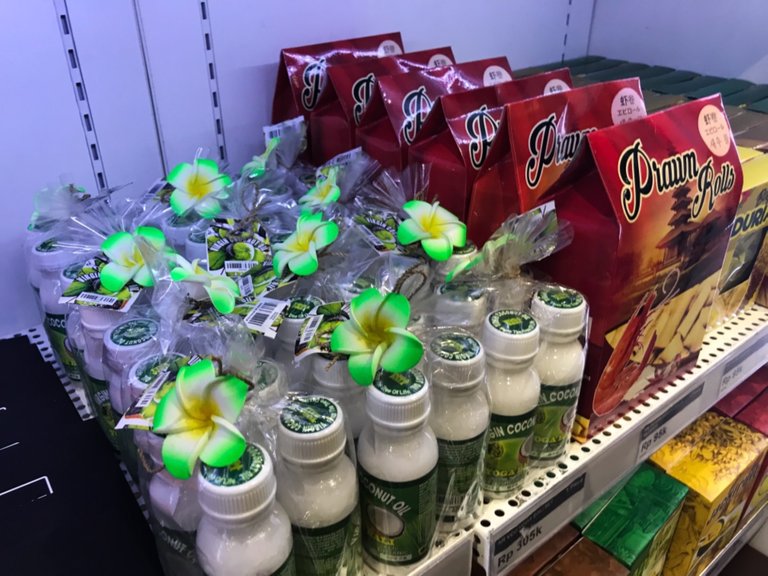 Getting out of duty free shop, we just walked to the boarding room. We had to wait for about 40 minutes before our flight. The boarding room looked so quite.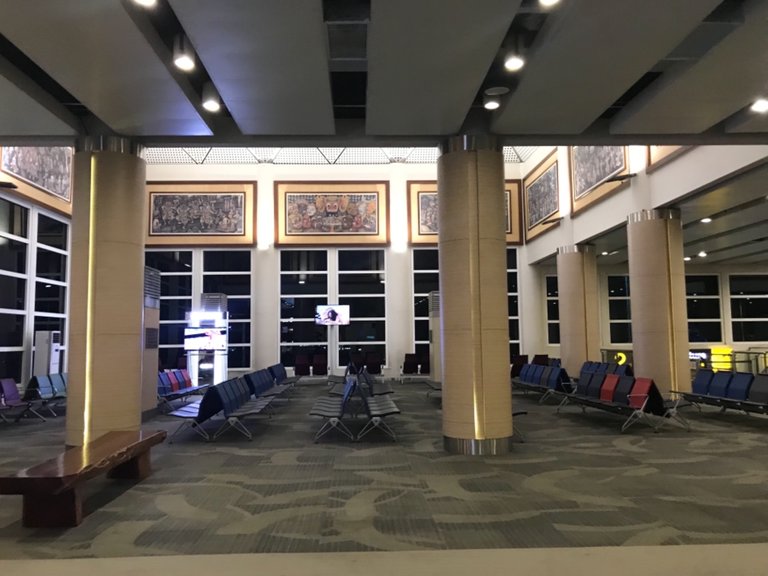 Our flight was on time, the aircraft was ready, then we were boarding into the plane.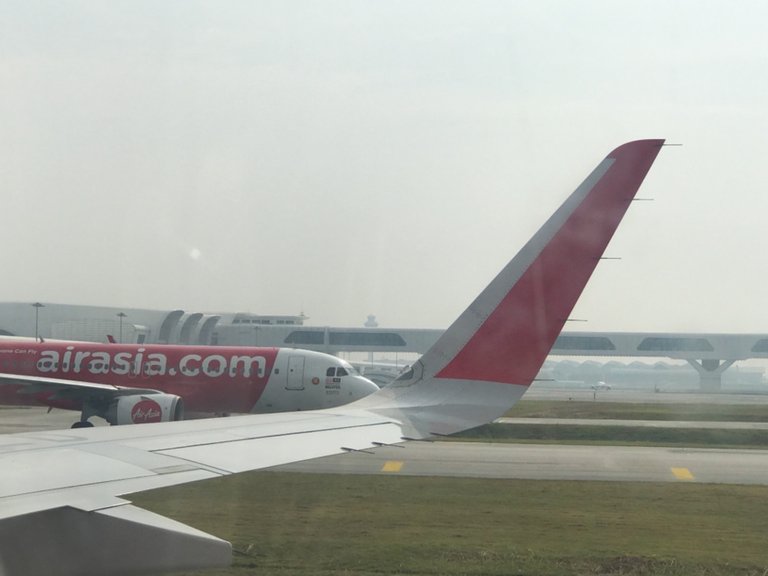 Finally we got in the plane, an airbus aircraft. I took a picture before flying.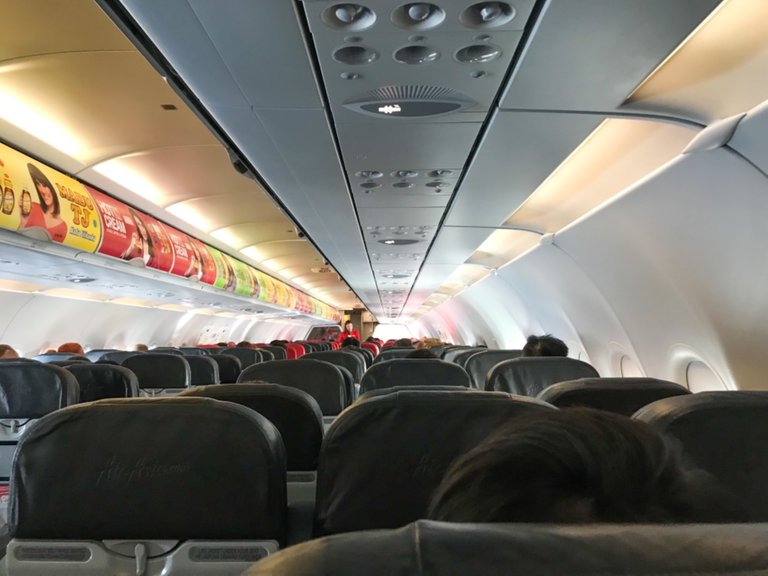 After flying for about 30 minutes, I ordered inflight meal for lunch. The meals was not included in our tickets, so we need to ordered and paid the meals in the flight. The flight attendants were so helpful and friendly.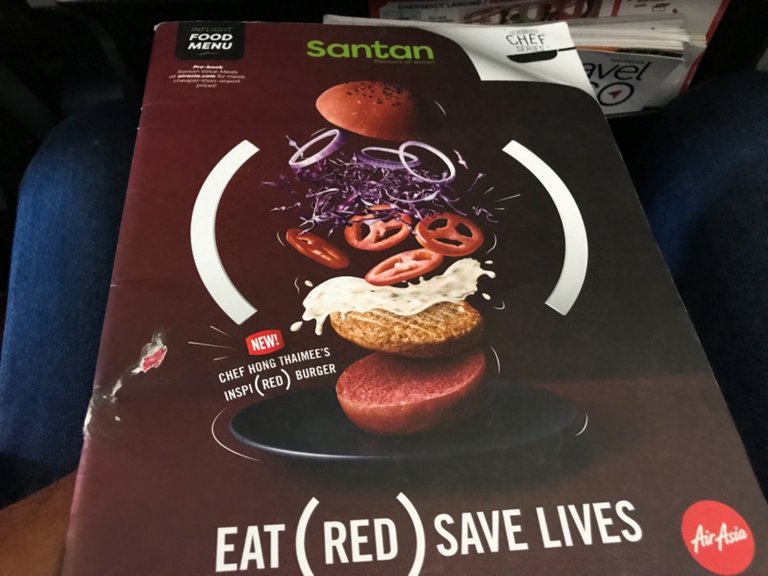 The meals was chicken rice. It was good for us and my kids also love to eat chicken. The rice was nasi lemak.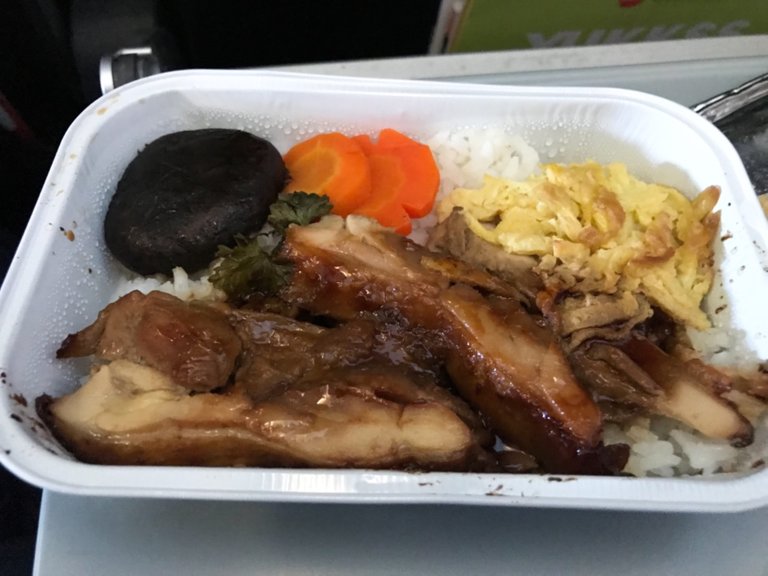 And you know, my daughter was sleeping well on the flight. It looks so peaceful. She might be very tired during our trip in Bali since we visited many places in the island.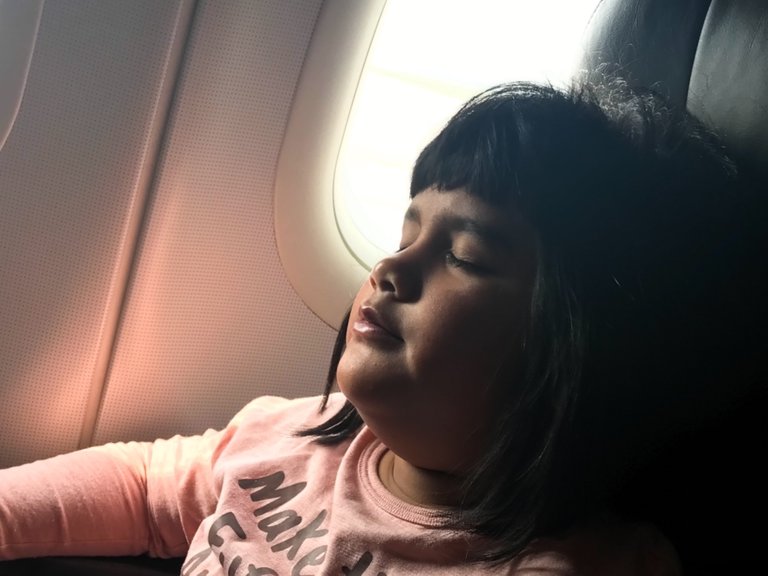 And we were grateful since the flight was smooth. We were landing in Kuala Lumpur International Airport after flying over three hours. 
---
View this post on TravelFeed for the best experience.