Read this post on TravelFeed.io for the best experience
---
Simpang Teritit is a village in Wih Pesam Sub-district of Bener Meriah. Bener Meriah is one of district in Gayo Highlands of Aceh Province, Indonesia. Simpang Teritit is one of the oldest village, in which they still keep the old wooden building without renovating them or replace them with the new modern buildings. The village is very easy to access since it located just by the main road of Bireuen-Takengon route.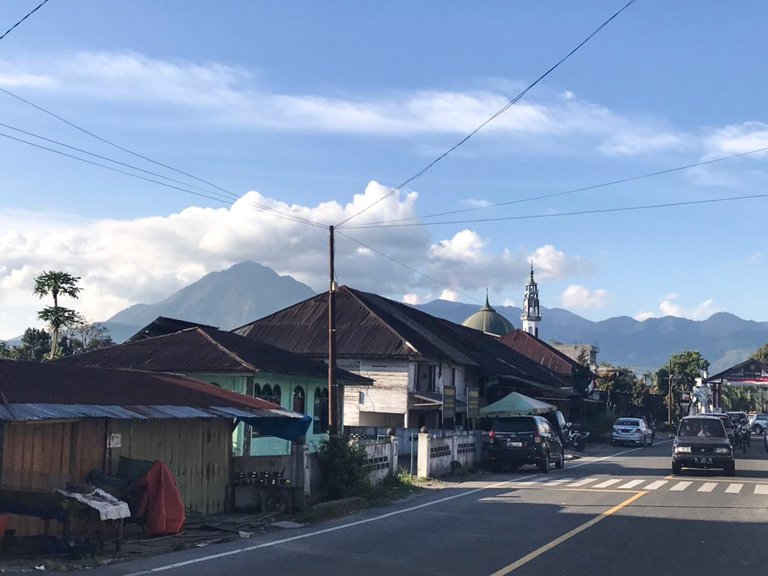 A few weeks ago, I drove my car from Bireuen to Takengon. My family and I just stopped in Simpang Teritit for a while, to have some pictures of the village and to eat acehnese noodle at Juwita Lama, the noodle shop is almost as old as Simpang Teritit village. 
If we drive or ride from Bireuen Towm, we will arrive in Simpang Teritit about 2 hours. Upon arriving there, I parked my car just at the side of the road. I went out of my car and started taking some pictures. 
It's really old traditional village. The buildings is like in ancient time. Most of villagers are Gayonese. Gayo is a tribe in Aceh Province, they have different culture and language. They speak gayo language which is so much different with acehnese language. Acehnese language is the most spoken language in the province. 
The buildings are attached each other. They look so old. I remember old buildings in Melaka, Malaysia. All old buildings there were painted in red color. And the old city of Melaka is now one of UNESCO heritage. I was thinking, if the buildings in Simpang Teritit Village are painted in a specific color, such as blue or green color or even red color like in Melaka.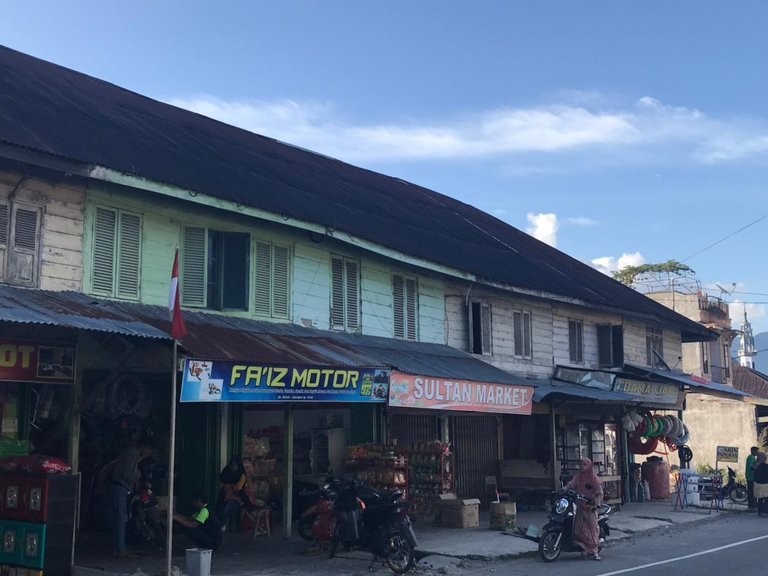 The village is small with only about two hundreds people of population. But, it's a historical village, where it has stood here since Dutch colonialism hundreds years ago. Frankly, I still don't have any clue about the exact age of this village. The village is small but peaceful with cold weather of the highlands. 
The villagers are also doing business here. They sell food, clothes, groceries, electronics, medicines, building materials, and many more for the daily need of the people.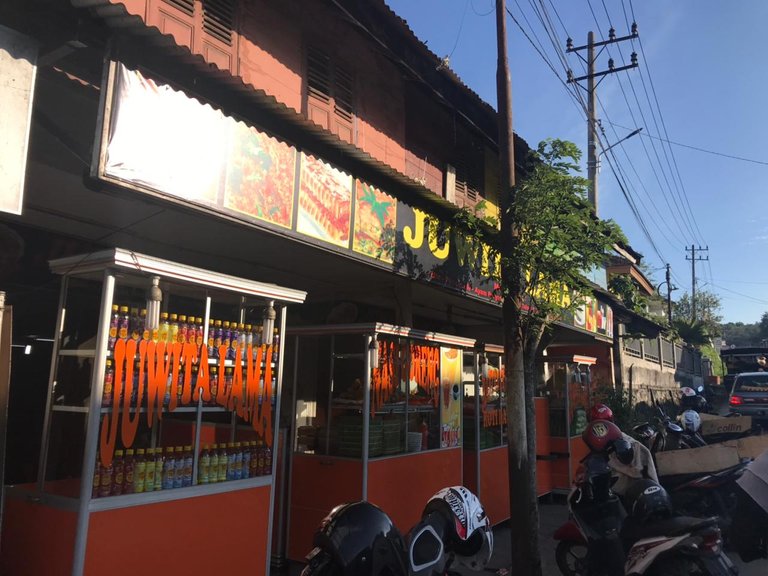 Enjoying Acehnese Noodle at Juwita Lama
One of the business is noodle shop. The acehnese noodle shop is "Juwita Lama". The shop is so famous in Gayo Highlands. They serve so delicious typical acehnese noodle. To enjoy the noodle was one of our reason to stop by Simpang Teritit Village.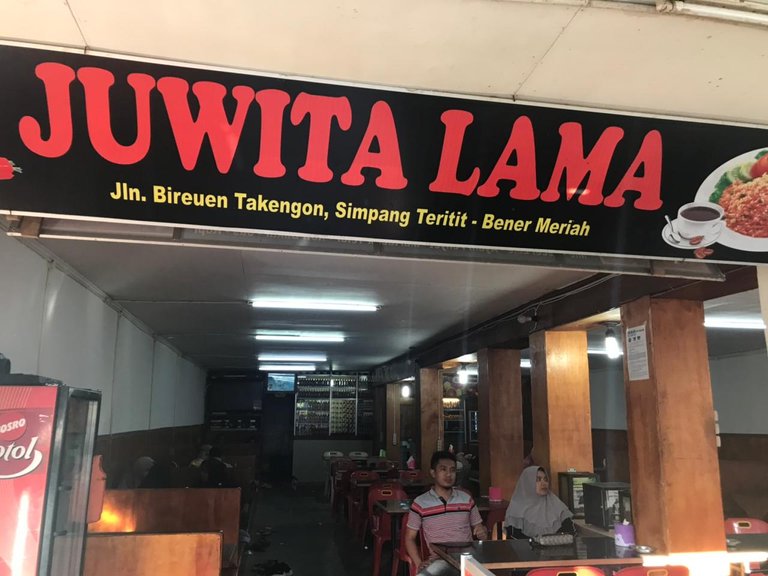 So, after taking some pictures and enjoying the uniqueness of buildings and life there, we walked to Juwita Lama noodle shop. We had our seat and ordered the noodles.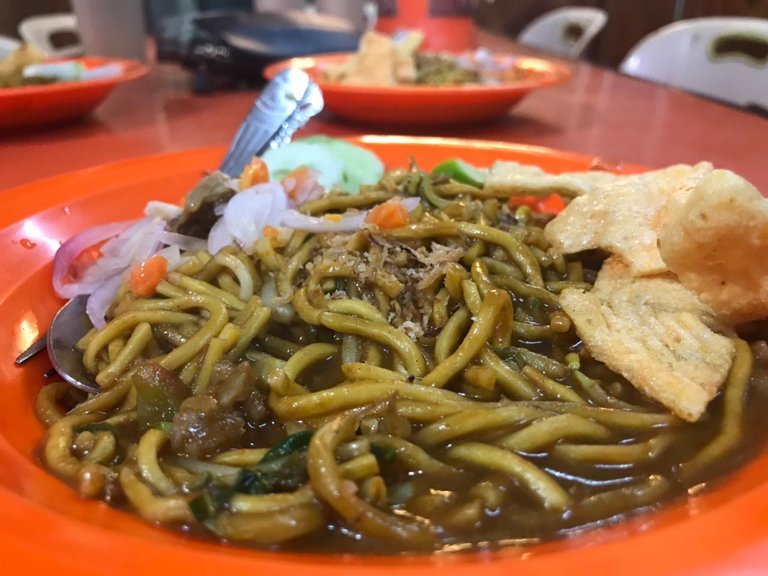 Honestly, the noodle is extremely delicious wih typical taste. I believe they use special secret ingredients for the recipe. It's so thick and tasty.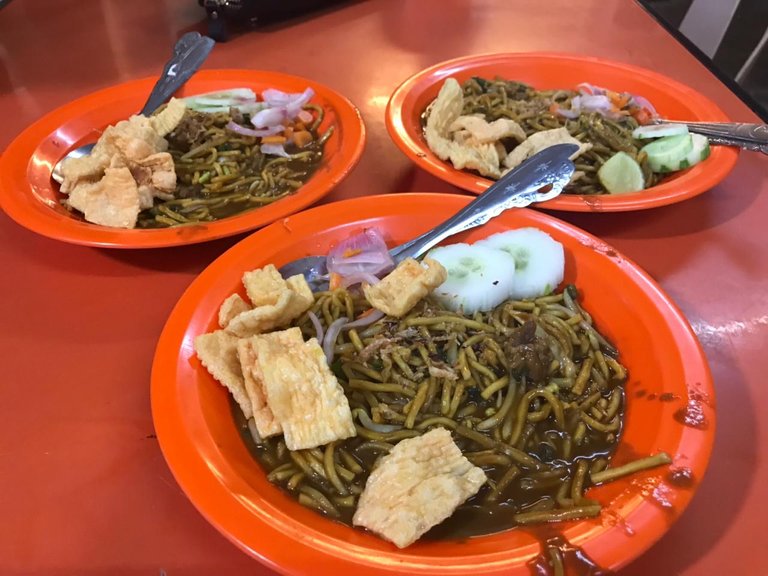 I may rate it as one of the most delicious noodle in Aceh Province. I believe the recipe of the noodle have been delivered for generation to generation. Since we know that, Juwita Lama, is the oldest noodle shop in Gayo Highlands. And it has been an icon of Simpang Teritit Village.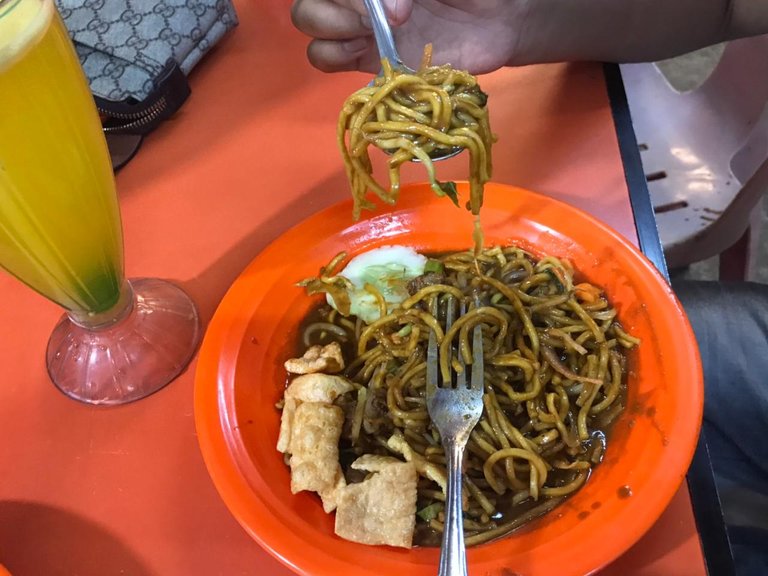 After finishing our noodle, I continue driving to Takengon Town, where Lake Laut Tawar is located while listening to the music.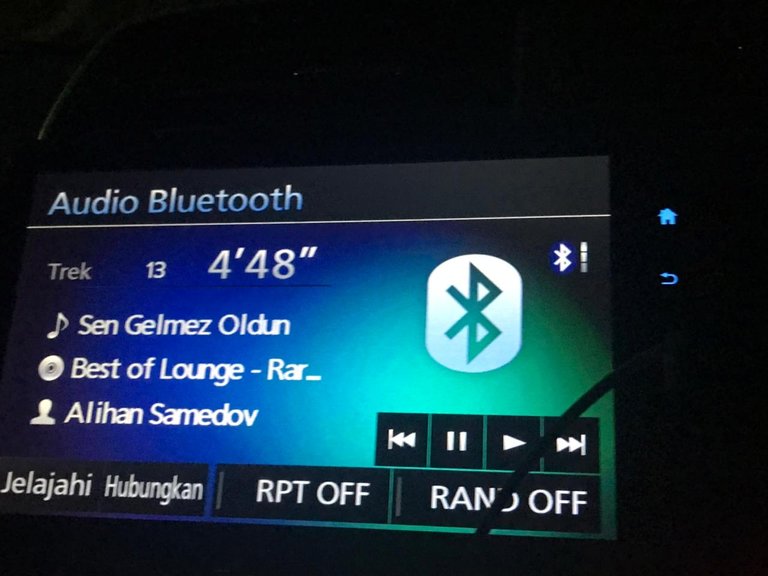 Thank you for reading. 
---
View this post on TravelFeed for the best experience.