Read this post on TravelFeed.io for the best experience
---
Ule Lheu is a famous place in Banda Aceh for visiting with family and friends for a nice but low budget vacation. Most people visit Ule Lheu to enjoy the beach and to hang out there while having some street foods there. It was really a nice place to visit in the capital of Aceh Province.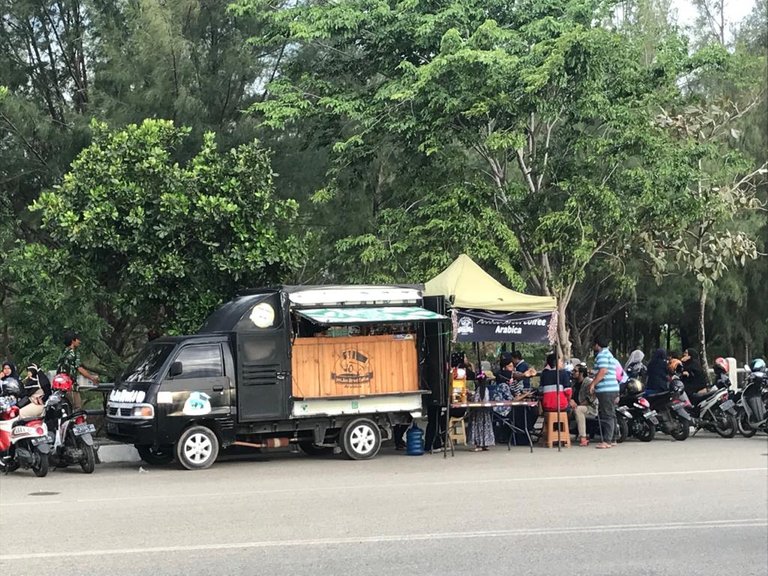 The location is only 5 minutes drive from the heart of Banda Aceh City. It's very easy to access, we could take our personal vehicle or by bus. There is also a port there, named Pelabuhan Ule Lheu. Several ferries and speed ships operate there to take people from Banda Aceh to Sabang Island and vice versa.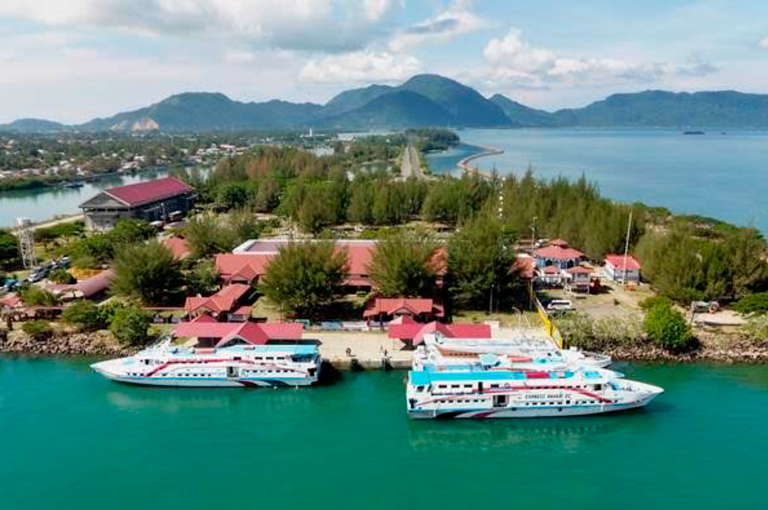 Everyone who want to travel to Sabang Island should take a ship or ferry at this port. That's why the area along the way to the port always busy. Many stalls around there to sell many kind of food and drink. 
Mobile Coffee Shop
There is a mobile coffee shop not so far from the entrance of the port. The mobile coffee shop is Pee Bee Street Coffee. It's a pick-up car that is modified for being a mobile cafe.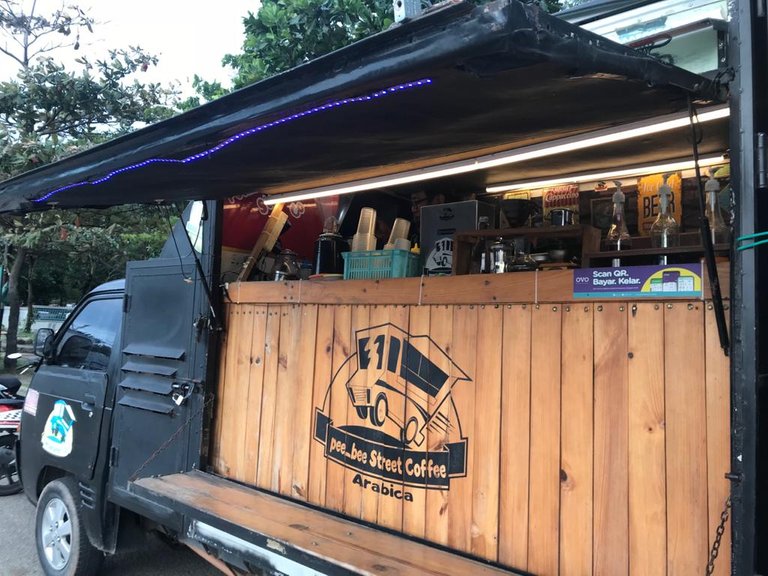 They sell coffee, espresso and other drinks and snacks. Their coffee is arabica from Gayo Highlands, as we know that Aceh Province of Indonesia has a region producing coffee in Central Aceh District, that's so called Gayo Highlands.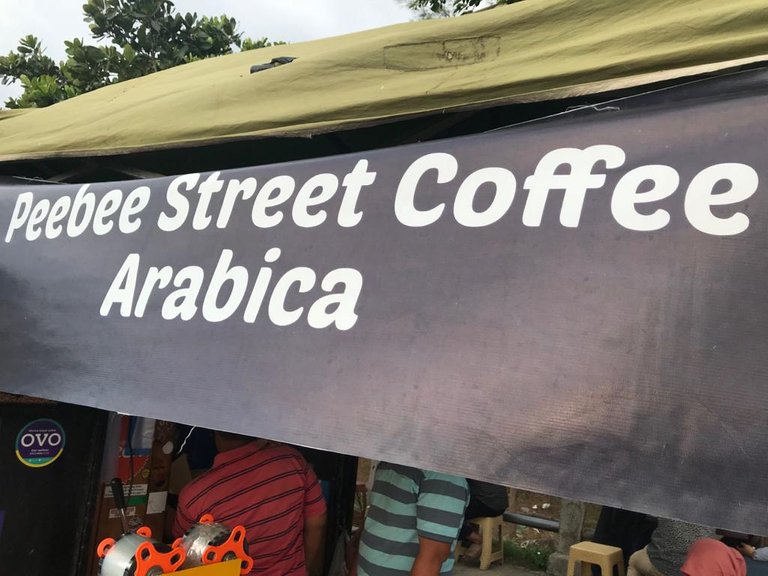 I bought a cup of coffee espresso and took it away. The price of espresso is IDR 10.000. Then, I and my family walked to another place to look at street food sold there.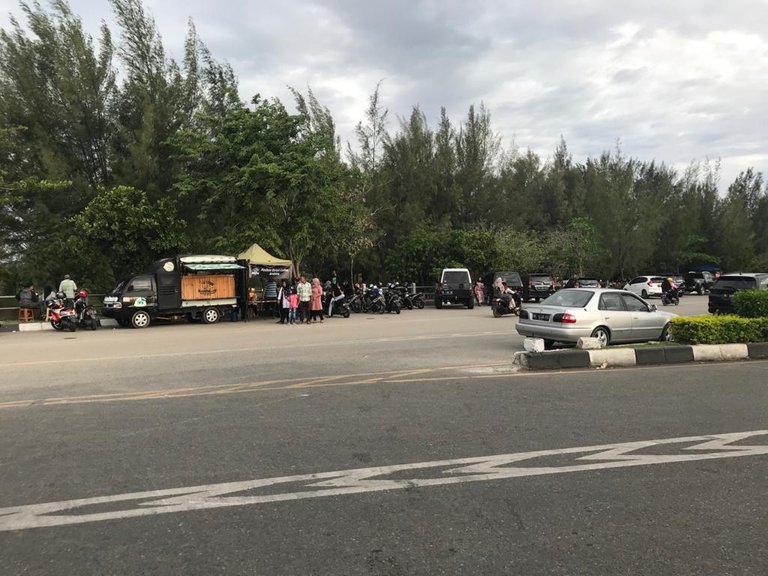 We found Bakso Goreng, it's fried meatball. We bought some sticks of fried meatball. It's really cheap, only IDR 1.000 for one stick. We could select by ourselves which sticks we wanted to.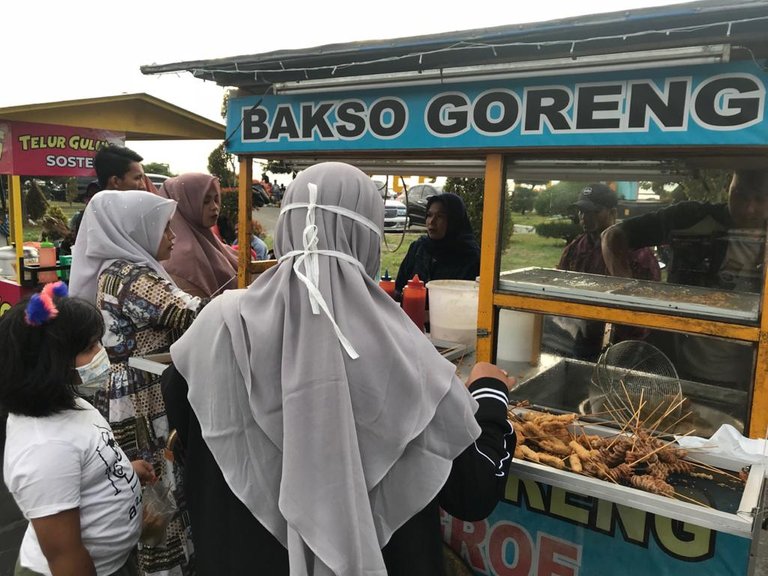 I know that these street food are not healthy. However, sometime we need to try new food, just for to taste it. There are also fried tofu and tempe.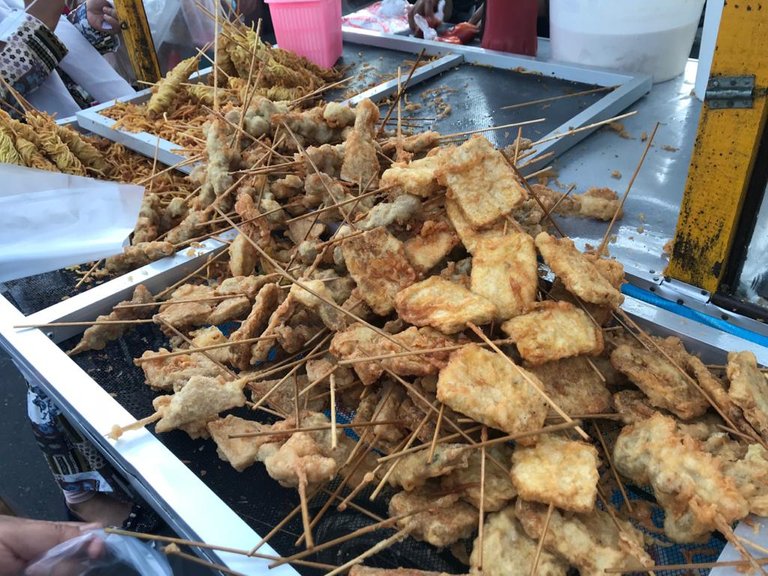 There is also Telur Gulung or Rolled Eggs. We just pass by the cart, we didn't buy the rolled eggs cake. So, we didn't know its taste.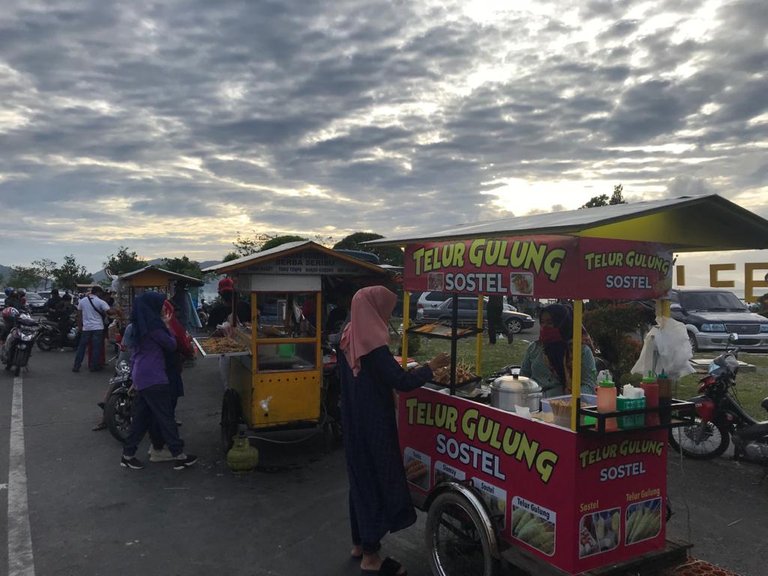 I could say that all the photos are the real life captured at Uleu Lheu area in Banda Aceh. It was nice and peaceful place, where we could enjoy the moment with family and friends. I and my daughter sat on stones and stared at the sea and islands of Sabang.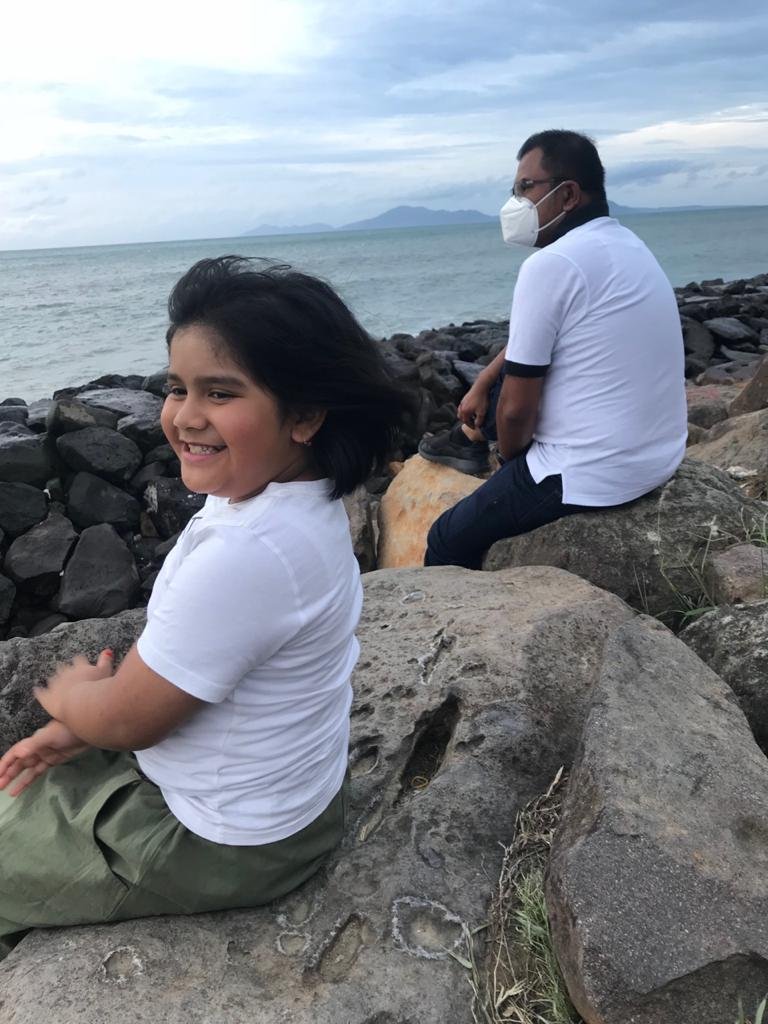 Yeah, it's for me a nice place to visit with my family as the place is just a throw stone from the heart of city. We stayed at Hermes Palace Hotel, the only five star hotel in Aceh Province. 
---
View this post on TravelFeed for the best experience.