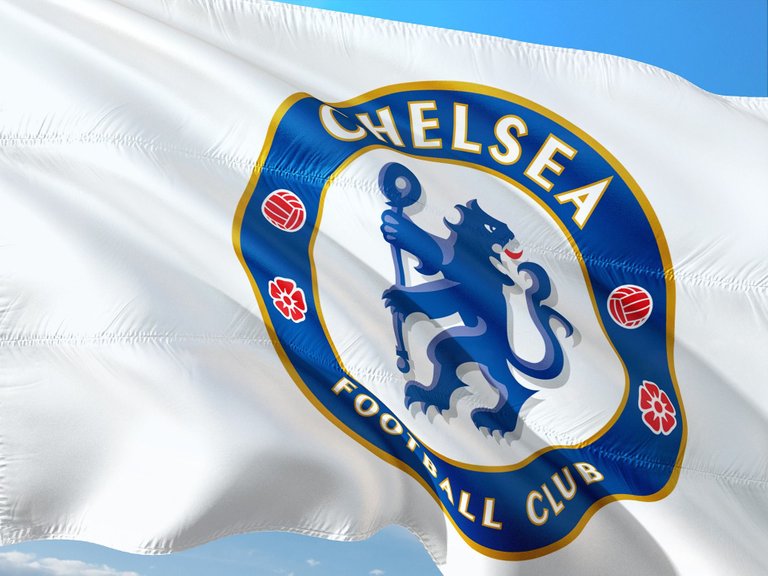 SPANISH
---
Tenía mis dudas antes de que sonara el pitido inicial del partido entre el Arsenal y el Chelsea y mi preocupación era que el Chelsea podía quedarse corto. El Chelsea me convenció en apenas 15 minutos y despejó todas las dudas, ya que Lukaku se estrenó con un gol muy bien marcado que demuestra que puede ser explosivo si se lo propone.
Siempre he sido fan de Lukaku porque siempre te regala los goles y sus récords de goles marcados son evidentes en casi todos los clubes en los que ha jugado aparte del Chelsea. Ahora es el momento de enderezar el rumbo en el Chelsea y escribir su nombre en oro en el Chelsea. Debería haber marcado más de un gol en el partido contra los gunners, pero las grandes paradas de Leno lo impidieron.
Desde su contrato como entrenador de los gunners, Arteta nunca ha perdido contra el Chelsea y ésta fue la primera, lo que aumenta la presión sobre el ya de por sí presionado entrenador. El marcador de 2-0 no refleja la imagen completa del partido, ya que los gunners merecieron perder con un margen mucho mayor, pero el derroche del Chelsea y la obra maestra de Leno mantuvieron el marcador respetable.


Tuchel incluyó a Lukaku en la alineación inicial, pero el entrenador estaba seguro de cómo quería utilizar al hombre grande. Durante su reciente entrevista antes del partido, dijo que el único problema al que se enfrenta es encontrar al jugador adecuado para jugar con Lukaku en la delantera. Lukaku devolvió la fe al entrenador con un gol y, de paso, envía un mensaje a la liga.
El hombre que desplazó en la delantera, en la persona de Werner, empezó desde el banquillo y, aunque el tiempo que se le dio para impresionar fue muy escaso, seguramente estará deseando aprender de Lukaku. El nivel de confianza de Werner en el Chelsea ha estado por debajo del estándar y la presencia de Lukaku podría ayudar a quitarle algunas responsabilidades, lo que le permitirá tener el espacio necesario para prosperar, ya que las elevadas expectativas sobre él se han trasladado a otro.
El próximo partido del Chelsea es contra el Liverpool, que tiene una configuración defensiva más fuerte y compacta que la del Arsenal, y todo el mundo estará pendiente de lo que haga Lukaku. Uno de ellos será sin duda Werner, que espera ser tan clínico como el gran hombre en la delantera. Le espera una prueba más dura, pero por ahora, Werner podría seguir aprendiendo de Big Luk en los entrenamientos para llevar su juego al siguiente nivel.
ENGLISH
---
I had my doubts before the match kick-off whistle was blown for the match between Arsenal and Chelsea and my concern was Chelsea could come up short. Chelsea convinced me in just 15 mins and cleared all doubt as Lukaku marks his second debut with a well-taken goal which shows that he could be explosive if he wants to.
I have always been a fan of Lukaku because he always gives you the goals and his records of goals scored is evident at almost every club he has played for aside from Chelsea. Now is the time to set the record straight at Chelsea and write his name in gold at Chelsea. He should have scored more than just one goal in the match against the gunners but leno super saves kept it out.
Since his contract as a gunners coach, Arteta has never lost to Chelsea and this was his first and that piles more pressure on the already under-pressure coach. The 2-0 scoreline didn't paint the whole picture of the match as the gunners deserve to lose with a much bigger margin but Chelsea wastefulness and Leno masterpiece kept the scoreline respectable.


Tuchel including Lukaku in the starting lineup might have come as a surprise to everyone but the coach was sure that about how he wanted to use the big man. During his recent interview before the game, he said the only problem he is facing is finding the right player to play with Lukaku up front. Lukaku repaid the coach faith with a goal and sends a message to the league in the process.
The man he displaced upfront in the person of Werner started from the bench and although the time he was given to impress was very little, he will surely be looking forward to learning from Lukaku. Werner confidence level at Chelsea has been below standard and Lukaku presence might help take some responsibilities of him which will afford him the needed space to thrive as the lofty expectations on him as been shifted to another.
Chelsea next match is against Liverpool who has a stronger and compact defence setup unlike that of Arsenal and everyone will be looking out for what Lukaku would do. One of the people will surely be Werner as he hopes to be clinical like the big man up front. A tougher test awaits but for now, Werner could keep learning from Big Luk in the training session to take his game to the next level.