Hello friends, greets you @fucho80 to inform you about the progress of HOPE DAY, the program that every week is making a difference in the streets of Uracoa, Monagas, Venezuela; Thank God, this Blockchain platform and all of you who support this effort every week to bring food to children from the most vulnerable sectors of our town.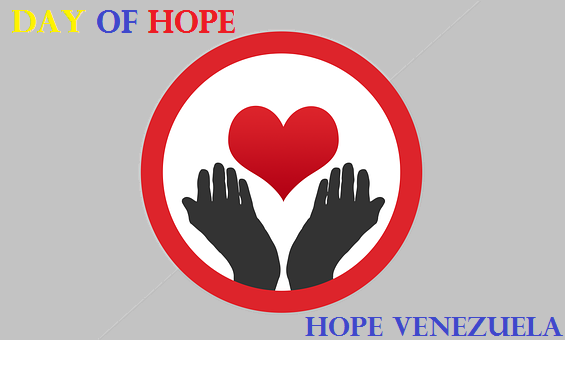 HOPE DAY continues to share joy through food, demonstrating that 1 HIVE, UPVOTE, REBLOG, can make a difference, if you are one of those who know this program do not leave us alone and continue to support this initiative, if you are recently learning about this program We invite you to consider joining us to bring hope to children in Venezuela every week.
Weekly summary.
I want to be very honest in this summary as in all the previous ones, the program has become a great blessing for families in different communities and we are determined that this program does not stop.
It is becoming very difficult to maintain the consistency of the program, according to the schedule we are addressing the communities three times a week, namely Monday, Wednesday and Friday using 10 Kilos of Cornmeal, 4 Kilos of meat and sugar to prepare the drink, this represents an investment of approximately $ 26.
With this we are delivering approximately 260 breakfasts each week, now, we need more people who are willing to collaborate with this program, we are not asking you much for 1 or more HIVE, UPVOTE, REBLOG.
Last week we did not receive direct donations to the @hope.venezuela wallet, we received 6 HIVE from Powerup and a little more for the reward of the publication that expires in a few hours.



Delivery testimonials.
Punta de Barquiz, June 22/2020
---
Buenaventura, June 25/2020
---
Francisco de Miranda, June 27/2020
Thanks.
We continue to express the most sincere words of thanks to all those who identify with the cause of the poorest, those who do not skimp on supporting this initiative, who identify with us and send some HIVE to our wallet or give a generous favorable vote. to support us ... Thank you!
---
Note: The Hive that the program receives in the form of Hive Power works as the background of this program, to have the guarantee of being able to continue carrying out this activity, and if it allows us to continue expanding the program.
---
Join our effort.
I have already said it before, in Venezuela due to the great crisis that the country has been going through in recent years, it is very difficult to sustain a program like this, it is a great challenge due to the need we face, however, we believe that it is Possible if we join and decide to donate even 1 HIVE, that makes the difference, I'm sure.
If you are one of those who knows the program and are supporting it, I invite you to continue investing in the need of the people, do not leave us alone in this; If instead you are learning about this initiative now, we ask you to join us and share with us the joy of children.
If you want to support this initiative, it is quite simple what you must do, you only have to send 1 or more HIVE to the account of @hope.venezuela, leaving your upvote and resteem to this publication.
Join us on this quest for hope!
We look forward to your support!
1 HIVE and your vote in favor can make a difference
Will you come with me to make a difference?